A lot of characters are currently missing from the "Ant-Man" sequel and we are not okay with this
Remember way back in the year 2015 (when everything was beautiful and nothing hurt) a brand new Avenger burst onto the scene by the name of Scott Lang! AKA, Ant-Man! AKA, Paul Rudd's grand debut in the Marvel Cinematic Universe, and TBH, it was about time someone let him save the world!!
Just look at him!!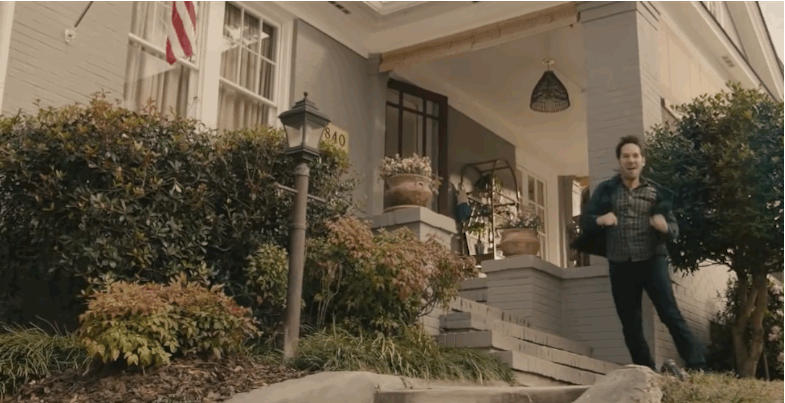 Anyway. If you saw Ant-Man, you know it was great. If you didn't see Ant-Man, what have you been doing for the last two years? Come on. There's a sequel to Ant-Man in the works — Ant-Man and the Wasp (sorry that's a spoiler, you should have seen the movie by now) — with Sir Rudd and Evangeline Lilly set to reprise their roles. HOWEVER, it sure looks like they might be the only *two* returning for the movie, as no one else in the supporting cast has been asked to return yet.
This hurts our hearts. ?
Michael Peña — who played Scott's smooth-talking BFF from prison, Luis — has not been asked to hop in the getaway van for a second time. "No, no, I haven't gotten the phone call [for Ant-Man and the Wasp]," he told Collider. "I don't know if I'm gonna get the phone call. Who knows?"
Twisting the knife a little bit more, Judy Greer — who played Scott's ex-wife, Maggie — has also not been asked to return as of right now. "They haven't asked, so I'm willing to campaign for it," Greer explained to Vulture. "I'd love to. Working with Paul and [on-screen husband] Bobby [Cannavale] was amazing, and then [director] Peyton Reed is amazing."
WHYYYYYYYYYYYYYY.
While the star of the movie was clearly Paul Rudd (SORRY, I AM BAISED HERE), the supporting cast really helped give the movie heart. Let's all admit that the final scene of the movie with Luis is actually the best scene: https://www.youtube.com/watch?v=lYUFx_Ltjn8?t=1m26s
Ant-Man and the Wasp is slated to go into production this summer, which means that Marvel doesn't have too much time to call them up and ask if they're available. If Marvel needs a phone, they can borrow ours, don't worry, we've got your back MCU.
And now, your move, Marvel.