A.J. McLean reveals the sex of his second baby, and we're so excited for him!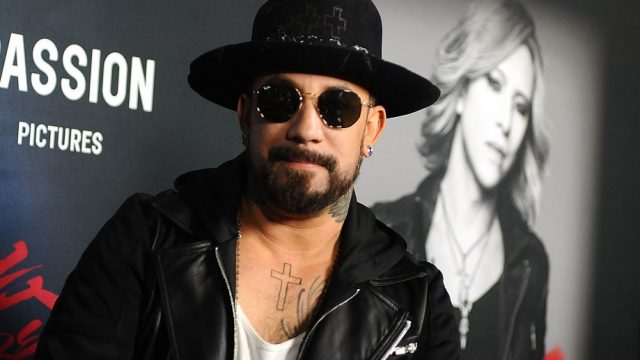 Congratulations are in order for one of our fave Backstreet Boys! Singer A.J. McLean just announced the sex of his second child with his wife Rochelle, who he tied the knot with back in 2011. The two already have an adorable daughter, Ava Jaymes, who was born in 2012.
As you can see, A.J. made the announcement about a month ago, on Labor Day. Pretty fitting, right?
Baby #2 is due sometime in the Spring next year, and while out at the premiere for music documentary We Are X, he bumped into Entertainment Tonight's  Deidre Behar and spilled the beans on the baby's sex. Will Ava be getting a baby brother, or a baby sister?
Brace yourselves…
A.J. and his wife will be having another girl!
(Rochelle later clarified that while she knew, she didn't know the world knew. Phew.)
It's nice to know that another baby Backstreet Boys fan will be gracing the earth. It's also great to know that A.J. is going to have another child, since he seems to be a pretty proud, pretty phenomenal father.
What a little sweetheart!
Many congratulations to A.J. and Rochelle! We can't wait until your new baby girl arrives!