So many people didn't know "A Christmas Story Live!" was a musical, and they were not happy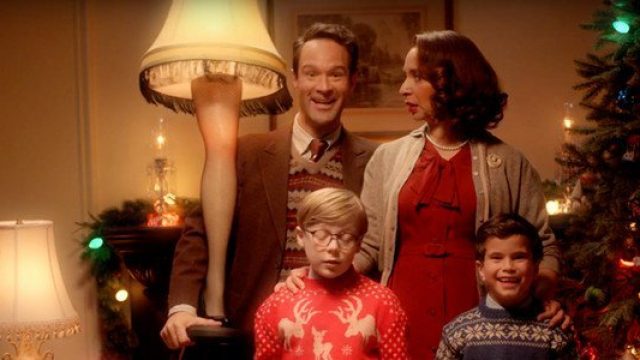 In recent years Fox has been in the business of taking popular musicals and reprising them live on television. They did this most successfully with Grease Live! and Hairspray Live!, however, when they announced they would be airing A Christmas Story Live!, nobody knew it was a musical. We don't really know what people were expecting. Fox's entire ~thing~ is taking musicals and putting them on TV. Were people expecting a live movie? Did they think it was a play? We guess people just wanted to see a live reenactment of the 1983 film A Christmas Story. While A Christmas Story is a beloved film, the version that aired on Fox last night was based on the Broadway version of the same name.
The actual A Christmas Story Broadway musical only ran for a few months in 2009, so we don't blame people for being unaware of it.
So, yeah, A Christmas Story Live! was a full-blown musical, and when many people tuned in to watch, they were quickly surprised (and offended) that they were watching the musical version of their beloved Christmas classic.
The trailer for A Christmas Story Live! did not suggest that there would be singing or dancing, unlike say, the Grease Live! trailer which featured the cast doing the hand jive.
https://www.youtube.com/watch?v=lfOfMFqocnE?feature=oembed
Needless to say, Twitter was unhappy when they learned that Ralphie would be singing for most of the show.
false
https://twitter.com/udfredirect/status/942548278075420672
It seems as if a lot of the viewers were unaware that there was ever a musical version of A Christmas Story. They seemed to think that Fox invented the first ever A Christmas Story musical last night.
false
Listen, if you were dismayed by A Christmas Story Live!, may we suggest A Christmas Prince on Netflix.