A black highlighter exists to match your gothic soul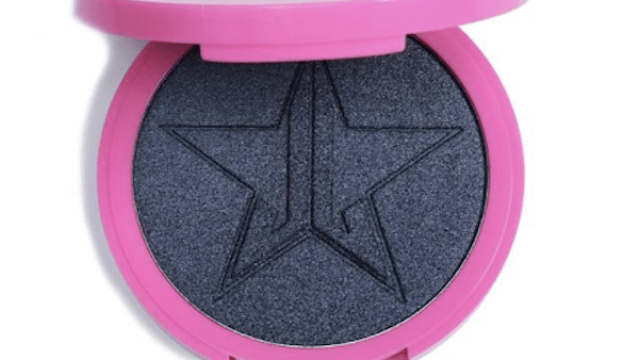 There are a lot of makeup trends that we can get behind and when highlighting and contouring first came out, we embraced the glittery shine on our faces and have been rocking it ever since. No one can deny that a perfect pop of shine can pull your whole look together. While we've already been gifted with a rainbow highlighter, pizza highlighter, a highlighter palette inspired by The Neverending Story, and even some NSFW ones, now we've got ourselves an amazing black highlighter to make our goth hearts sing with tortured glee.
Some makeup companies are good at figuring out what products are not yet saturated in the market, but Jeffree Star Cosmetics recognized that we all need a black highlighter so he delivered.
The makeup company, which just celebrated its first year, announced that just in time for Halloween they launched ONYX Ice, their flawless and oh-so-gorgeous black highlighter that is straight from our dreams (or nightmares).
The Skin Frost line, started by makeup guru Jeffree Star, has never been afraid to embrace bold colors. Onyx Ice is latest highlighter to join the super popular line that brought us Ice Cold, a gorgeous white and silver highlighter, and a stunning blue highlighter called Deep Freeze. The collection also includes lavender, mint green and gold shaded highlighters, but this black one is flawless!
According to the company, Black Onyx is a limited edition shade that will be available throughout October only.
"This grey/black highlighter is full of sparkle and looks UNREAL for creating smokey eyes and dramatic looks! Can be used for extreme body painting, Halloween or just plain fun! the company said on Instagram.
https://www.instagram.com/p/BLwYEshAeey
The cosmetic line, which is also known for its insanely awesome stay-put matte liquid lipsticks, often sells out fast of their limited edition releases and this highlighter was no exception.
Customers flocked to pick up the one-of-a-kind sparkle, but thankfully they're did a restock so we can get a chance to get our hands on it ourselves.
Pick it up here for $29!