A bat crashed Adele's concert and her onstage freakout is the most hilarious reaction ever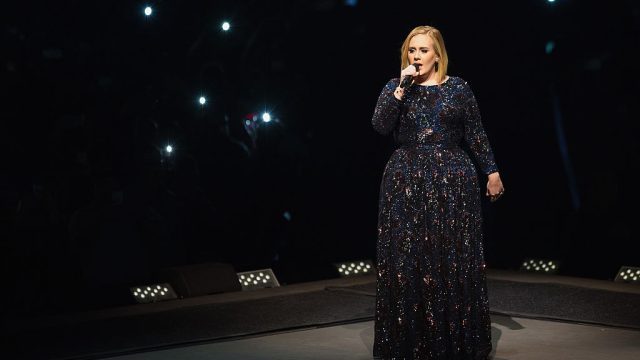 We have a story that proves you're missing out if you haven't seen Adele in concert, and for once, we're not referring her glorious vocals. ET Online reports that a bat crashed Adele's concert in Mexico City and we can hardly get through the video of her hilarious reaction without breaking into raucous laughter.
While performing during her Adele Live tour on Monday, a Twitter user captured the "Hello" singer's appropriate freakout on video and shared it online. Even though it was insanely difficult for fans to get tickets to the show, hearing her candid feelings on Brangelina's split during her concert and witnessing her bat-fueled breakdown in person surely made it worth the struggle.
"There's a bat!" Adele shamelessly yelled to the crowd of over 25,000 concertgoers. Much like the mom who got Adele tickets for her birthday, the singer completely lost it and began flapping her arms and nervously pacing in a circle. "There's a bat there and it landed by your head! It landed right by your head!"
"Oh my God, it's a f**king bat. Welcome to Mexico," she added. "It's true, I'm happy to be here, but a f**king bat, Jesus Christ!"
Despite the unwelcome visitor, Adele went on to finish her set with no further complications. But how hilarious is she? Considering all of her concert antics, we need someone to hurry up and compile a reel of all of Adele's most funny moments on stage. That would definitely be a show worth watching.