'90s kid nostalgia ruled the 2019 Met Gala red carpet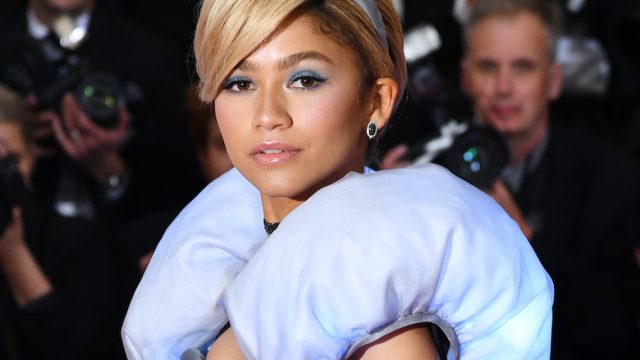 The 2019 Met Gala is just about wrapping up, but we can't talk about the camp-themed event without discussing the '90s interpretations that it inspired. Officially called "Camp: Notes On Fashion," a nod to Susan Sontag's 1964 essay and the style of fashion created by Black and brown queer communities (shout-out to Lena Waithe's blazer), several stars celebrated camp by celebrating '90s pop culture.
From Disney princesses and animated characters, to childhood toys and boy bands, this is the Met Gala 2019 fashion that looked awfully familiar if you're a millennial.
Zendaya as Cinderella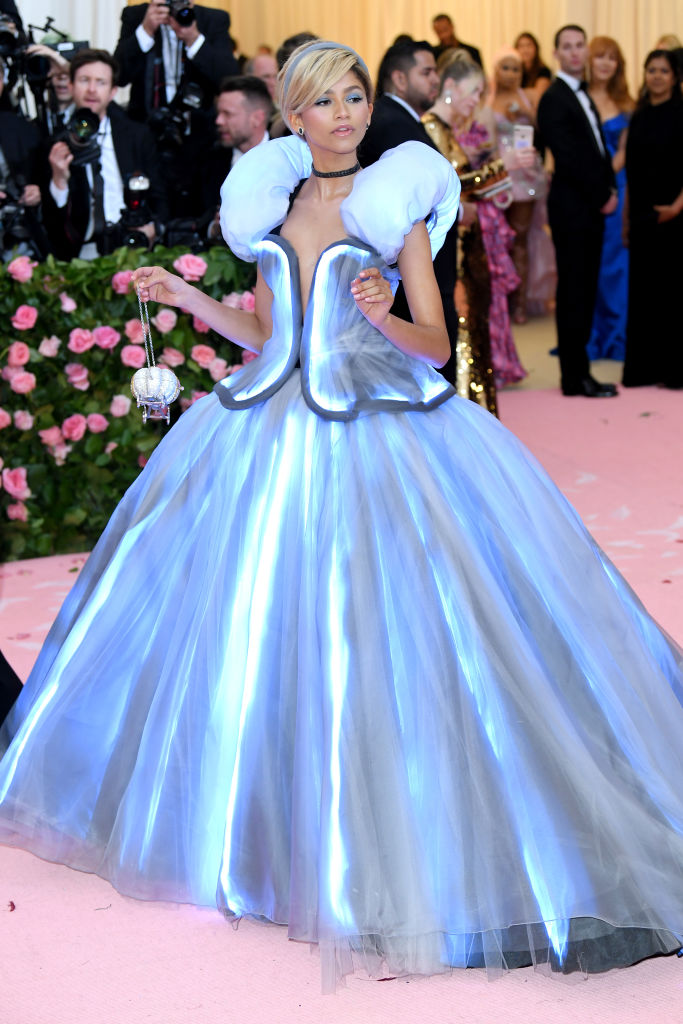 In a luminescent blue ball gown and blonde updo, Zendaya is the spitting image of the Disney princess. There were even some spells cast on the red carpet.
Kerry Washington reminds us of Do The Right Thing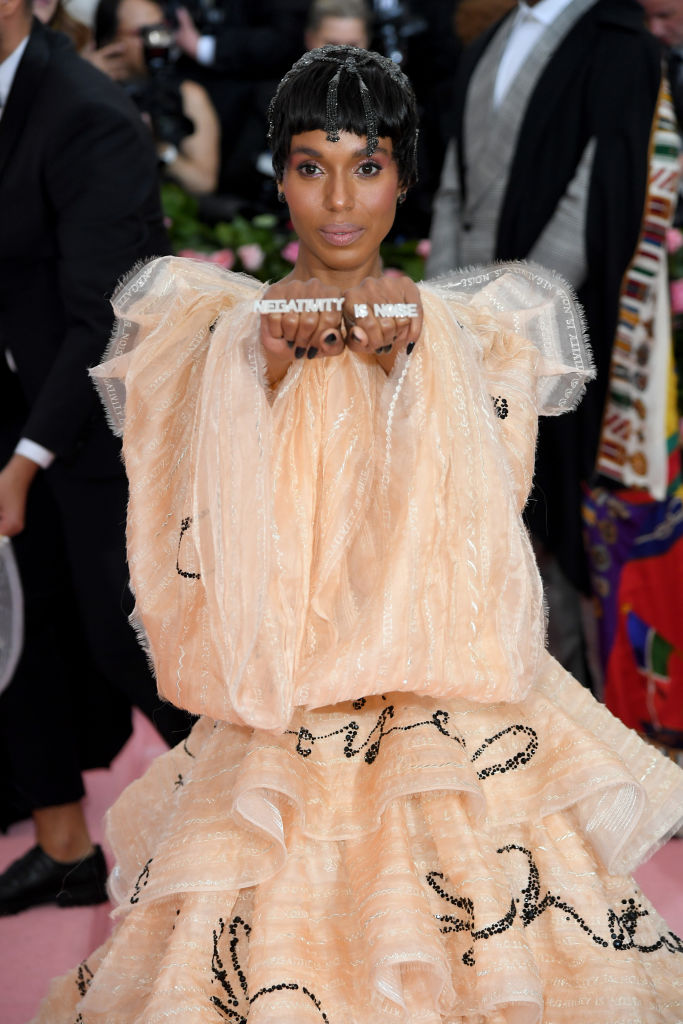 The "Negativity Is Noise" rings on Kerry Washington's fingers evoke the Love and Hate rings worn by Radio Raheem in the Spike Lee joint. (Okay, that movie came out in 1989, but we're including it.)
Katy Perry is Lumière from Beauty and the Beast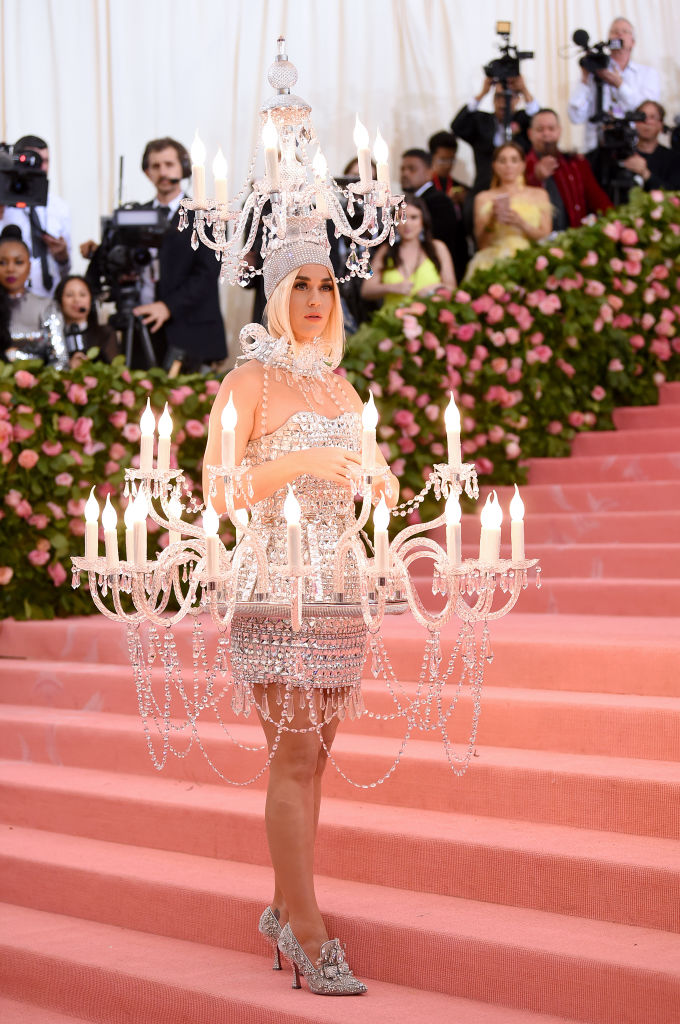 Perry is a dead ringer for the talking candelabra in the animated Disney movie from 1991.
Kristen Stewart wants it that way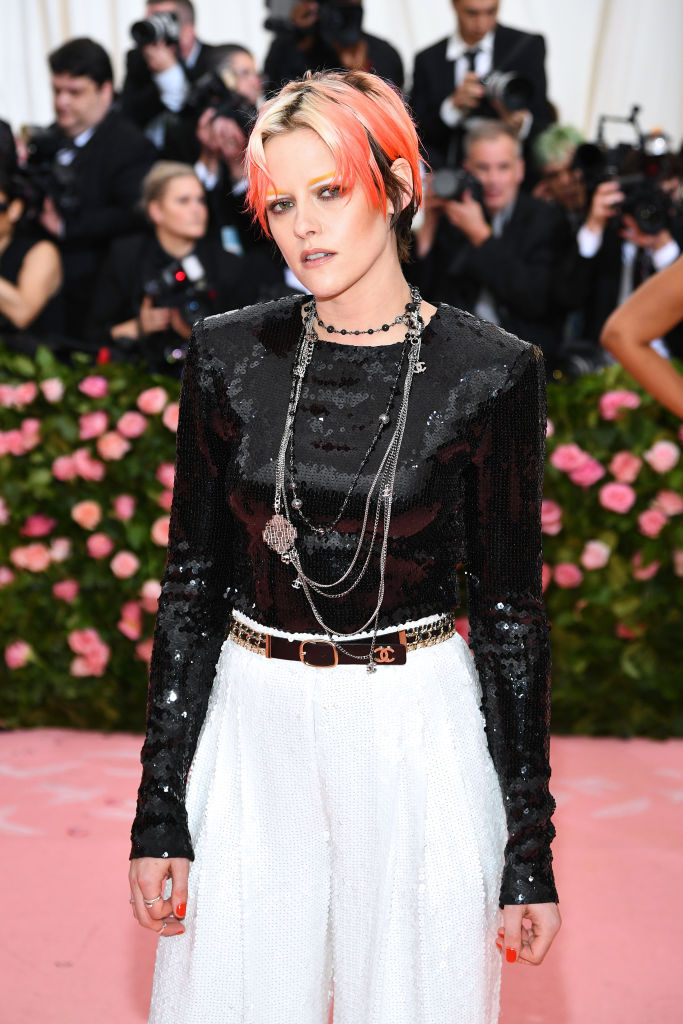 K. Stew is giving '90s boy band members a run for their money with that middle part and blonde-neon orange hair color.
Kacey Musgraves is a Barbie Girl
Does the country singer not look exactly like one of the Barbies you played with as a youth? Walking the carpet with blonde waves and pink sunglasses, all she's missing is the convertible (which she actually rode in to the ball).
Hailey Bieber and the early '00s low-rise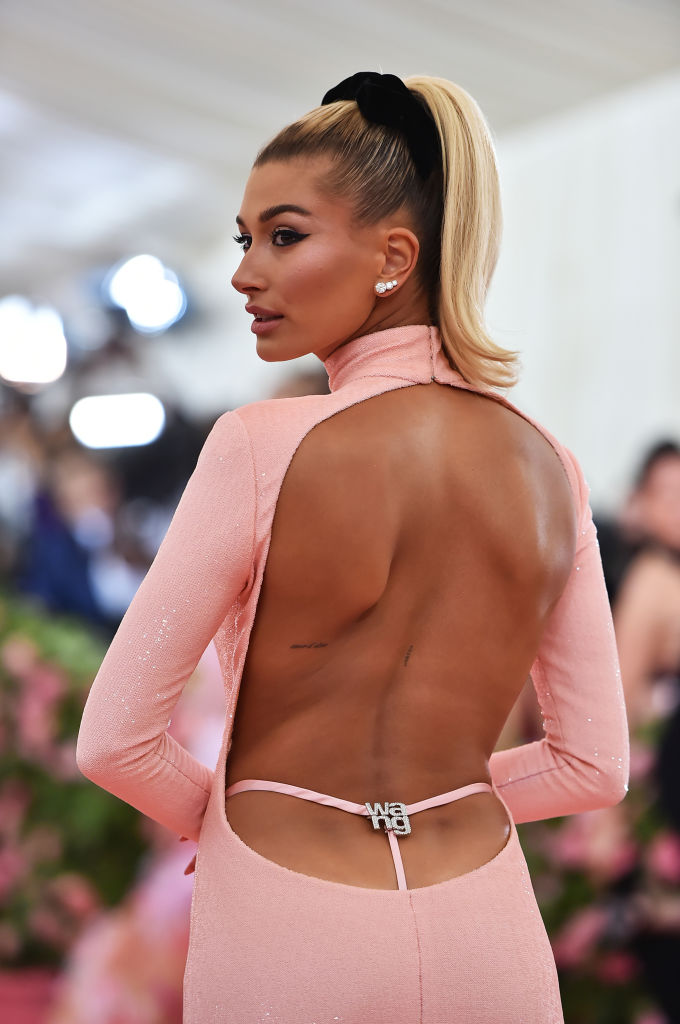 Okay, okay, we know that long torsos, low rise jeans, and exposed thongs are more accurately early aughts relics, but Hailey Bieber née Baldwin's backless pink gown and thong-adjacent straps get an honorable mention.