Here's what 15 of our favorite '90s celebrities look like now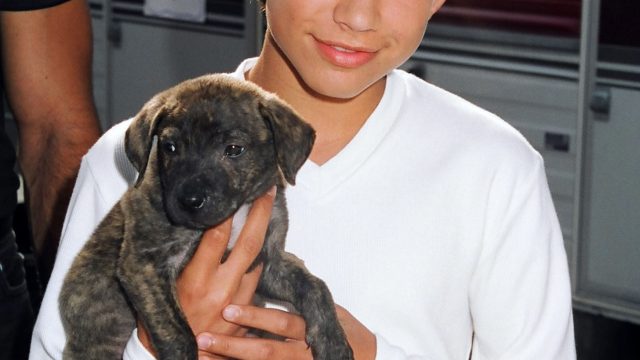 We may be long past the days of AOL screen names, jelly sandals, and Walkmans, but we'll never get over our love of all things '90s. So of course we're all about throwing it back to our favorite '90s celebs that we were utterly obsessed with back then to see what they're up to now.
While some are still as famous as ever (hey, Leonardo DiCaprio!), others have stepped away from the spotlight to work on other projects or focus on family, but they'll always have a place in our '90s-loving hearts.
Check out all the celebrities from the '90s that we were obsessed with, and see what they're up to now.
1Freddie Prinze Jr.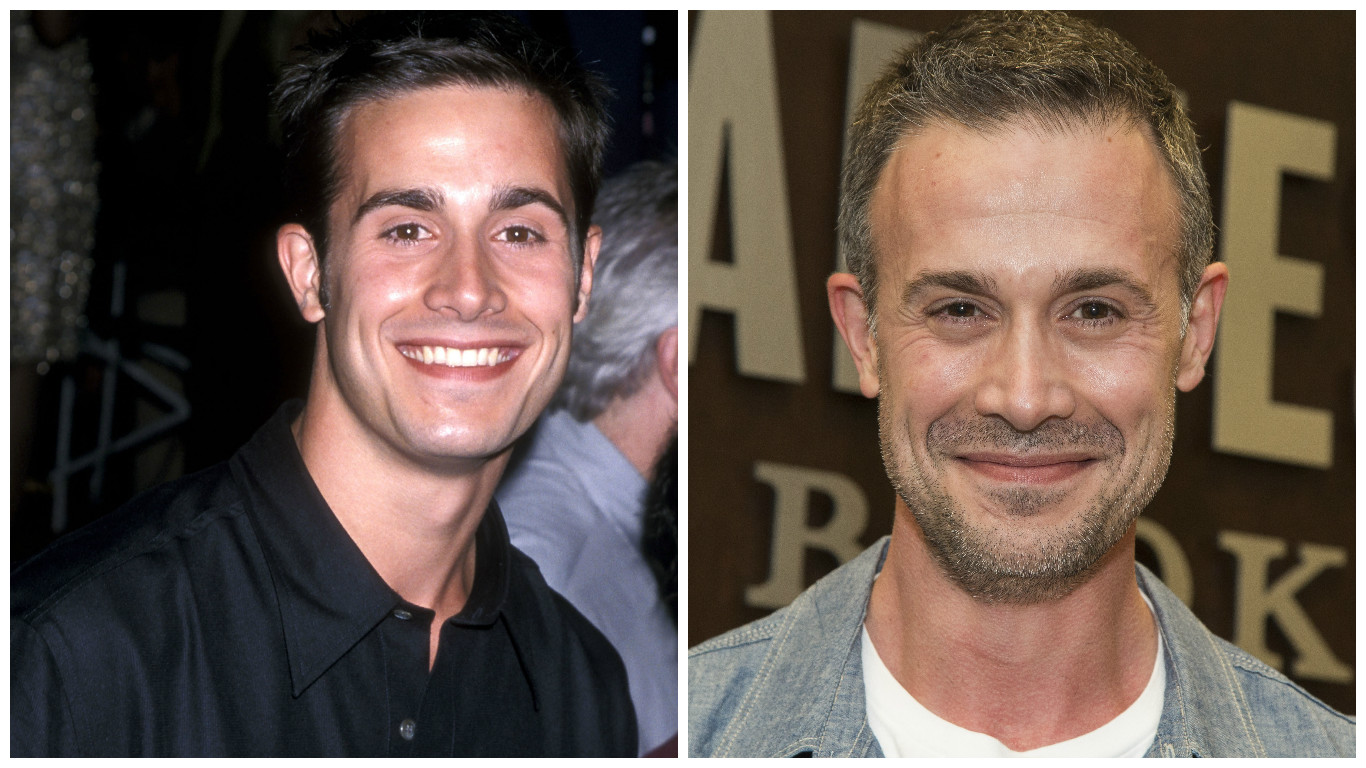 Everyone's favorite '90s heartthrob hasn't acted in about 10 years, but he's been focusing on other cool projects like his new cookbook, his podcast, and practicing martial arts. He told HelloGiggles recently that while you won't see him in a She's All That reboot, he's all about focusing on his family life with his wife of 15 years, Sarah Michelle Gellar, and their two kids, Charlotte and Rocky. Awww!
2Sarah Michelle Gellar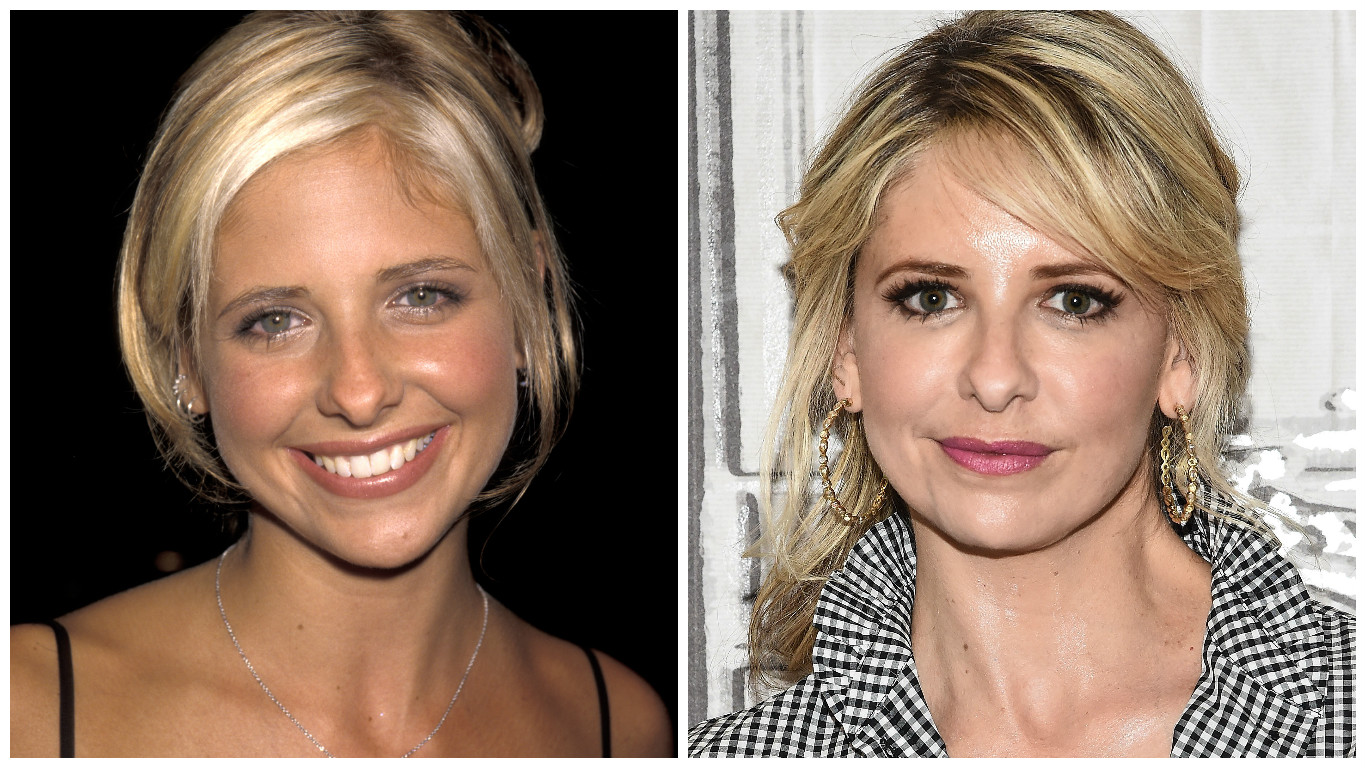 Of course, we're not at all surprised that Sarah Michelle Gellar is still a total cutie. In recent years, the vampire slayer herself has continued to act, along with launching her own kid-friendly baking company, Foodstirs. She has mentioned that she's not interested in a Buffy revival, but she's still totally tight with her costars, including Seth Green, as well as her costar from Cruel Intentions, Selma Blair. Still slayin' our hearts!
3Jennifer Love Hewitt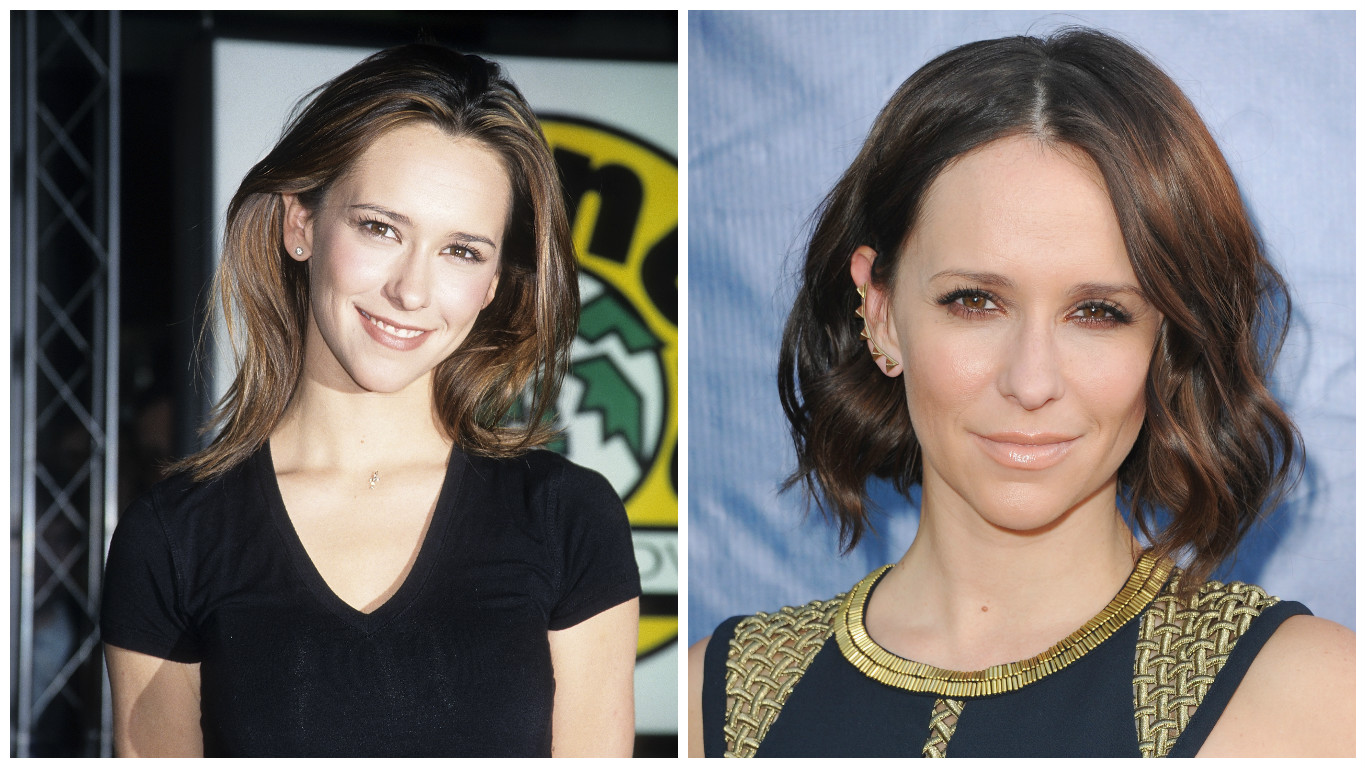 Depending on what kinda '90s kid you were, you were obsessed with Jennifer Love Hewitt from her role as Sarah on Party of Five or her badass turn as Julie James in I Know What You Did Last Summer and its sequel. Either way, Hewitt dominated the decade by starring in pretty much every teen movie ever, and released four albums by 2002.
In the years since, she starred in three TV shows, including The Client List, Ghost Whisperer, and Criminal Minds. Nowadays, she's enjoying life as a mom to her two kids, Autumn and Atticus, with her husband (and Client List costar) Brian Hallisay, and she just joined Instagram, showing off her peak-mom selfies, Chardonnay nights, and home-cooked meals. LOVE her!
4Jonathan Taylor Thomas
Spoiler alert: Your first crush ever is still totally adorable, and it'll make you want to put a JTT poster back on your wall. The Home Improvement star (and voice of Simba from The Lion King!) starred in a slew of Disney movies and appeared on TV shows like 8 Simple Rules and Last Man Standing, reuniting him with his TV dad Tim Allen, but took a break from acting to attend Columbia University.
In 2016, rumors swirled that he was working on a pilot with Home Improvement's Zachery Ty Bryan, but so far it seems he's working largely behind the scenes in Hollywood. We'll just patiently wait for him to grace our small screens once again.
5Brandy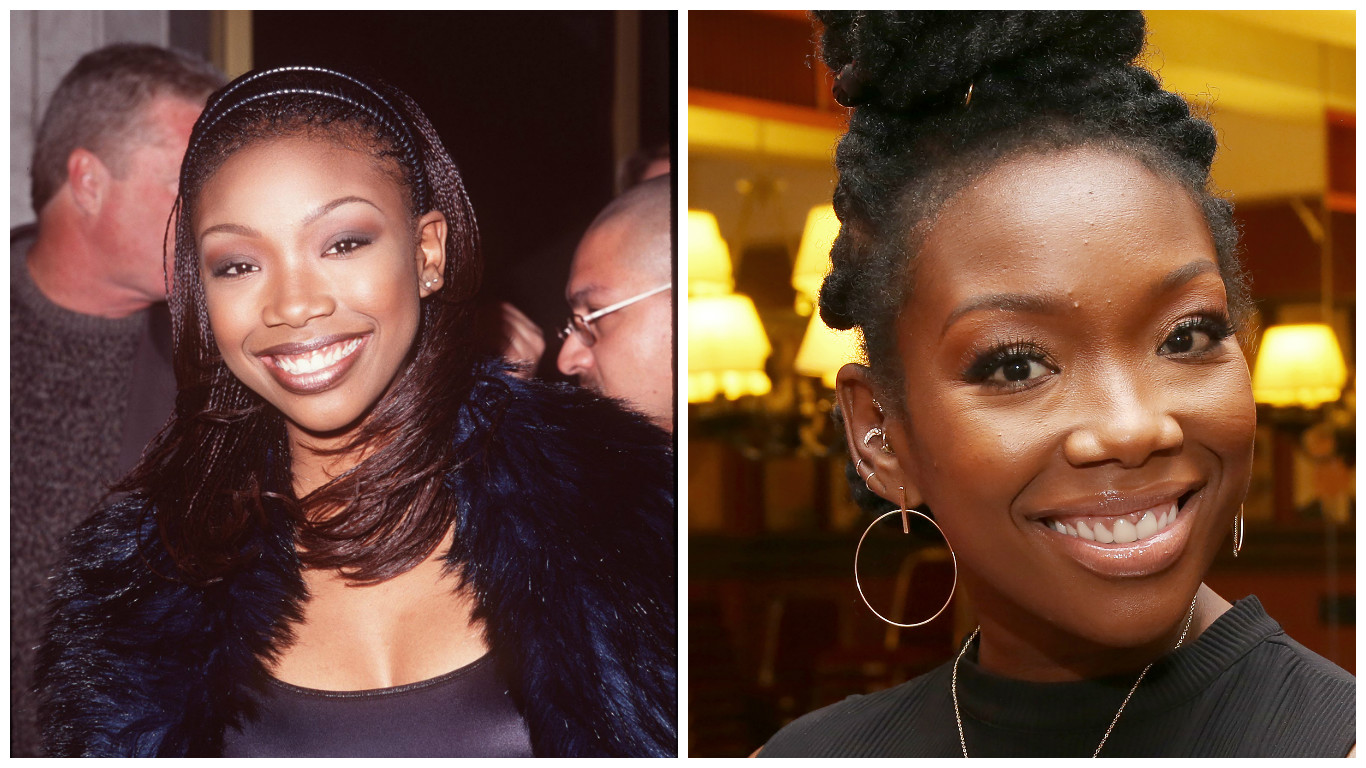 In the early '90s, Brandy broke through as one of the biggest teen singers of the decade, before branching into TV and movies thanks to her titular role as Moesha. She has consistently released music since then, has acted as a judge on the first season of America's Got Talent, crushed it on Dancing with the Stars, and now stars on Broadway as Roxie Hart in Chicago. She's a proud mama of one, and her daughter Sy'rai Iman is already a teenager! We feel so, so old.
6Hanson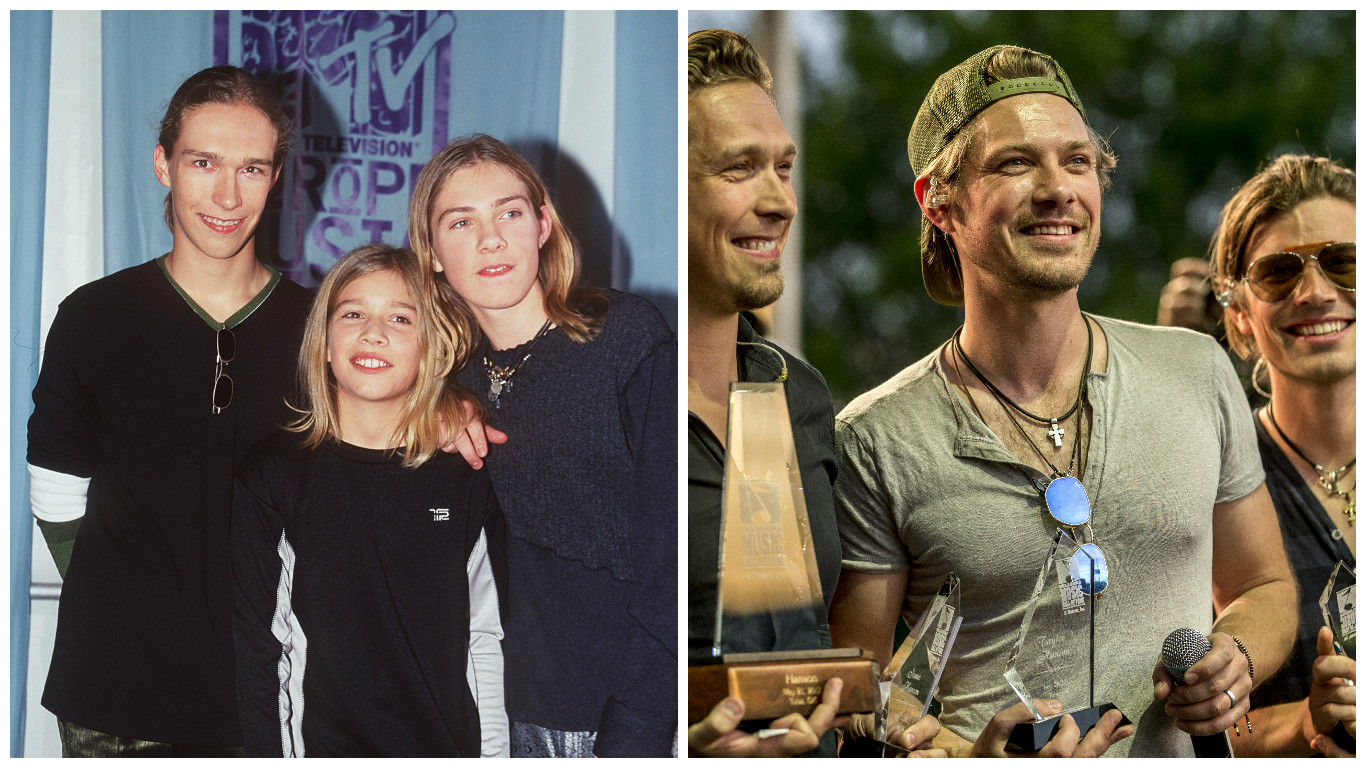 The adorable threesome burst onto the scene in 1997 with their smash hit "MMMBop," immediately winning our hearts with their harmonies and brotherly love. They have remained a family band and continue to release music, with a second Christmas album slated for release later this month. They're also dedicated to their families, with a total of 11 children among them (!!), and even founded a beer company in 2013. Their first brew? Mmmhops, of course.
7Britney Spears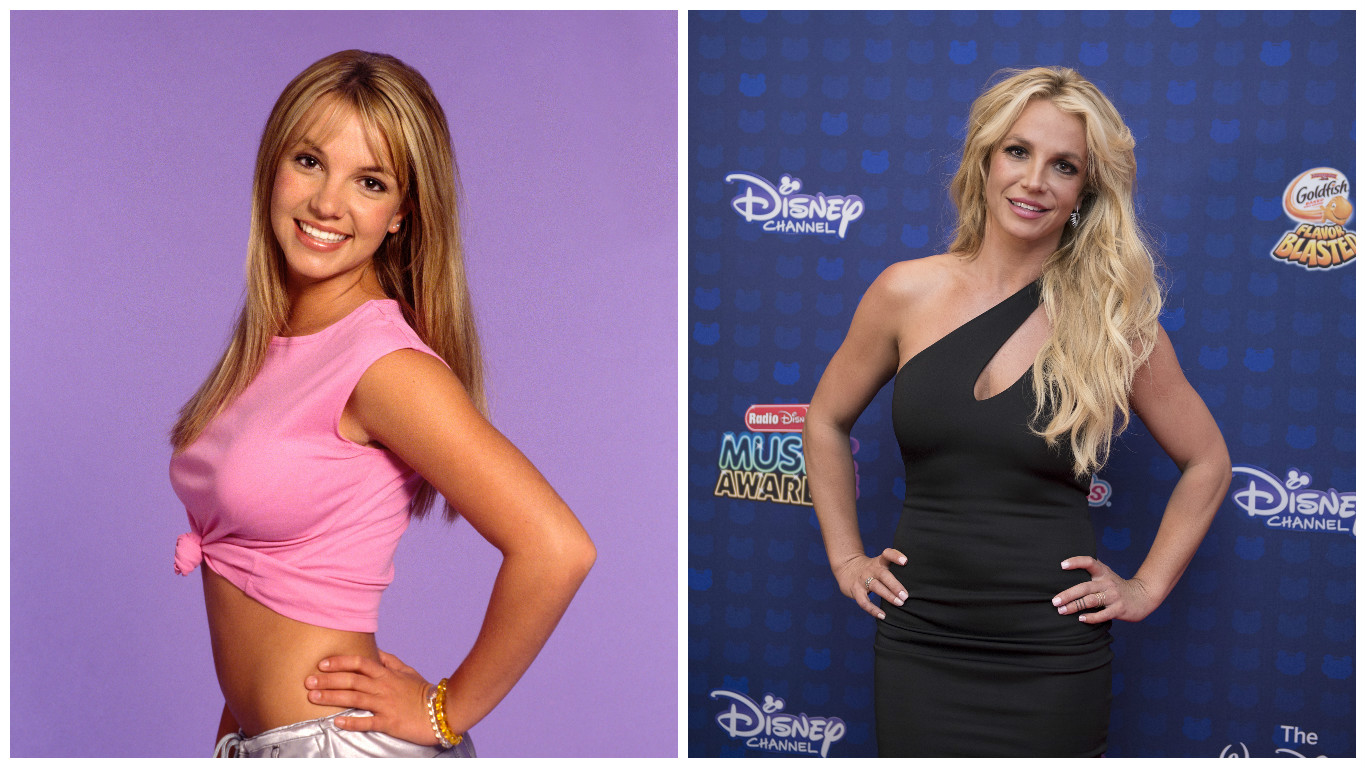 Oh baby, baby. The pop queen has never really gone away, and we're so thankful, because we've always been a slave 4 her. Spears remains one of the most famous women in the universe, and though she's not dominating tabloid coverage the way she once was, she's still a force to be reckoned with, having recently released her ninth studio album, Glory, and embarked on a massively successful four-year Las Vegas residency. Plus, she's a bona-fide social media queen, and we live for her silly mom selfies with her sons, Jayden and Preston. Queen of our hearts!
8Leonardo DiCaprio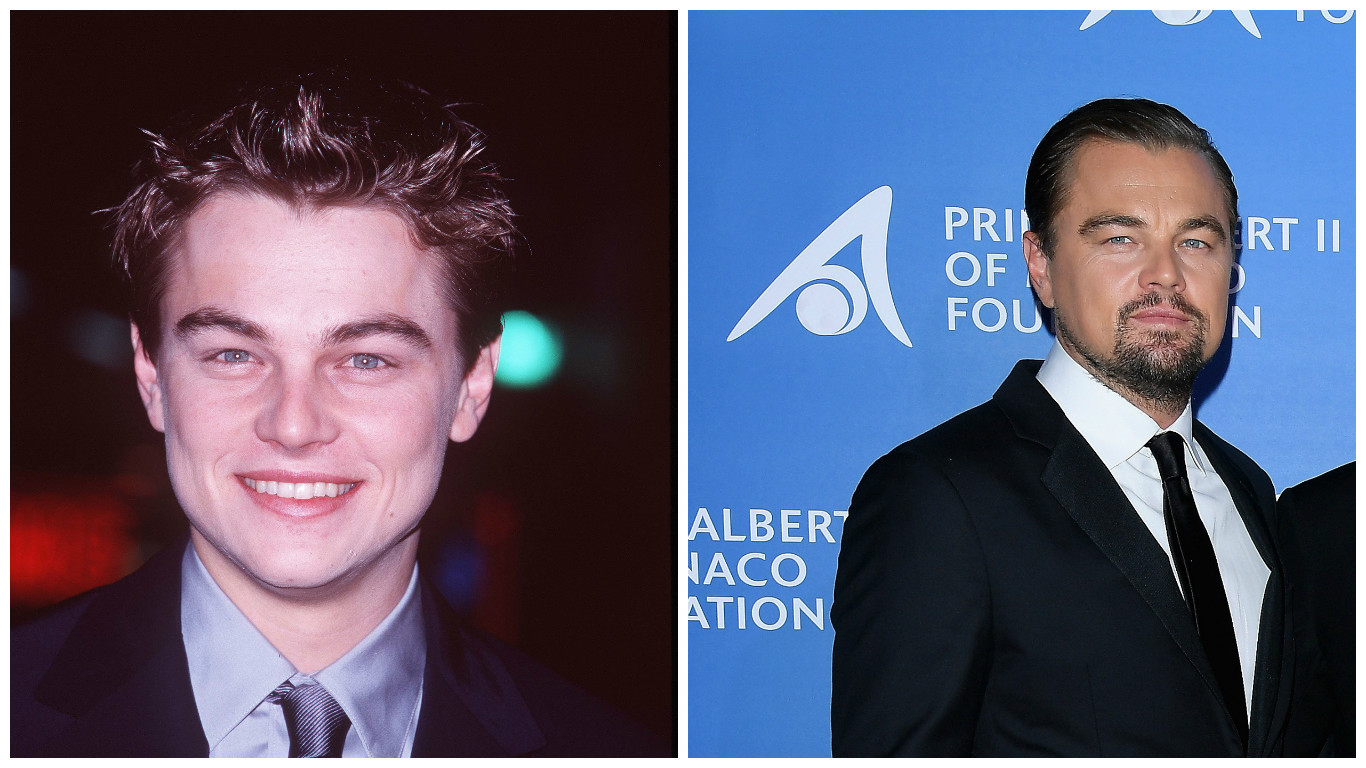 He won our hearts first as a child star on Growing Pains, before becoming an absolute teen heartthrob thanks to a little movie you might remember called Titanic. DiCaprio's career has only continued to grow, and he has racked up numerous awards and accolades, including his very first Academy Award win in 2016 for his role in The Revenant. He's also an outspoken environmental activist and will forever be our fave '90s dream boyfriend.
9Mary-Kate and Ashley Olsen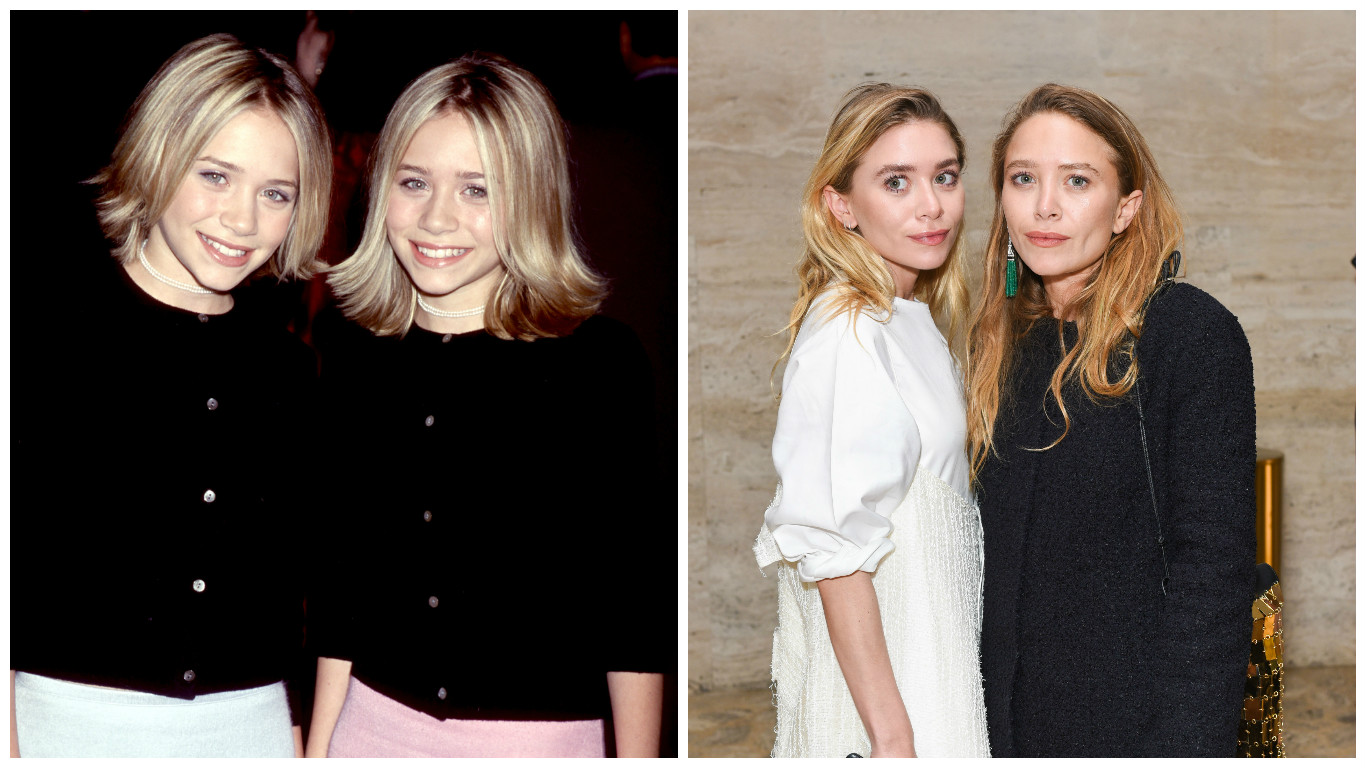 Mary-Kate and Ashley Olsen started out in the '90s as adorable tots starring as Michelle Tanner on Full House, parlaying their fame into a billion-dollar empire that included clothes, video games, movies, makeup, and even a furniture line. They no longer act, but they're truly fashion moguls, spearheading their two luxury lines The Row and Elizabeth and James.
10Alicia Silverstone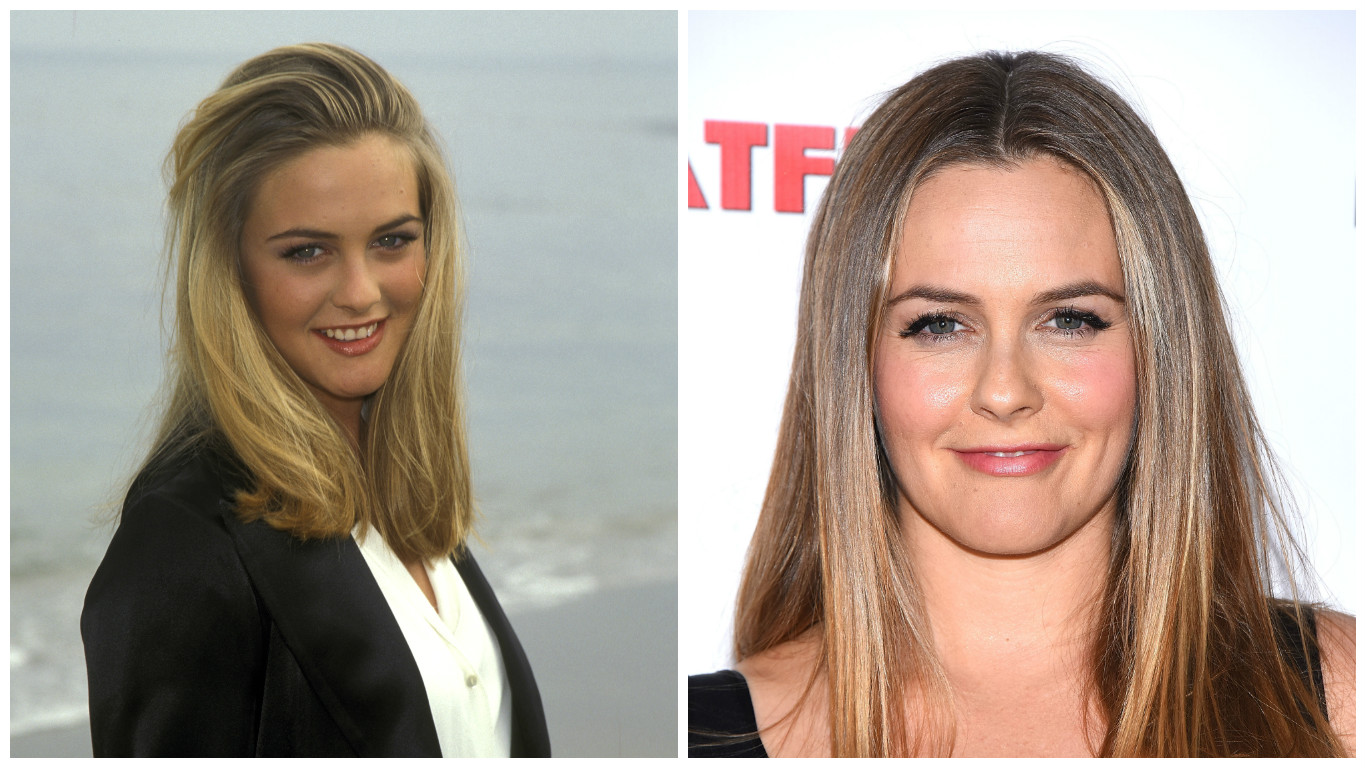 Alicia Silverstone started out in the '90s as an Aerosmith video queen before landing her breakthrough role as Cher Horowitz in Clueless. She continues to act both in movies and on stage, and soon she'll be on our small screens in the TV Land series American Woman, inspired by The Real Housewives of Beverly Hills' Kyle Richards family life. Silverstone is also an animal rights activist and proud mom to her son, Bear, with husband Christopher Jarecki.
11Backstreet Boys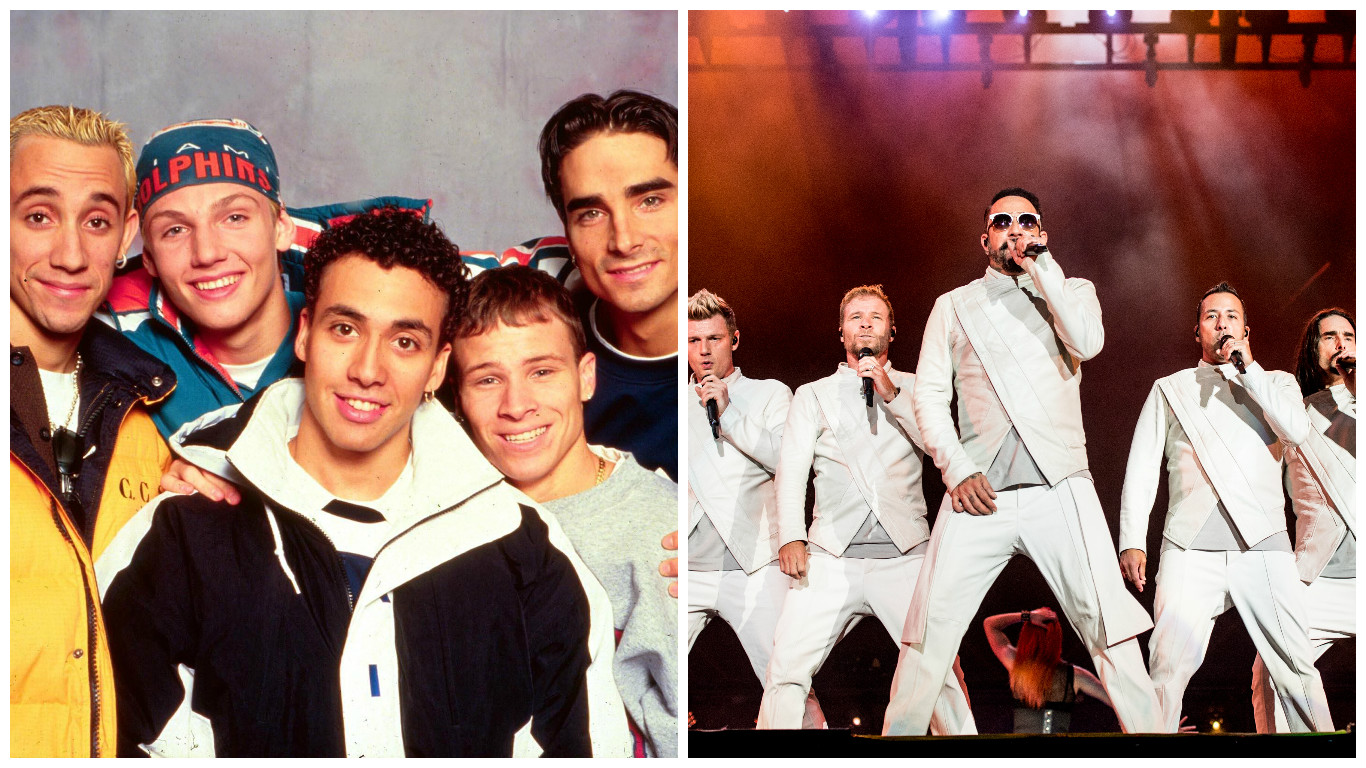 Backstreet's back, alright! Well, technically, they never left, because the fivesome from Orlando, Florida, have continually toured and release new music ever since their debut album in 1996. They have joined fellow '90s princess Britney Spears in a Las Vegas residency, and even though they all have children and families of their own, they still remain as close as ever. Aw!
12Tia and Tamera Mowry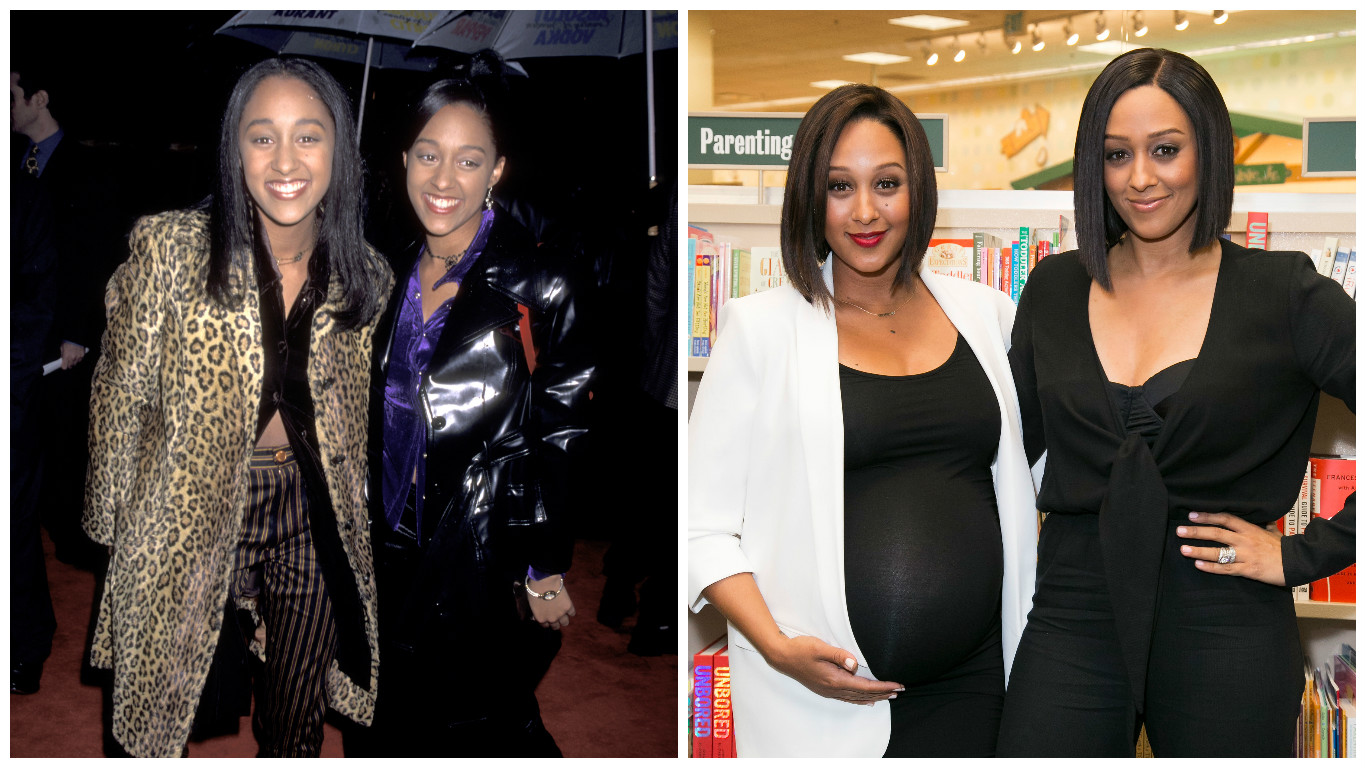 These identical twins were double trouble starring with each other on TGIF's Sister Sister, and they've remained adorably close ever since. They have starred on an eponymous reality show together, chronicling their lives with their families and children, and Tia has written a pregnancy book on her own, as well as a children's book series with her sister. Tamera. Tamera currently cohosts The Real, and both sisters continue to act regularly. Twinning, indeed!
13Christina Aguilera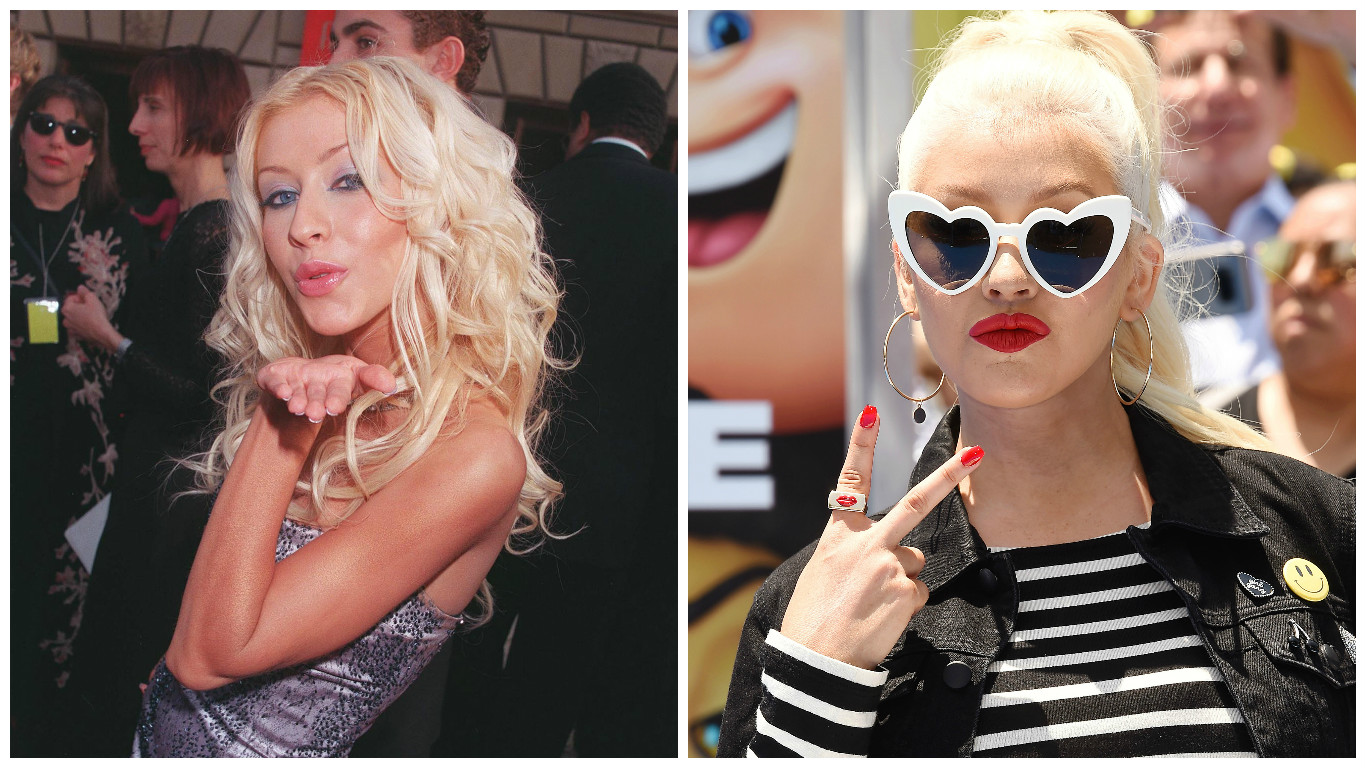 The pint-sized pop princess with the powerful pipes started out with fellow '90s icons Britney Spears, Justin Timberlake, Ryan Gosling, Keri Russell, and JC Chasez on The New Mickey Mouse Club, before becoming one of the biggest pop stars of the decade. Now, Aguilera focuses on being a mom to her two children, Max and Summer, and also recently starred in The Emoji Movie. She has said she plans to return to music soon, and girl, we're patiently waiting.
14*NSYNC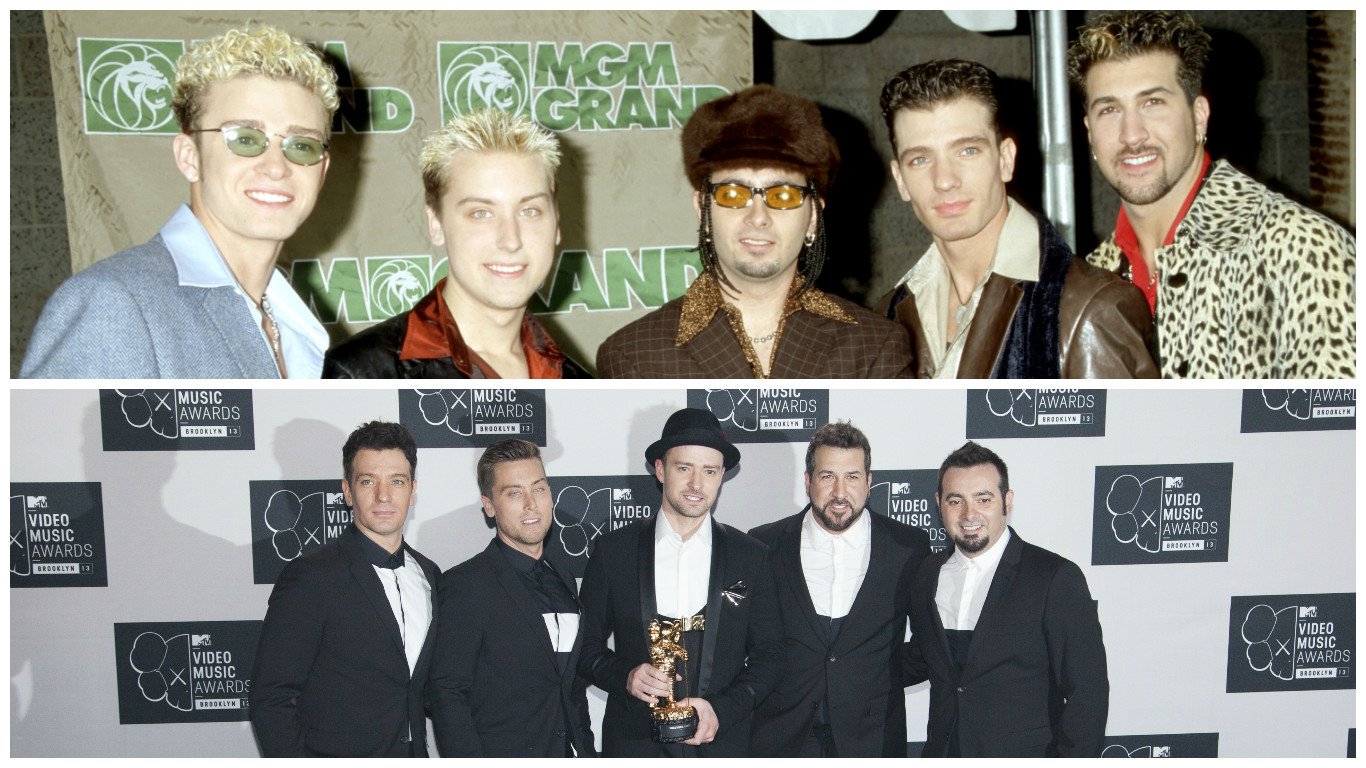 These guys were "tearin' up" our hearts and topping the charts in the late '90s and early '00s, before officially disbanding as a group in 2002. They did reunite at the 2013 MTV Video Music Awards, but for the most part, they've all been doing their own thing since the early aughts. Chris Kirkpatrick is expecting his first child with his partner, Karly Skladany, and Justin Timberlake is dad to son Silas Randall with his wife, Jessica Biel. We're still holding out hope for a reunion tour…we're just not ready to say "bye, bye, bye" to these guys.
15Spice Girls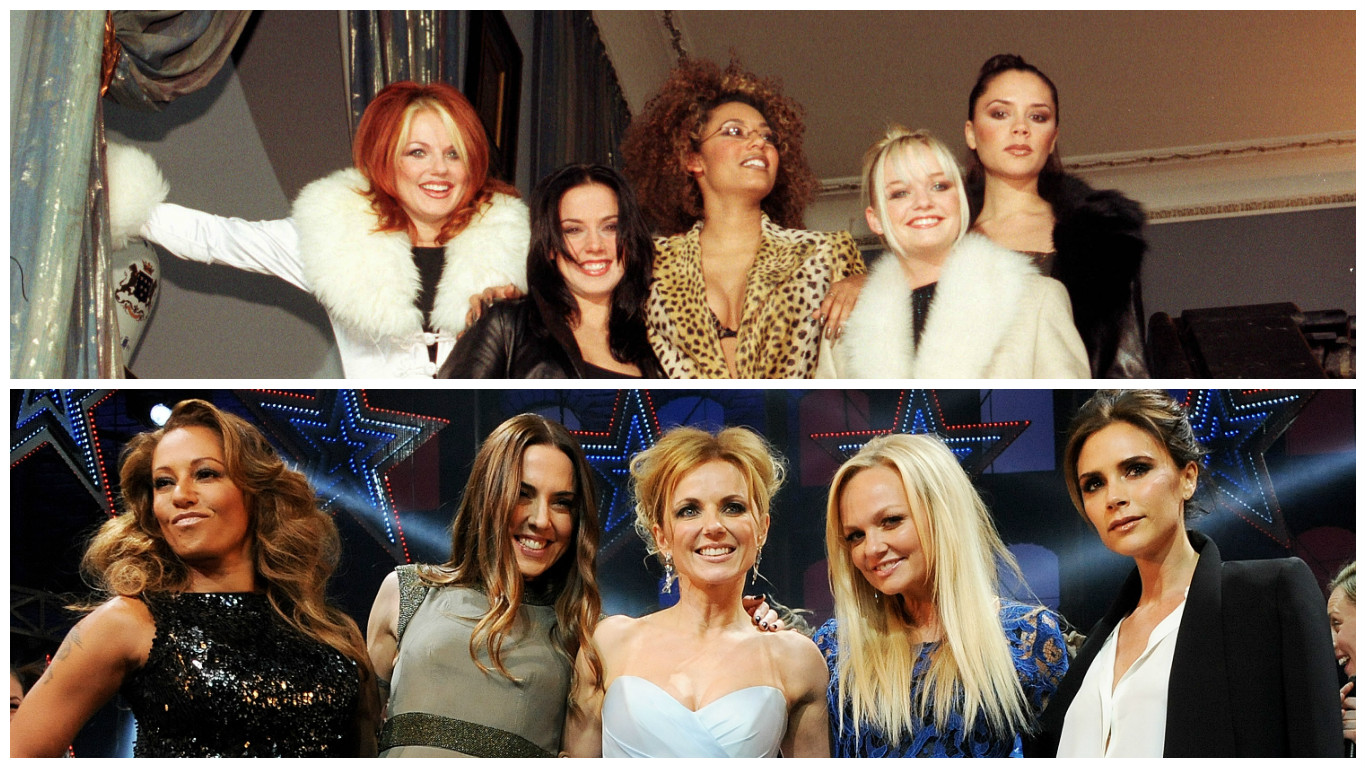 They stomped around in their platform boots and glittery outfits for the last half of the '90s, inspiring a generation of young women to embrace "girl power," and the world hasn't really been the same since. The Spice Girls are music and pop culture icons, and they've reunited a few times, most recently at the Summer Olympics closing ceremony in London in 2012. They love to keep us guessing every few years with more reunion rumors, but for now, each Girl is flying solo, working on their own projects in music, TV, and fashion, while enjoying family life. (Yeah, they've all got kids now — feel old yet?)