All the '90s celebrity couples we wish were still a thing
There's a good reason the 1990s are such a nostalgic time period for us millennial folk. It was the last time technology didn't have a crucial say in how we lived our day-to-day lives. This meant that, as kids, we spent a lot more time with face-to-face interaction, and also often had to get a little more imaginative about what we considered entertainment.
One of those entertainment outlets? Following all our favorite Hollywood couples. From how they coordinated their outfits to the quotes they said about each other (and love in general) to which movies and shows they starred in together, there were so many great couples of the 1990s that make us wish they were still together — for totally selfish reasons, of course. Here are our favorites.
Winona Ryder and Johnny Depp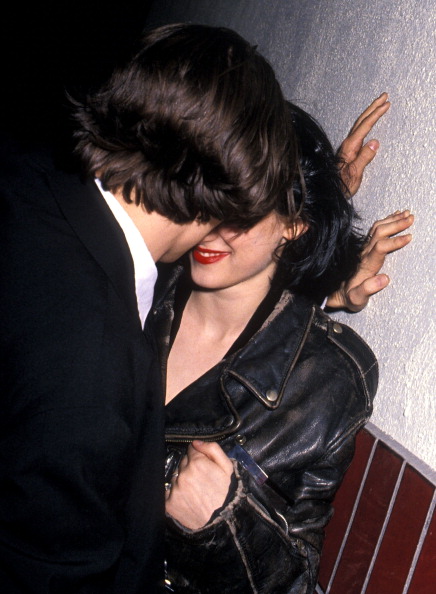 For anyone who was a preteen or teenager in the early 1990s, I envy you only because you might've had your sexual awakening because of one or both of the individuals in this Edward Scissorhands couple. Depp might've eventually had his "WINONA FOREVER" tattoo altered to say "WINO FOREVER" — which is pretty clever, not gonna lie — but we're still drooling over Hollywood's goth prom king and queen.
Joshua Jackson and Katie Holmes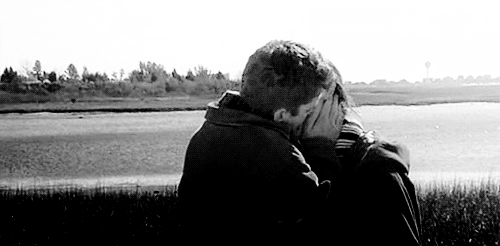 Though things didn't start heating up for Jackson's and Holmes' characters on Dawson's Creek until season 3, the twosome had broken up by then — which you'd never know given Pacey and Joey's unbelievable chemistry. In fact, Holmes has called Jackson her first love (aww). And while we love Diane Kruger and all, but we can't help hoping this couple maybe finds a way back together someday.
Cameron Diaz and Matt Dillon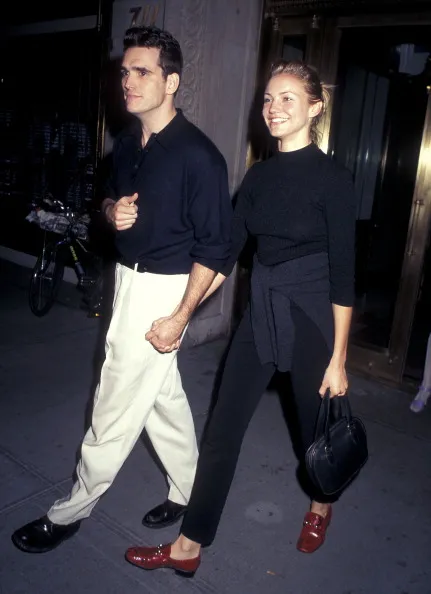 Yes, the most famous scene in 1998's There's Something About Mary had nothing to do with Matt Dillon and everything to do with an unfortunate hair-gel mix-up, but it's clear that the best chemistry was between Cameron Diaz and Dillion's characters (sorry, Ben Stiller). And for good reason: Diaz and Dillon dated for three years in the late 1990s, and we kinda wish they'd never stopped.
Brad Pitt and Gwyneth Paltrow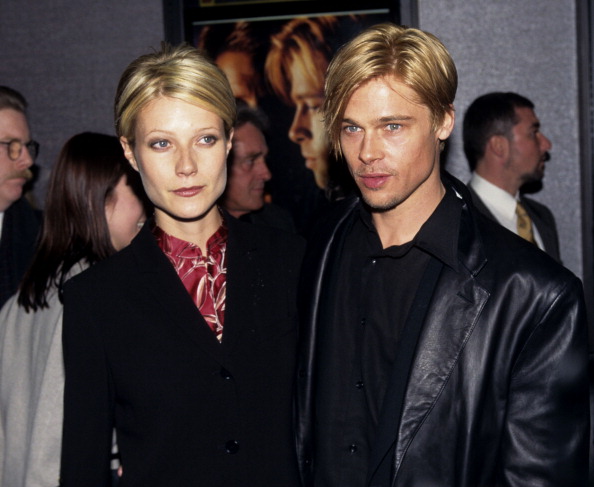 While we can't imagine Brad Pitt married to anyone other than the perfection that is Angelina Jolie, our nostalgic hearts can't help but pine just a little for the innocence of '90s Brad Pitt and Gwyneth Paltrow. In reality, though, this blonde couple might've been just too perfect. The girls in Can't Hardly Wait said it best: the Goop mastermind could've very well been too good for '90s Pitt, anyway.
Justin Timberlake and Britney Spears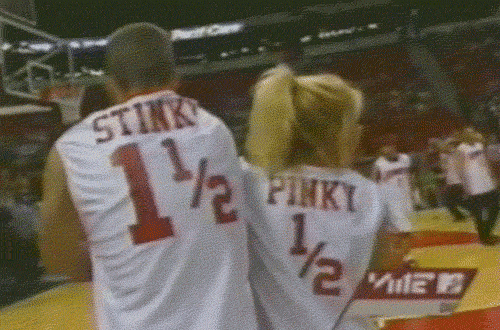 Though most iconic photos of their relationship, including the famous denim outfit, were taken in the early 2000s, the prince and princess of millennial pop actually began dating in early 1999. But their relationship went way further than that — they were childhood costars on The Mickey Mouse Club in the early to mid '90s. We love Timberlake and Jessica Biel, though, so we'd settle for a 2016 musical collab.
Jennifer Lopez and Sean Combs
If there was any couple who gave the music-royalty romance crown of Justin and Britney a run for its money circa 2000, J. Lo and Sean "Puff Daddy" Combs were it. Though short, their relationship was the subject of lots of gossip — mostly because this pair was hot, unapologetic, and even a little dangerous. They were famously tied to a shooting incident in late 1999, but luckily not hurt or convicted.
Reese Witherspoon and Ryan Phillippe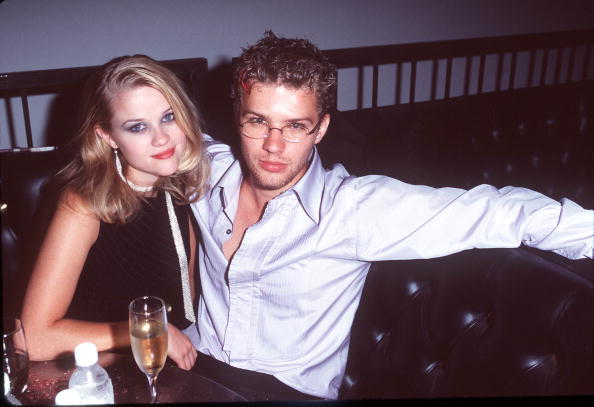 This split hurt a lot because of how much we loved this couple's onscreen sparks in 1999's Cruel Intentions. They actually met before the movie — at Witherspoon's 21st birthday party in 1997 — and were married for eight years before divorcing in 2007. They have two children together and both seem happy in their respective current relationships, so more power to them (but we're still sad).
Will Friedle and Jennifer Love Hewitt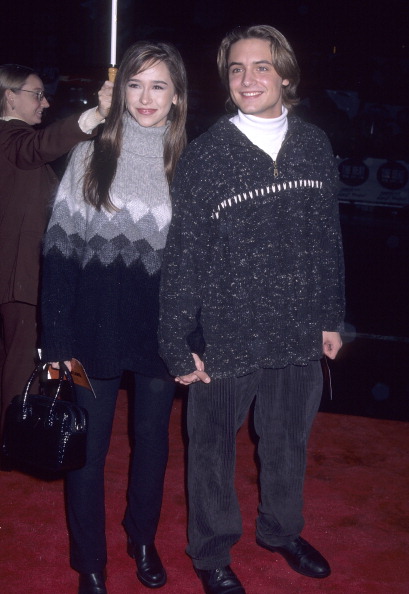 The Boy Meets World star and '90s scream queen dated in 1997, and even starred in a romantic teen comedy not a lot of people saw (including myself, which I need to rectify) called Trojan War. And who could forget JLH's cameo as Jennifer Love Fefferman, aka "Feffy," on one of the greatest episodes of BMW of all time, attempting (and failing) to steal the screamer crown from queen Angela?
Halle Berry and Danny Wood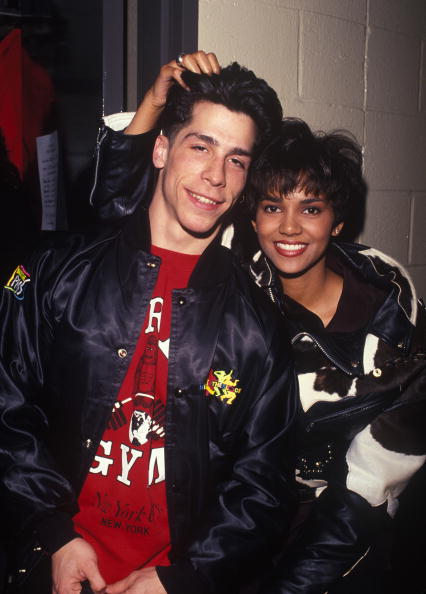 I think I was more transfixed on Donnie Wahlberg's rat tail and Jordan Knight's angelic voice to notice this couple when I was in elementary school, so this one was news to me too. But I mean, WHY THE HECK NOT? The New Kids on the Block member and now-huge movie star had a super-brief tryst in the early 1990s, and we're wondering why it didn't work out. Both are single now, just saying…
Madonna and Dennis Rodman
During his 1993-1994 season with the San Antonio Spurs, Dennis Rodman had a two-month fling with Madonna. This couple screams "perfection" — both of them have notoriously have no problem speaking what's on their minds and living their best lives. In fact, just last year, Madonna admitted she'd prefer being stranded on a deserted island with Rodman over ex Vanilla Ice. Two words: REALITY. SHOW.
Leonardo DiCaprio and Kate Winslet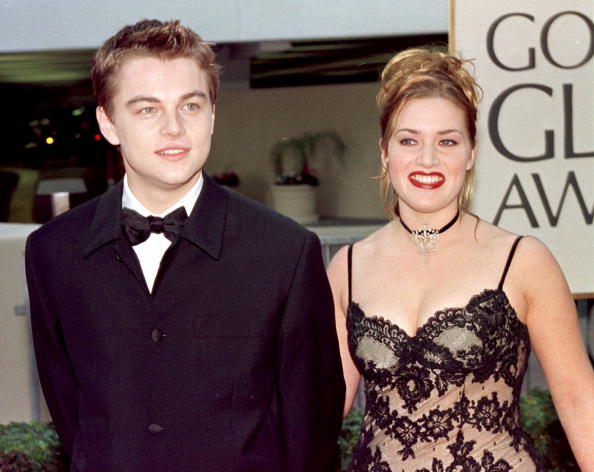 Okay so these two were never technically an item, but I think I speak for the entire chemistry-radar-enabled population when I say — nay, shout — THEY SHOULD HAVE BEEN. Their 20-year relationship and collaborative projects can move even the most cold-hearted to tears. But even though this BFF pair hasn't become a couple (yet), at least we have a ton of adorable moments to continuously swoon over.