This 90-year-old Lady Gaga fan reacting to "Perfect Illusion" is EVERYTHING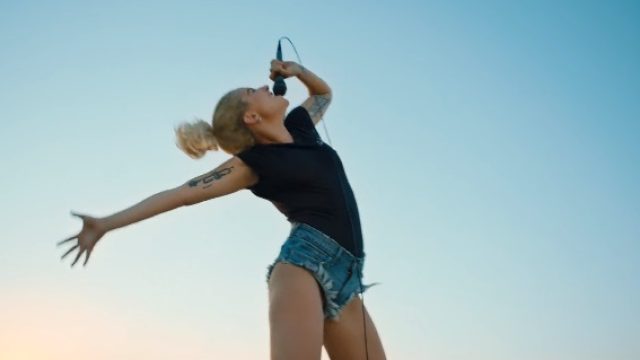 So, if you count yourselves among Lady Gaga's die-hard supporters, you undoubtedly lost your mind when you heard about her forthcoming Joanne album (for the record, so did we). However, we're willing to bet that no amount of Mother Monster fangirling compares to this 90-year-old Lady Gaga fan reacting to "Perfect Illusion."
Apparently, the woman who adorably refers to herself as "Grandma Gaga" took one look at the singer going absolutely HAM in the "Perfect Illusion" video and decided that a simple retweet wouldn't do it justice. She actually recorded a full review of the video, complete with thoughtful commentary. false
"She's exercising and enjoying herself and making everybody else happy," Grandma Gaga comments, after revealing that she too, owns a pair of the singer's now-famous metallic booty shorts.
SWEETEST THING EVER. Clearly, this lady gets it and Gaga loves every bit of it.
"Thank u so much Grandma Gaga wow this is the cutest ?," Gaga responded on Twitter, adding, "love u sweet thang!"
Seriously, how cute is Grandma Gaga? Can we adopt her already? In addition to garnering support from Grandma Gaga and her real-life grandmother, Ronnie, the singer also has the support of another super fan: 86-year-old "Granny Gaga," who she met backstage after a 2014 concert.
LOVE IT. If we hear about a sudden disappearance of grandmas in the next few weeks, they'll probably be chillin' in the audience at Gaga's Joanne dive bar tour.