9 ways to make your breakfasts way, way better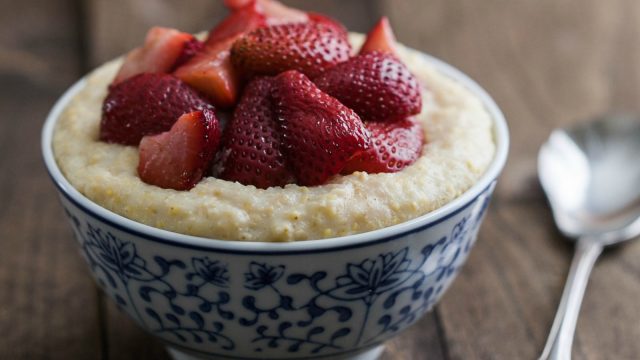 There are some things your mom was always right about, and one of them was when she told you that breakfast was the most important meal of the day. You've gotta have your Wheaties in the morning! Eating a solid meal first thing in the morning jumpstarts your metabolism, gives you the nutrition and energy you need to make it through the day, and prevents you from crashing later on in the afternoon. There are even studies out there showing that people who eat breakfast are more likely to be healthy overall.
Just as important as eating itself is what you eat in the morning. Hate to break it to you, but grabbing a donut at your corner bakery probably isn't going to cut it. Avoid sugars and simple carbs, both of which are going to make you feel like crap later on. If you don't consider yourself a brekkie expert, worry no more. We're here to give you a few tips on how to make breakfast the most amazing meal of the day.
Here are nine ways to make breakfast way, way better.
1. Toss a bunch of leftovers into a hash.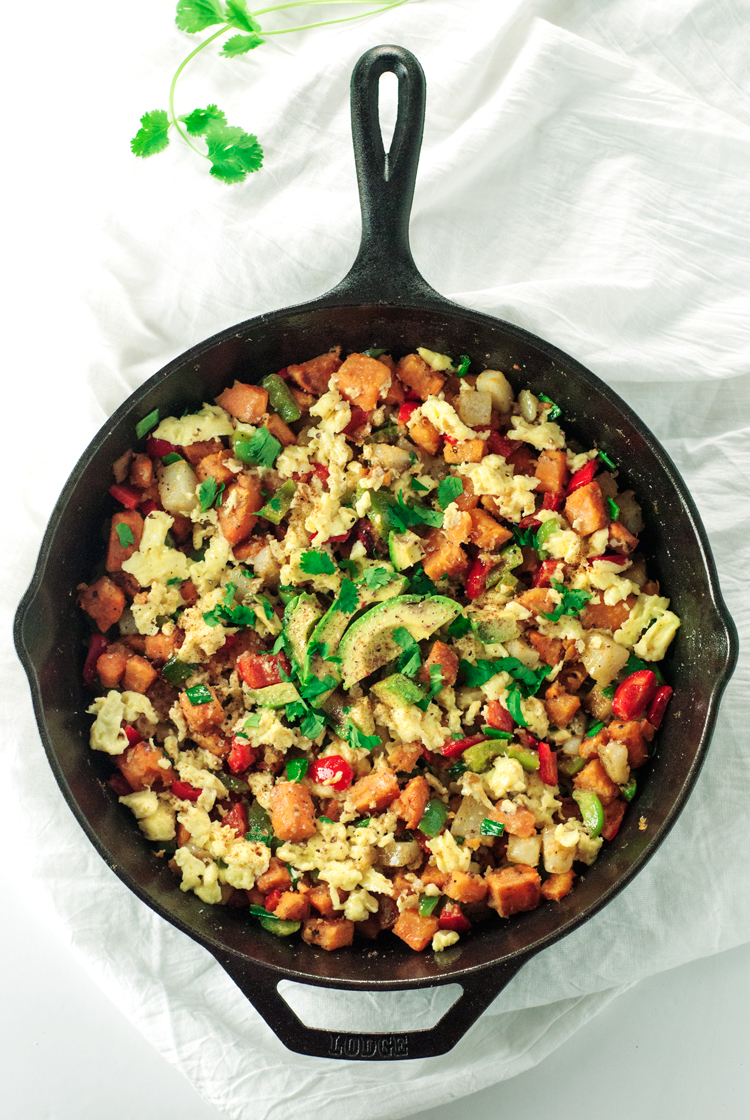 If you've got a bunch of things lying around in the fridge that you're just not sure how to use, you've got yourself a champion breakfast on the horizon. Recipes like this Southwestern hash from A Simple Pantry help you make the most of whatever is lying around in your kitchen. You don't have to follow the recipe step by step. Just toss in whatever veggies and herbs you've got into the eggs. You won't regret it.
2. Make some granola bars on the weekend and store them in the fridge.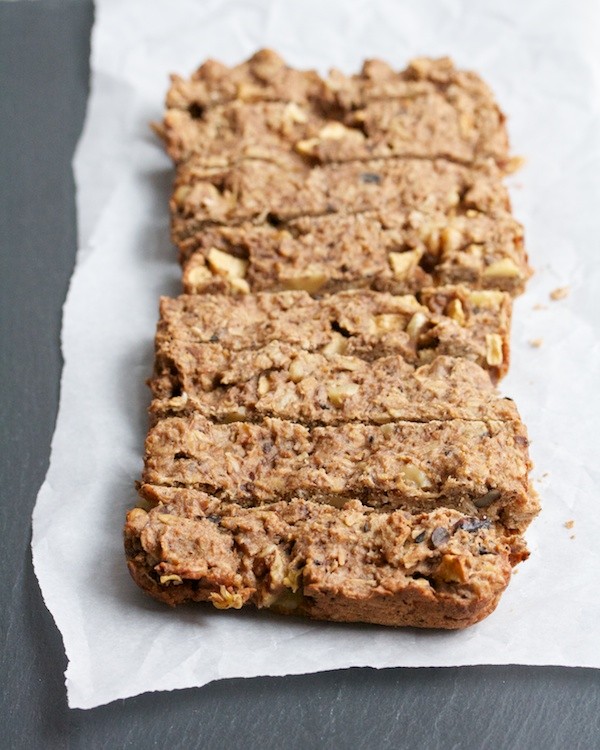 We get it. You're a busy woman who doesn't have much time to cook in the a.m. No worries. These apple oatmeal breakfast bars from Big Girls Small Kitchen are the perfect antidote to your busy morning. Set aside some time the night before or on the weekend to whip these bars up. Store them in tupperware in your fridge, and just like that, you've got a delicious, nutritious breakfast set up every morning for the next week.
3. Put together a quick panini.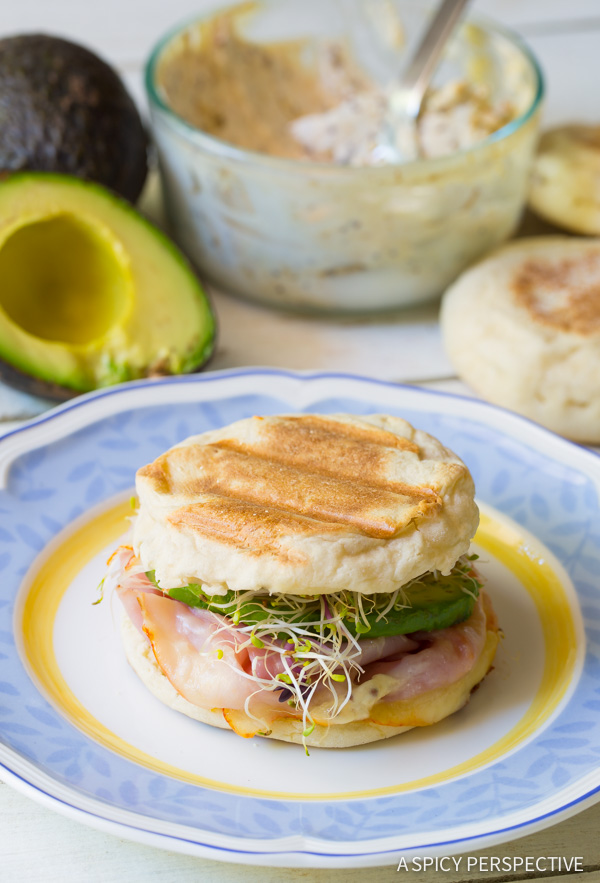 There's no rule out there that says you have to do any actual cooking for breakfast. At least, that's what A Spicy Perspective has to say with this ham and cheese panini recipe. Either use a traditional toaster to toast an English muffin (or just some regular ol' bread), or make the sandwich and stick it in a fancy panini maker. Either way, the hands-on time for this little brekkie sandwich is minimal, and you can eat on your way out the door. See? You're slowly running out of reasons to skip breakfast.
4. Sneak in some veggies with a breakfast taco.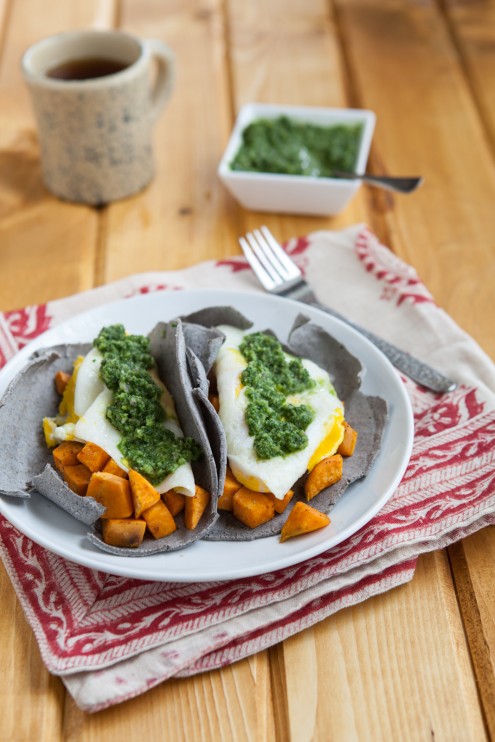 If you're the kind of gal who skips on the veggies every chance she gets, this one's for you. By making some scrumptious breakfast tacos, like these from Naturally Ella, you bypass the part where you force yourself to stomach greens. Instead, you just end up enjoying a delicious morning meal — without even realizing how much nutrition you're packing into your body. Your mom would be so proud.
5. Put your eggs on a pizza.
Eggs just got a whole lot more interesting. Thank your lucky stars — and Smitten Kitchen — for this brilliant idea that we should've known about years ago. If you don't feel like making your own pizza dough (totally understandable), remember you can buy frozen pizza dough from just about any supermarket. Toss your eggs and whatever other ingredients you want on top, and you got a breakfast that would make the Queen of England green with jealousy.
6. Use your cupcake tin to make on-the-go egg breakfasts.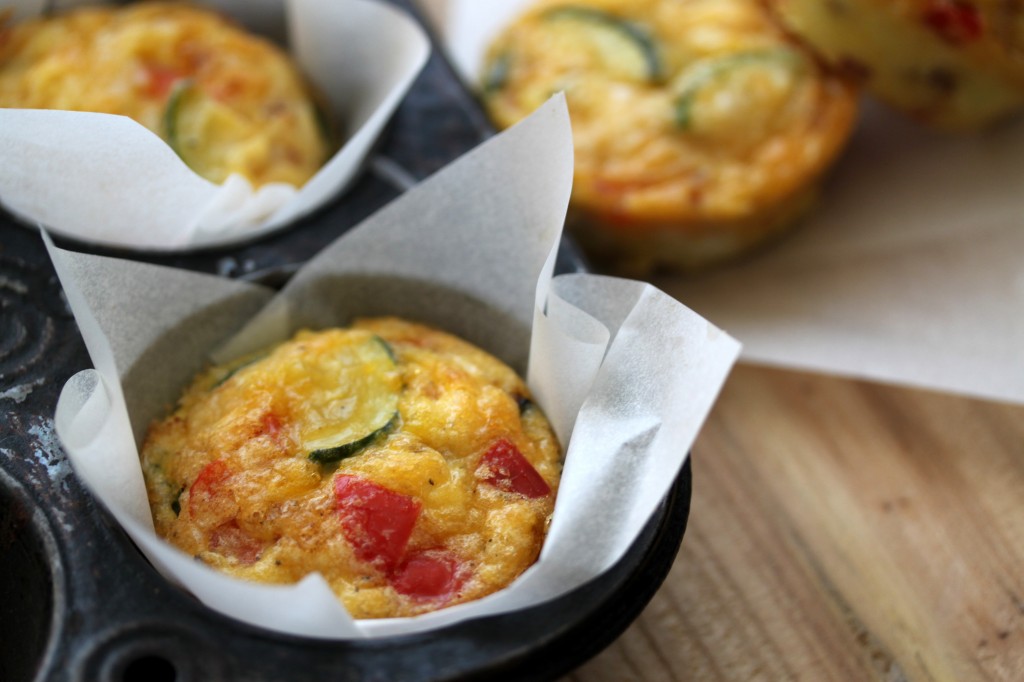 What's Gaby Cooking calls these petite vegetable frittatas, which sounds super classy, right? It's a genius way to make multiple breakfasts in one fell swoop, the kinds that are a cinch to eat when you're on your way out. It only takes about 12 minutes to make these suckers, but if you'd like, you can make them the night before and just leave them in the fridge to last you all week. Stick it in the microwave right before you eat. Yum!
7. Use store-bought puff pastry to bake a quick masterpiece.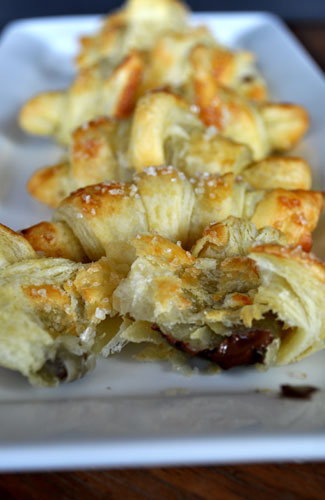 Sure, making your own pastry is the ideal thing to do, but you've got a life. Mountain Mama Cooks suggests you invest in some puff pastry from your supermarket, which you can use at any given time to make things like these chocolate croissants. This particular recipe only takes 15 minutes. Get your eye makeup on while you wait for these easy miracles to be done. Morning coffee just got an upgrade.
8. Use whatever grains you have to make oatmeal
This may sound revolutionary to you, but you don't have to have oats in order to make a yummy oatmeal for breakfast. You can use millet, like the above recipe from Naturally Ella, quinoa, or even farro for a lovely, creamy bowl of porridge. There are endless options out there, so don't think you have to miss out on oatmeal simply because you're not stocked up on oats.
9. Turn your morning smoothie a chocolate sensation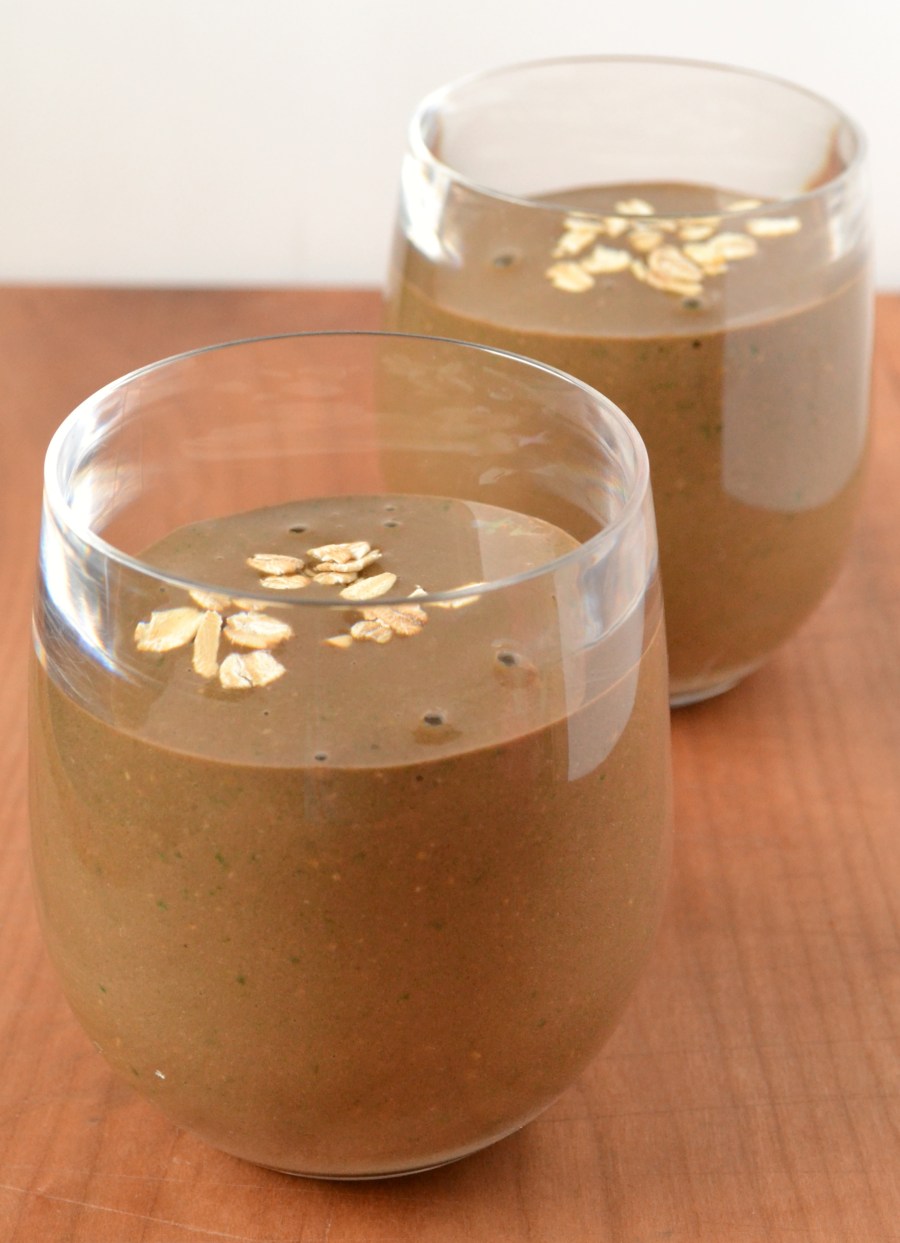 With this mocha milkshake recipe from Food Doodles, you can have a serving of vegetables and a hunk of chocolate all at once. Besides, research has proven that eating chocolate for breakfast is good for you. It cuts your cravings, aids in weight loss, and gives you a jolt of happiness first thing in the morning. Sounds like a clear winner to us.