9 Trader Joe's products you need for the 4th of July
Whether you're hosting a party, attending one, or hanging out at home this 4th of July, one thing is certain: A girl's gotta eat! In preparation for the holiday, head over to Trader Joe's to stay festive without going hungry by picking up affordable and fresh food. (While you're there, maybe pick up a few Birthday Cake Bars, some yummy Puff Dogs, and teeny tiny baby avocados for good measure.)
We've browsed the aisles atTrader Joe's so you don't have to, and these nine items are key for the 4th of July.
Trader Joe's, you've done it again. Happy shopping!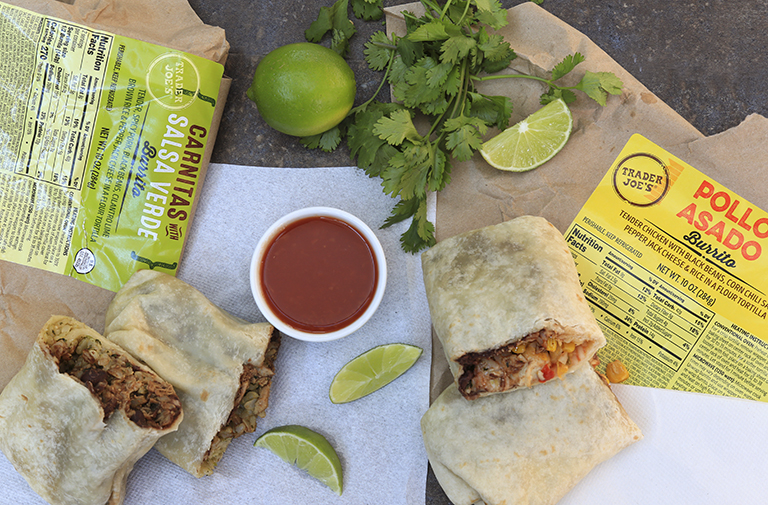 For a delicious and hearty meal, you can't go wrong with these burritos. They're refrigerated and come ready to pop in the microwave. Which means when the craving strikes, you can enjoy a burrito in just two minutes. Choose from Carnitas with Salsa Verde and Pollo Asado paired with lime brown rice, cheese, and beans.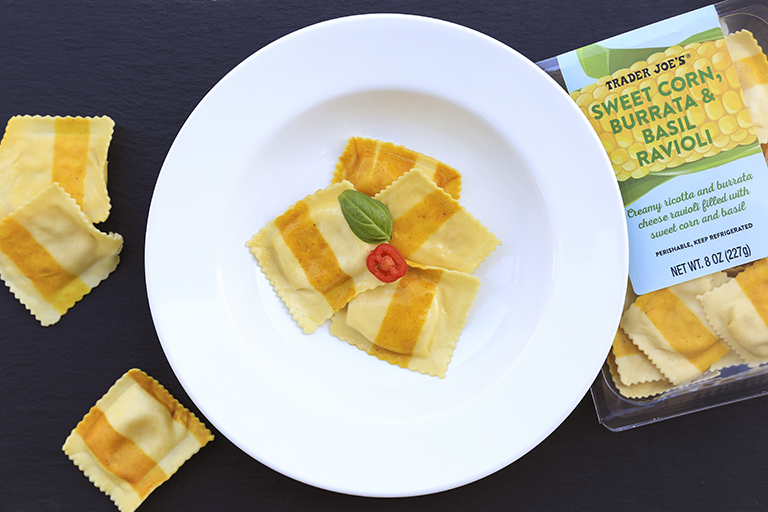 This seasonal new offering is a perfect snack or meal and takes only about five minutes to prepare. Decorated with natural yellow stripes using turmeric powder, this is without a doubt a decadent treat.
Made exclusively for Trader Joe's, this craft beer is the perfect summer bitter ale.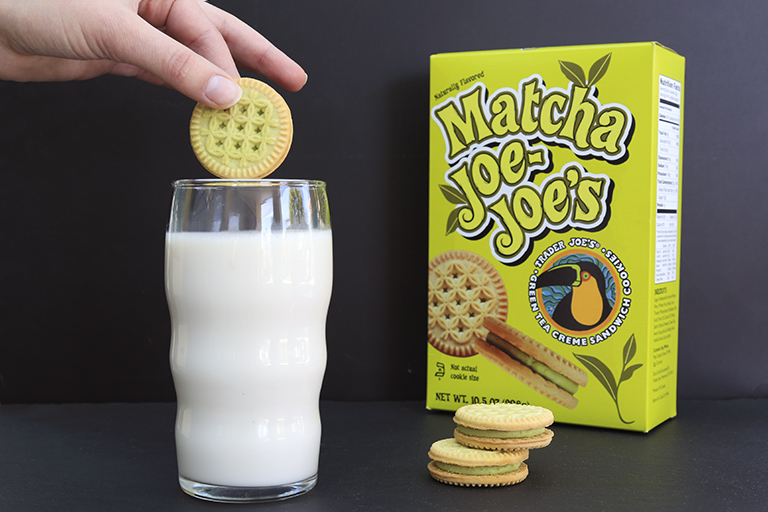 Think of an elevated Oreo, matcha style. Satisfy your sweet tooth with these crunchy cookies that sandwich matcha tea powder cream filling.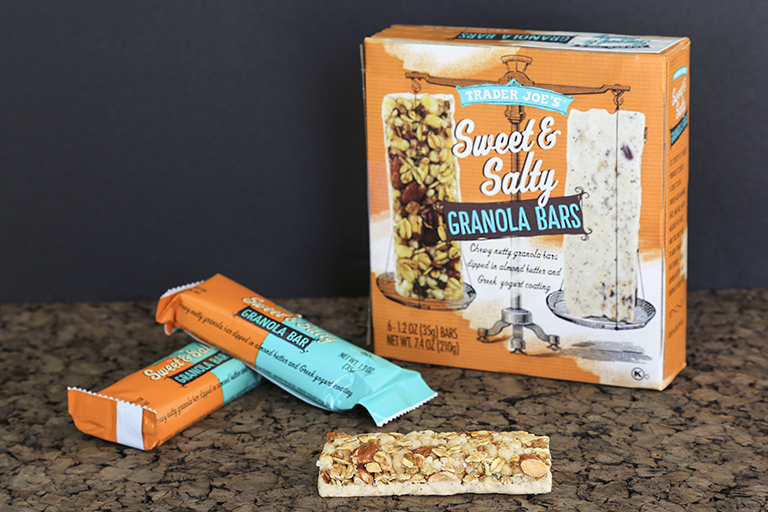 Perfect as an on-the-go snack or even to keep in your purse, these granola bars are both healthy and delicious. They're made with rolled oats, crisp rice, and almond, peanut, and cashew butter. Oh, and they're coated with Greek yogurt. Yum!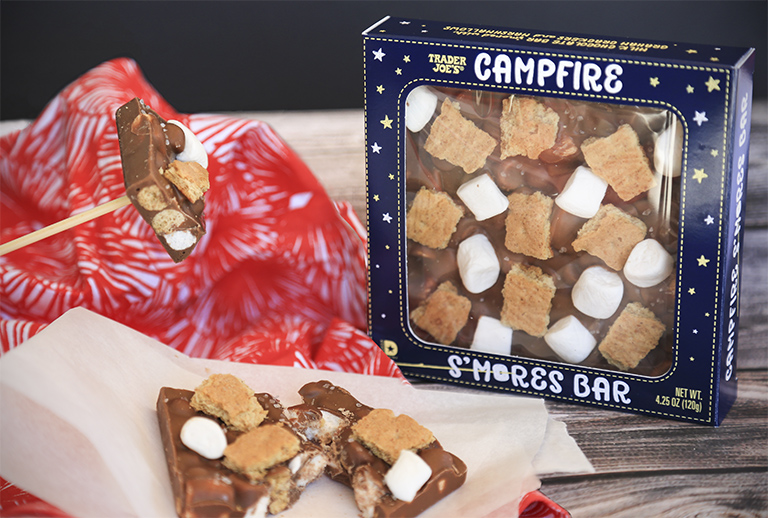 Get s'more without the mess with this sweet snack. Made to share, this big bar boasts milk chocolate, whole mini marshmallows, and graham crackers.
It's a long weekend, so you might as well amp up your average cup of joe. The syrup itself is reminiscent of chocolate milk, but when poured into a glass of milk, it turns into a new kind of beverage: coffee milk. Made with just cane sugar, water, and coffee, get this limited offer before it's gone.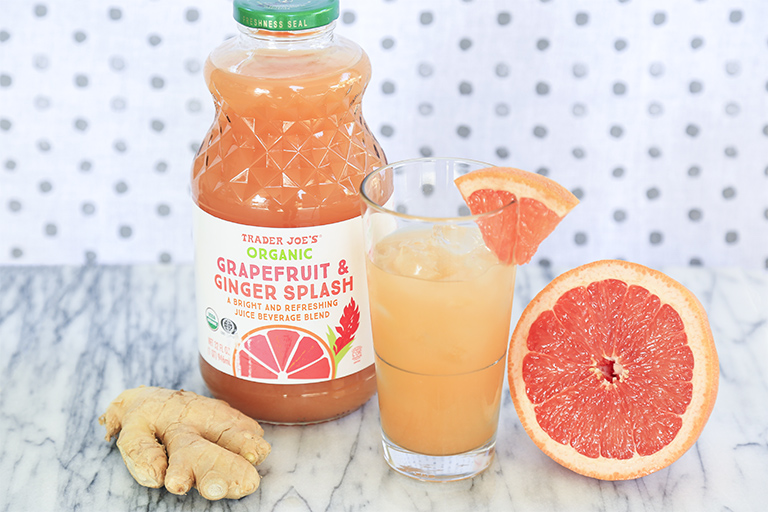 This refreshing juice is an ideal thirst quencher for summer. Its sweet-tart grapefruit flavor combined with some ginger spice and a splash of lime will have your taste buds dancing! It's great alone, but also makes a great mixer.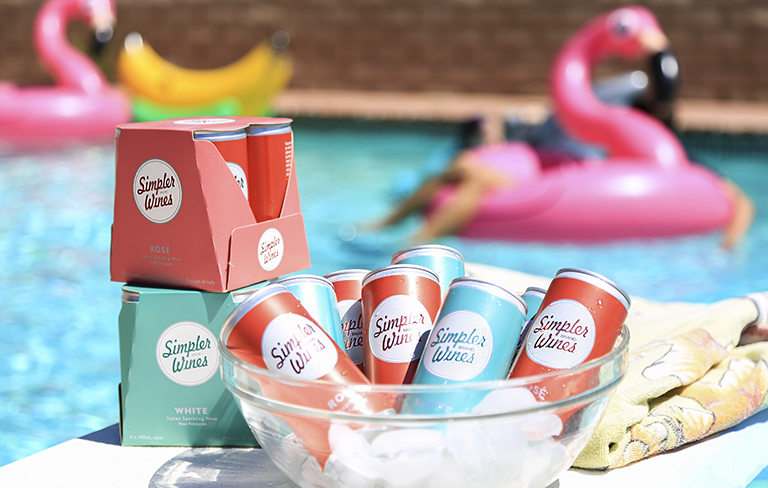 Simpler Wines are a testament to the fact that a wonderful Rosé isn't confined to a large glass bottle with a cork. They come packaged in aluminum 4-pack cans that are perfectly portioned with about six fluid ounces each. These are especially great when you want an on-the-go sparkling white wine, and will impress any guest after one sip.