9 Times Britney Spears Shocked Us Into Oblivion
In honor of her 41st birthday, here are the moments when the pop princess really blew us away.
Britney Spears has been entertaining audiences for over 20 years now — and as one of the world's most beloved singers, dancers, and entertainers, we know there's a lot to love about her. She's had her ups and downs, for sure, and die-hard fans have been along for the roller coaster ride with the utmost loyalty.
From wild and memorable performances to watching her traumatic conservatorship come to an end, and how her life has played out after, there doesn't seem to be a day where Britney leaves us disappointed.
In honor of her 41st birthday today, we've rounded up some of the most shocking moments in her public fame history that keep our Britney obsession alive.
RELATED: 10 Reasons Why You're Dreaming About Your Ex
1
Dancing with a giant snake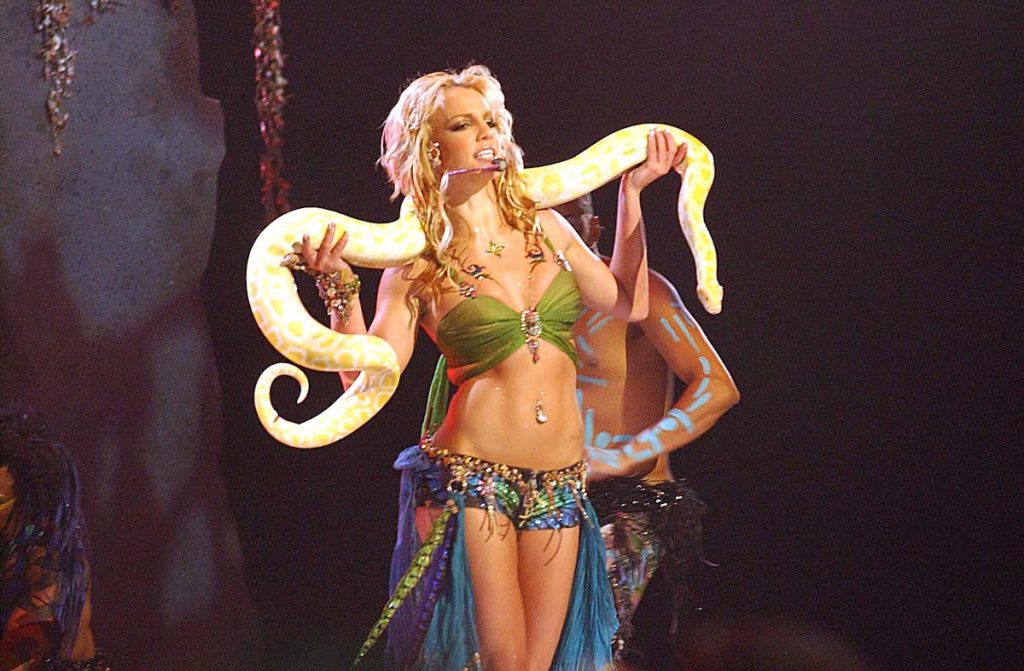 We first fell in love with Britney when she showed us how to shake our thing in a short skirt in her video "Baby One More Time," and the fantastic performances never seemed to stop from there. One of the most wild spectacles includes when she took to the stage at the 2001 MTV VMA's to perform "I'm a Slave 4 U" with help from a "little" friend — aka a huge, yellow python.
While iconic to some, Spears actually admitted it was "insane" and "so dumb" in later interviews, and that she'd never do it again if she had the chance. 
2
Dating the other most famous musician of the early 2000s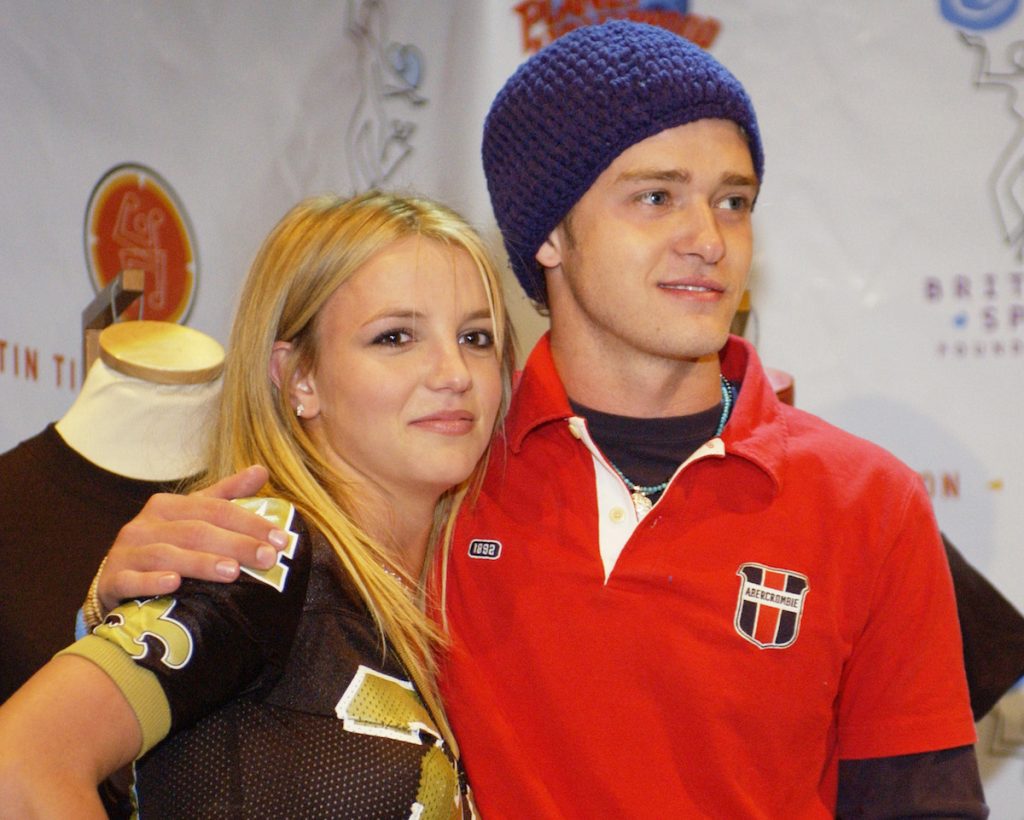 Britney Spears and Justin Timberlake rose to mega music fame around the same time in the late '90s/early 2000s, but their professional relationship started way back when the two were part of The All-New Mickey Mouse Club as kids.
Of course, we were all dying for America's Pop Princess to get with the hottest member of N'SYNC and become the world's greatest power couple. The two shared a brief romance (and matching red carpet outfits) beginning in 1999, calling it quits in 2002 and crushing our romantic fantasy dreams for good.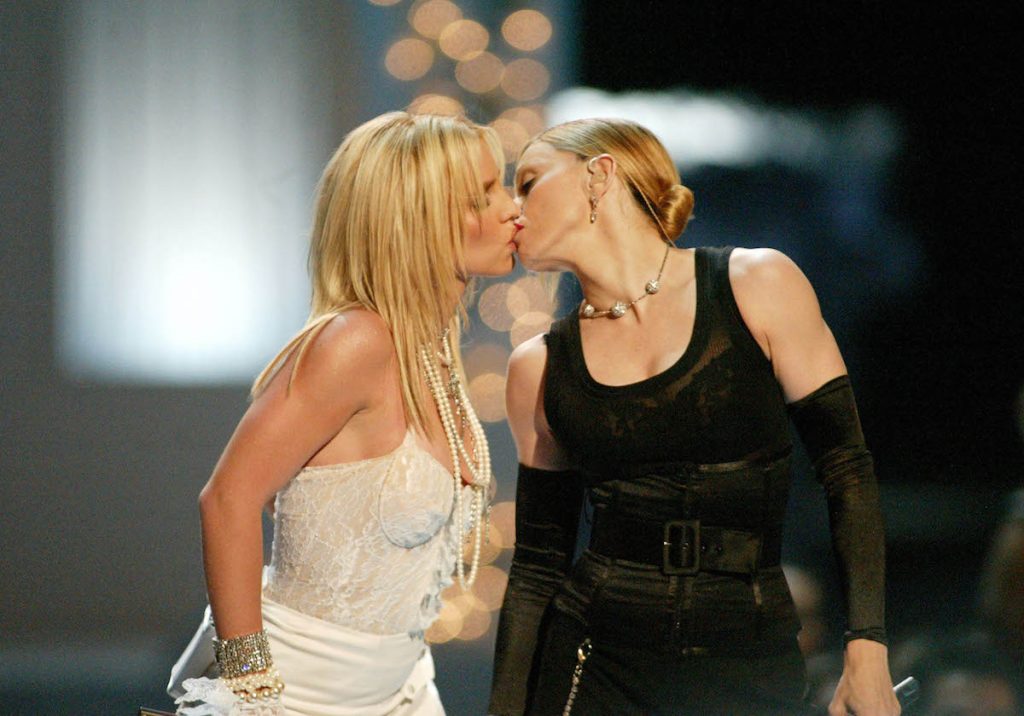 It didn't take Spears long to get romance rumors floating again when she performed at the 2003 VMAs, where a star-studded act featuring Christina Aguilera and Missy Elliot ended with a kiss between the "Oops! I Did It Again" singer and the legendary pop icon Madonna.
It's one of her favorite performance moments, and she and Madonna have been great friends ever since.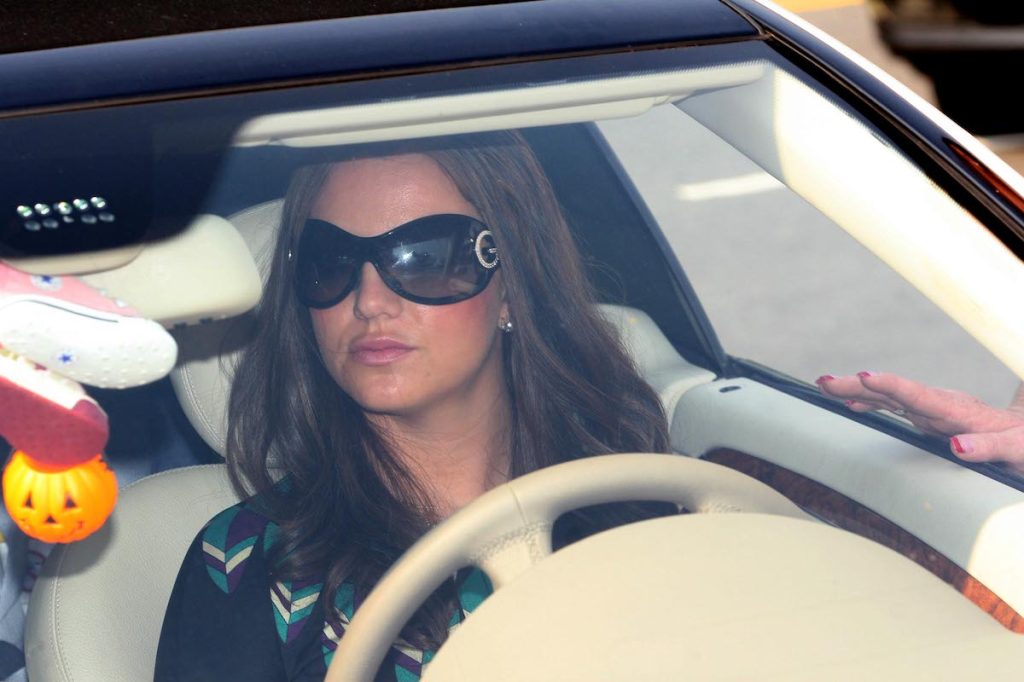 Sadly, Spears' life hasn't been all sparkles and champagne. The "Lucky" singer went through an emotional and mental breakdown in 2007, resulting in a shaved head, a paparazzi attack with an umbrella, and a few stints in and out of rehab. We can't imagine the burden of the true cost of fame, and applaud her for prioritizing her mental health as she needed to back then.
5
#FreeBritney finally happens
After surviving a scandalous 13-year conservatorship, where her life (and cash) was largely controlled by parents Jamie and Lynn Spears, Britney was finally released to live her own life from November 2021 onward.
Spears previously revealed to courts allegations that at times, she was reportedly forced to work seven days a week, with no breaks or recovery periods, especially during her Las Vegas residency. Since then, the "Lucky" singer still shares details of life under lockdown, which included multiple accounts of abuse, extortion, and barriers to control her sexual healthcare. 
6
Husband #3 enters the spotlight
Ms. Spears got hitched to model and fitness trainer Sam Asghari back in June of 2022, with a star-studded wedding that included Madonna, Drew Barrymore, Selena Gomez, celebrity fashion crush Kate Hudson, and more. The couple had been together for five years prior, when Asghari met Britney on the set of her "Slumber Party" music video in 2016.
Since then, the couple has posted goofy pics and videos of them hanging out, going on lux beach and yacht vacations, and of course, videos of Sam working out. Asghari seemed to be AWOL for a bit, noticeably absent from Spears' dancing videos and Instagram feed, but she's reassured fans that he's definitely still in the picture, if not actually in the feed.
Spears is a dancer at heart, and constantly delights audiences with her sexy, energetic dance moves. She often posts videos of her freestyle dance routines on her Instagram account, many of which are mostly just her spinning around, but fans have wondered if the bizarre expressions of movement are related to her mental well-being.
However, in a post from November 7, Spears revealed she suffered from "nerve damage" and that dancing helped ease the pain. Despite this and other admissions of where her health is at the moment, fans continue to ask if Britney is "ok." There's sure to be a long road to recovery from trauma caused by her conservatorship, which she also frequently posts about, so we're rooting for whatever works.
8
Random rants and body positivity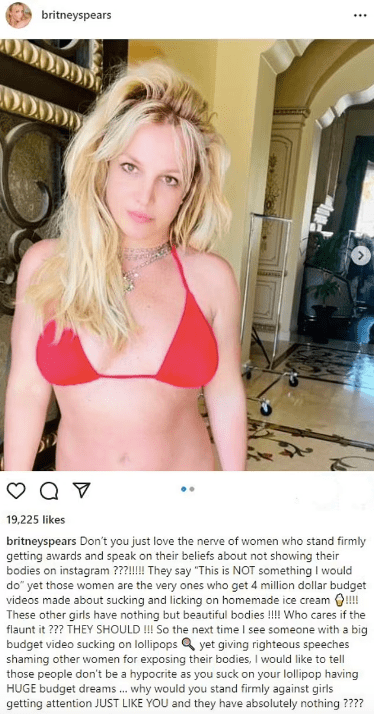 We've all done it — posted something on social media, immediately regreted it, and took it down in an effort to preserve our public image. The "Toxic" singer is no less human in that respect, often roasting others in her social media captions or screenshots from notetaking apps, only to delete them hours (even minutes) later once they are live.
Some of her rants have been centered around the topic of body shaming, in an attempt to promote her views on body positivity, but some of them just come off as toxic as the subject of her big hit song. 
Britney's never had a shortage of racy content on her Insta account, but she really started pushing the semi-nude and nude content once she was officially free of her conservatorship. She put the breaks on the butt and boob shots for a while, and some thought it was an attempt to patch things up with her teenage sons Sean Preston and Jayden, who have been outspoken about their mother's behavior to the press.
Brit was back with a naked (but censored) tub pic on November 28 however, with choice words for an unnamed person who really got under her skin. Is it the re-emergence of her new nude content? We're all just waiting for the naked truth.
Kat is a born and raised New Yorker exploring the world as she writes, eats, and everything in between.
Read more