9 reasons why Netflix's "One Day at a Time" is the best show you're not watching (yet)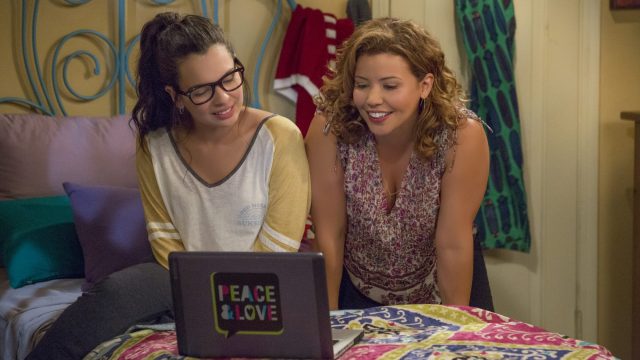 Let me be honest: I was not the most excited person on the planet when Netflix announced their reboot of the classic 70s-80s sitcom, One Day at a Time. I wasn't excited because I wasn't familiar with the OG show, and also, I was still recovering from my Fuller House binge, okay? And now Netflix wanted to take another cherished TV show and breathe new life into it? Um, no thanks, Netflix. Just bring me more Kimmy Schmidt.
Let me be honest again: I've now watched all of One Day at a Time, and it might be one of Netflix's best reboots. One Day at a Time might be, hands down, one of Netflix's best TV shows, period. One Day at a Time managed to do what Fuller House tried so desperately to do (and unfortunately fell short), which is why you need to binge this new reboot right away.
One Day at a Time is funny, touching, heartwarming, informative, and just plain good.
If you still need more convincing, take it from someone who has watched literally every single Netflix series so far (seriously, all of them), and ODAAT completely outshines the rest. Here are just nine reasons you need to move this show to the top of your queue ASAP:
1The Alvarez family is a real, modern-age family
Meet the Alvarezs — there's mom, Penelope, who is a retired war vet and struggling to make ends meet for her family, which includes her headstrong teenage daughter, Elena, and her clever preteen son, Alex. There's also her live-in mother, Lydia, who is very much stuck in her "old" ways and their trying-so-hard-not-to-be-a-bro neighbor, Schneider. The family that eats Porto's together, stays together.
2Schneider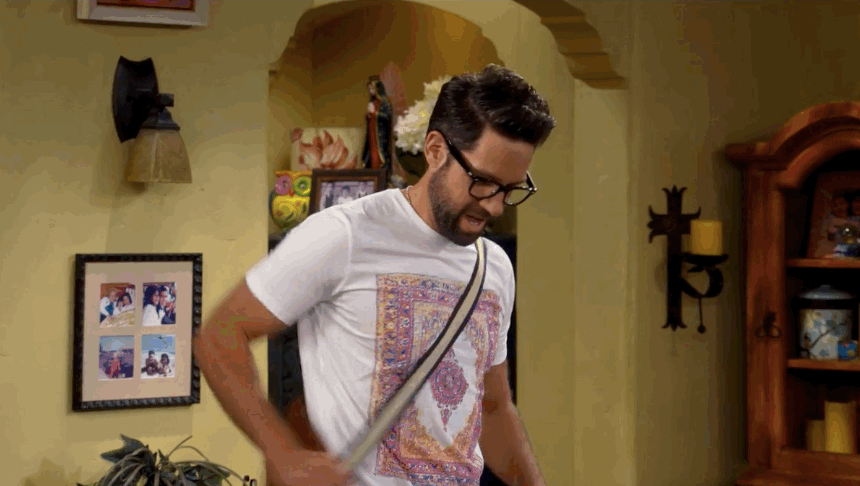 Every show needs a straight white man to do and say everything wrong, so someone else can teach him the real ways of the world. Or, at least that's Schneider's function in ODAAT. He owns the building where the Alvarezs live, but over the last few months he has inserted himself into the family, whether they want him there or not. He is a sounding board for both Penelope and the kids, and even though he's not blood related to any of them, he cares about them so much. He's like a best friend/father figure/cool older brother all rolled into one – and you love him, even though he's got a revolving door of women. Go ahead and roll your eyes.
3There is no ~very special episode~ feel to the series
Know how in some sitcoms, when someone's about to learn a Very Important Lesson the music starts swelling and you're just WAITING for some serious talk about to go down? ODAAT doesn't have that. It at no point is trying to push these life lessons on you, which make them seamlessly fit into each and every episode. One second you're laughing, and the next, suddenly you realize you've just heard a profoundly moving speech about immigration. Nothing feels forced, which makes it hit so much more closer to home.
4ODAAT isn't afraid to tackle real-world issues, no matter how big or small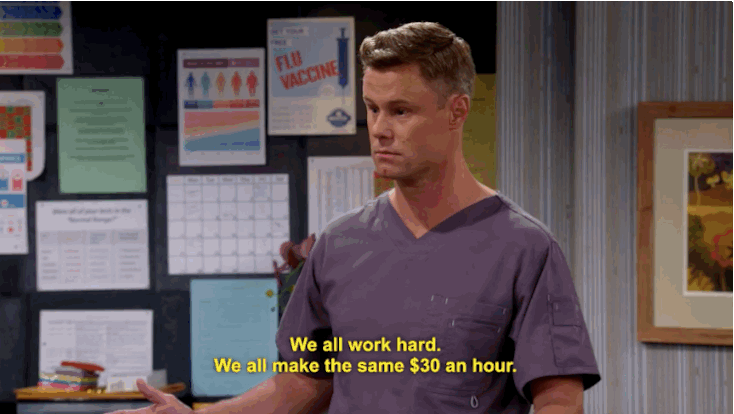 Each episode of the series focuses on one central topic, but you might not realize it at first. No spoilers, but the Alvarez family tackles things like: The gender pay gap, returning home from war, alcoholism, abusive relations, accepting religion, rejecting religion, and long-standing family traditions. And in many cases, it does so in less than 30 minutes!!
5Right now, the show is topical AF
Not to spoil one of the best episodes of the series, but Episode 5 directly deals with immigration in America. Just watch it right now — you will laugh, you will cry, you will not regret it.
6Without question, ODAAT has one of the best coming-out stories on TV
One of the long-running storylines of the series revolves around daughter Elena resisting, and then agreeing, to have a Quinceañera. If that's not enough for her, she also (accidentally) comes out to her brother, and then (in a super heartfelt scene) comes out to her mother — and her incredibly religious grandmother. The whole family has widely different reactions to this news, but above everything, they all can't stop reminding Elena that they love her, no matter who she loves. Hold on, just got something in both my eyes…
7The emotional payoff at the end of the season is hella intense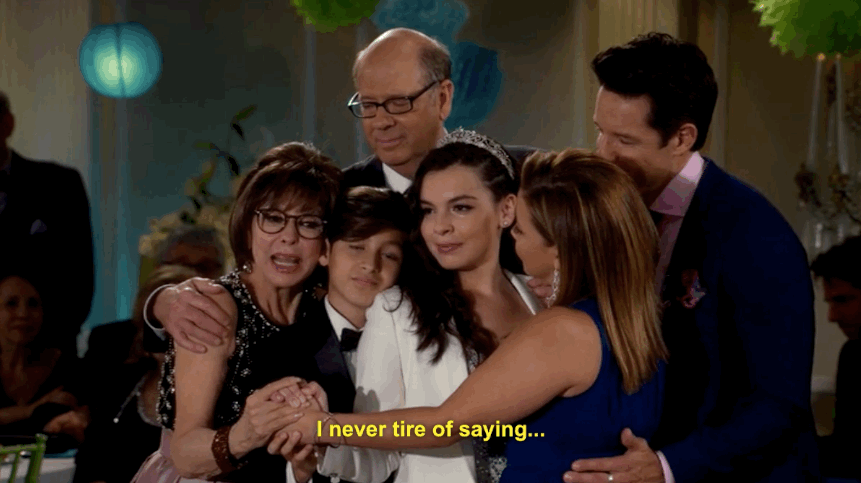 You might not realize it at first, but the whole first season is about Elena (and the family) getting ready for her Quinceañera. Every little breadcrumb we've learned about the family in the last 12 episodes comes together in Episode 13, and the final moments of the season will destroy you in the most touching way. This family has been through so much together already, and they're ready for whatever's coming next.
8Justina Machado deserves to be a STAR
This is not Justina's first TV show, since she's popped up before on Six Feet Under, ER, Private Practice, and more recently, Jane the Virgin. But, it's here on ODAAT where she really gets to flex her acting chops, and does so with flying colors. Her character is so well-rounded and developed that her struggles are your struggles, and you really understand just how hard she's working to keep her family together. It shows.
9You can watch the entire series in six and a half hours
The first season has 13 episodes, and each are roughly a half hour long. That means, from beginning to end, you can watch everything in six and a half hours. That's one night of your life dedicated to ODAAT. That's coming home on a Friday night, ordering a pizza, watching three episodes, getting the pizza at your front door, and then watching 10 more episodes as you eat pizza. How does that not sound like the dream evening??
So what are you waiting for? Binge away!