9 online shopping hacks that actually save you so much money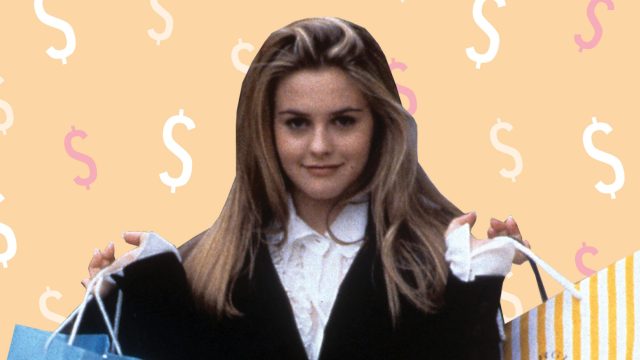 Online shopping is the way of the world. We're almost embarrassed by how much time AND money we've been spending while scrolling through the endless options of online goodies. But the upside: Our e-commerce obsession has taught us some great online shopping hacks that actually work, and now we're sharing them with you.
The internet has changed our lives in so many great ways. The convenience of ordering *literally* anything online and having it delivered to our doorsteps without having to get out of our PJs (or ever needing to interact with other humans) is such a beautiful thing. But the reality is: Adulting is hard, and we don't always have enough cash to buy all the things we need or want AND still meet our saving goals.
While we can't give you all the answers to master adulting, we can help you save some money the next time you shop online.
1Shop like it's your birthday!
An awesome way to save a little extra money on your favorite shopping sites or platforms is grabbing the "birthday freebies" they so freely give. When registering, be sure to include your correct D.O.B to score some extra birthday discounts at least once a year.
2Leave items in your shopping cart.
This one requires a little patience. We know you want to click "checkout" immediately, BUT if you leave your items in your shopping cart overnight, most retailers will shoot you an email with a special discount coupon to reel you back in. And this is what you wanted all along. Make sure you take the extra two seconds to log into your account instead of checking out as a "guest", so you won't miss the extra savings.
3Coupon codes, coupon codes, coupon codes!
Listen! This could be the most important hack on our list: The coupons are everywhere…you just have to know where to look! Try checking the social media pages of your favorite online stores, sign up for their rewards and insider programs for earlier access to flash sale discounts, or try adding an extension to your browser. We recommend the browser extension Honey, which takes the work out of couponing. The extension will automatically pull any existing discount codes to your cart.
4Beat the system.
Here's where we prove we are smarter than the machine. Some online merchants — especially flight and travel booking sites — use a sneaky strategy known as dynamic pricing. This shows different prices to different people based on their location, browsing and spending patterns, and current demand of the product. To get a less biased (often cheaper) price you should do the following:
Clear your browsing history and cookies.
Log out of your accounts (email, Google+, Facebook, etc.)
Switch to incognito mode, or better yet, take advantage of anonymous online browsing with VPNs or other programs.
5Go for online outlet stores instead.
There's a reason most people opt for outlet malls: The savings are undeniable! And the same applies online. Before you buy, check if your preferred retailer has an online outlet store. It's super easy to find out too — just punch your favorite retailer plus "outlet" or "factory" to see if they have one. We promise you won't regret it!
6Prepare for happy hour (aka happy days).
Research shows that starting your online shopping on Wednesday will bring the best deals and the largest selections. We know every thing worth having is worth waiting for, and by holding out you'll end up saving quite a bit of money when retailers roll out their sales and discount codes on Wednesdays, Thursdays, and Fridays.
7Just ask!
These days most online shopping websites have those little pop-out chat boxes asking if you need help with anything. Reach out to the customer service rep on the other end and just ask if they have any promo codes or deals available that they're able to share. A lot of the times, they have access to discounts you might not find otherwise. Be nice, and nice things (in the form of savings) will come to you.
8Open a store credit card.
If you're always shopping at the same places, you should definitely grab a store credit card. Most cards offer free shipping, a minimum of 15% off, and extra money back occasionally.
9Look for the hidden "promo" page.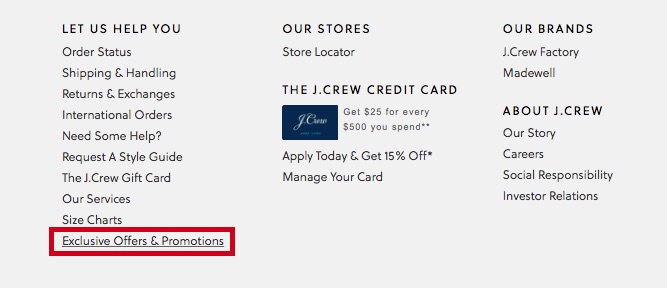 Next time you're shopping online, be sure to check for a "Exclusive Offers" or "Promotions" page. These pages will usually list additional sales, deals, and discounts that the retailer is currently offering, which can be added to the items already on sale in your cart.
Saving a little extra money is easier than you think! We hope these online shopping hacks will save you a few extra dollars the next time you hit "checkout."