9 natural hair myths that you should forget right now
As if learning to manage your natural hair isn't enough, shuffling through different myths regarding natural, afro-textured hair can be a bit overwhelming.
I believe that no two people's hair requires the same treatment, especially since our lifestyles can vary so much. Instead of trying to figure out exactly what natural hair hearsay is true or false, I've uncovered some myths that you can leave as a distant memory.
Plus, Stephanie J McLemore, a hairstylist for Carol's Daughter, spoke to HelloGiggles about these so-called natural hair myths. She even offered modern tips and tricks for styling, maintaining, and managing your natural hair. Basically, we have you covered.
She puts it best, saying, "Dear Melanin Queen, when you are styling your hair in the mirror, envision yourself adjusting your crown."
Without further adieu, here are nine natural hair myths that have been pretty much null and voided.
Natural hair is hard to manage:
Managing your natural hair can be a bit of a challenge, but it doesn't always have to be that way. According to McLemore, once you get a hang of your hair's personal needs, managing it will be a breeze. She says, "For some, there are no problems, they have it all figured out, and for others, it may take a while to get used to. However, once you have it all figured out, embracing your natural curl can be life-changing."
You have to trim your hair in order to help it grow:
https://www.instagram.com/p/BbLINdVjwTv
Trimming your hair won't actually make it grow. However, getting rid of split ends and damage that may cause your hair to break or split up, can help you retain length. You hair is constantly growing, but maintaining the length by minimizing breakage, is the best way to see growth.
You have to know your hair type in order to build a hair regimen:
https://www.instagram.com/p/BbySvLrnO2S
False. While knowing your hair type is definitely useful information, knowing your hair type will not determine your success in your hair journey. Instead, listen to your hair's needs and follow through by catering to them.
Natural hair isn't professional:
Nothing that grows naturally from your scalp should be deemed "unprofessional." Natural hair does not mean unkempt. Case closed. As McLemore puts it, "Natural hair is so versatile. Our natural hair professionals have found various ways to maintain a sophisticated crop." She adds, "Twist out, natural hair updo's, and tapered cuts are just a few styles our corporate divas are wearing *and* they are looking fierce."
Air drying is the best way to dry your hair:
https://www.instagram.com/p/BYtRvnngxIa
Yes and no, this one is tricky. While direct heat from a blow dryer can cause a lot of damage over time, air drying it has its downside as well. Natural hair that holds water for an elongated amount of time (1 hour or more) can actually weaken the proteins in your hair and make it more fragile. Try air drying your hair 70% of the way and dry it on low with a blow dryer.
Heat damage and split ends can be repaired as long as you have the right products:
https://www.instagram.com/p/BPbOa6JA8ek
Nope. Heat damage and splits ends can't be undone. Products promising to repair this type of damage will more than likely help the hair temporarily. Eventually, you'll have to cut off the damaged parts of your hair and let the rest of your hair flourish.
You have to switch out hair products because they stop working after a while:
Hair doesn't have a memory or changing taste when it comes to hair products. However, your hair's needs may change over time and will require you to use products that target its current needs.
Afro-textured hair is stronger than other hair types:
Actually, it may be the opposite. Afro-textured hair is more prone to breakage due to its ability (or lack, thereof) to retain moisture.
Protective styles are guaranteed to help your hair grow:
https://www.instagram.com/p/Bb9dvHElgMt
While protective styling can definitely be beneficial to your natural hair journey, it is not guaranteed to yield hair growth. McLemore explains, "Protective styles can help your hair grow because it is put away and left alone, but don't forget to oil your hair and scalp to keep your follicles healthy. The most important thing to remember is that tension is bad for the hair and scalp, so please have your stylist ease up on the pulling while applying braids." As with everything else, listen to what your hair needs. If you feel like your hair is being put through unnecessary stress, take the protective style out.
The most important thing to remember is that natural hair is such a beautiful thing and it's great to see so many women of color embracing their afro-textured hair.
Now that we got these myths out the way, here are some products to use for your natural hair.
For curl definition and shine, Carol's Daughter's hair milk products work wonders.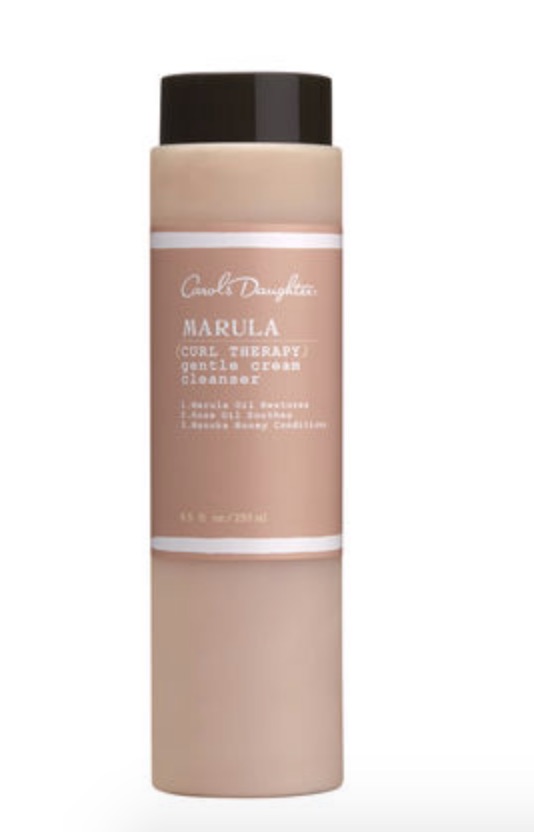 For manageability, you'll want to add this product to your stash of hair products.
For extra moisture and less breakage, try using Cantu's fan favorite conditioning cream.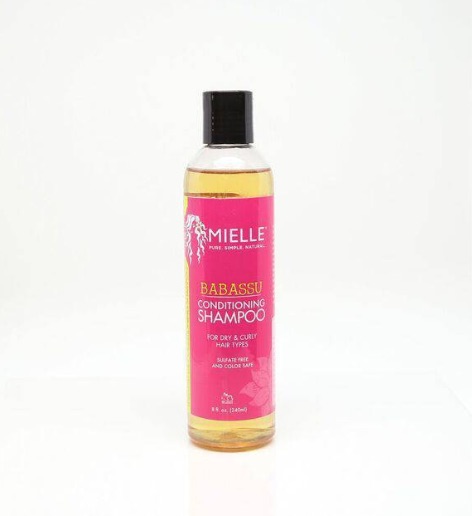 Have color-treated hair? This sulfate-free shampoo is just what the doctor ordered.
Let us know what you've discovered about your own hair during your natural hair journey.