9 celebrities we NEED to write a second memoir, because we're ready for more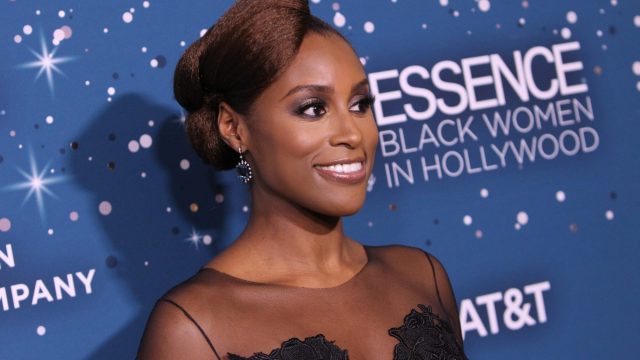 We can't get enough of celebrity memoirs. They're honest, vulnerable, and often laugh-out-loud funny. Pages and pages filled with previously untold stories about our favorite famous humans? Sign us up. These books and collections of essays grant us full access into the minds and lives of Hollywood's biggest stars, which makes us appreciate them even more. There's no denying that the memoir is having a serious moment.
More and more celebrities are writing memoirs. This year's upcoming releases include Hillary Clinton, Jeffrey Tambor, Caitlyn Jenner, and Kevin Hart, to name a few. But there are some stars that stopped after writing one, and we're having serious withdrawals. Here are the 9 celebs we hope will pen a second memoir ASAP.
1. Tina Fey
When Bossypants came out in 2011, the world cried tears of joy. Tina Fey's first and only memoir tells stories of growing up half Greek, being a totally nerdy teen, and her path to comedy domination. We'd love to read more about her post-30 Rock success.
2. Issa Rae
Issa Rae's first memoir, The Misadventures of Awkward Black Girl, was published just over two years ago, but so much has happened since then. She created, co-wrote, and starred in HBO's Insecure. She was nominated for a Golden Globe. And she's quickly become one of the most important role models in the entertainment business. That's definitely enough to fill a follow-up book of essays, we think.
3. Neil Patrick Harris
Leave it to NPH to turn even a simple memoir into something magically fantastic. Neil Patrick Harris: Choose Your Own Autobiography! is part memoir, part interactive game. While you're choosing your own adventure in the actor's life story, you'll read sweet, touching stories about his upbringing and career. It left us wanting more, and we hope he'll pen another memoir soon.
4. Miley Cyrus
You might not know it, but Miley Cyrus co-wrote a memoir in 2009, during the height of her Disney Channel days. Miles to Go is a coming-of-age book that focuses on her family, childhood in rural Tennessee, and overnight skyrocket to fame. Well, Miley's lived a thousand lives since then, and we think it's time for a second installment!
5. Phoebe Robinson
When it comes to fast-talking and dropping pop culture references, Phoebe Robinson gives Lorelai and Rory Gilmore a serious run for their money. But more than anything, she voices important truths about being a black woman in America that everybody should read. If the success of her first memoir, You Can't Touch My Hair: And Other Things I Still Have to Explain, is any indication, she'll be writing another honest, hilarious collection of essays again soon.
6. Aziz Ansari
Okay, Modern Romance isn't exactly a memoir. (All the more reason why Aziz Ansari should write one!) It's more of an exploration of modern-day dating. But it does include some super personal anecdotes and stories from his own experiences. We love the honest, funny voice Aziz brings to Modern Romance, Master of None, and his standup comedy, and we'd love to read more on the page.
7. Anna Kendrick
We thought we knew everything about Anna Kendrick: She's an adorably awkward and hilarious singer, actress, and Twitter comedian. But when we read Scrappy Little Nobody, we learned a LOT about her, and realized she's kept a shocking amount of her personal life private. Even though Scrappy Little Nobody was released just six months ago, we're already ready for her to write more. Her first memoir covered her childhood and career, so there's plenty of room for funny musings and essays in the next.
8. Amy Poehler
The bulk of Yes Please focuses on Amy Poehler's professional life. We loved reading about her early days doing improv comedy, her time at Saturday Night Live and Parks and Recreation, and her stellar career advice. But overall, she played her cards pretty close to her chest. We totally respect her privacy, but if she'll have us, we'd love a second memoir to really go there.
9. Trevor Noah
Simply put, Born a Crime is stunning. Trevor Noah dives into great detail about his childhood in South Africa during apartheid, the unique challenges of growing up mixed race, and his strong bond with his mother. He put his entire life and heart into this insightful memoir, and we aren't sure what would come next. But we're hopeful that something will, because it seems like Trevor always has a new story to tell.