9 essential and delicious brunch recipes that will save you ALL the money
As annoyingly popular as the whole concept of brunch has become these days, you can't deny it's one of the best things ever invented. A solid brunch can cure pretty much any ailment, from a broken heart to a head cold. It's even better when you can share the experience with your friends. The only thing about brunch is that it can be outrageously expensive. That's what happens when something becomes wildly popular. We're talking, like, $20 for a plate of blueberry waffles. Yeah, that sucks a little bit of the joy out of the whole experience.
That's what trusty food blogs are for. There are so many websites out there these days that give you instructions on how to make award-worthy brunches, whether it's an egg scramble, a French toast dish, or a dynamite muffin. All you need are a few extra ingredients from the shop and a few extra minutes on a weekend morning to make it happen. Don't forget to invite your friends over too, and have them bring the bloody mary mix.
Here are nine brunch recipes that will save you all kinds of money. 
1. Bacon Cheddar Corn Muffins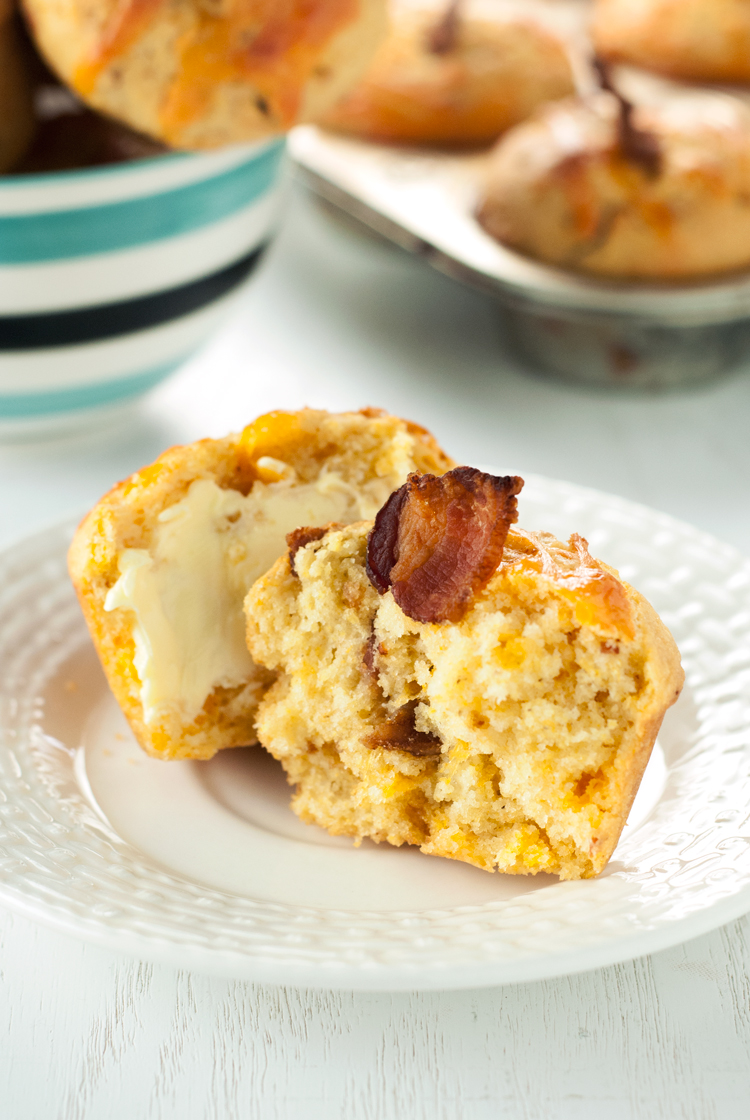 You probably have the majority of the ingredients sitting patiently in your pantry, like flour, butter, cheese, and eggs. Grab a few extras such as bacon and buttermilk, and you're ready to make these incredible Bacon Cheddar Corn Muffins, courtesy of A Simple Pantry. They're super easy to whip up, and even easier to dole out to your friends. Don't forget to spread some fresh butter on it while it's still warm!
2. Bourbon Banana and Walnut French Toast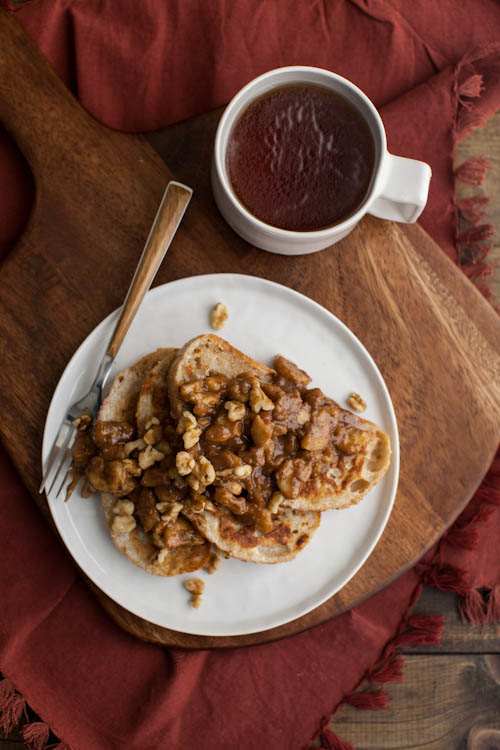 Just looking at that makes us want to cry. Can you think of anything better than a sweet, crunchy, decadent plate of French toast on a cozy Sunday morning? One that doesn't break the bank? Look no further, because Naturally Ella has got you covered with this amazing recipe. The only special ingredient you'll need is some bourbon, but the rest might already be living in your kitchen. It takes no more than several minutes to put together.
3. Baked Eggs With Spinach and Mushroom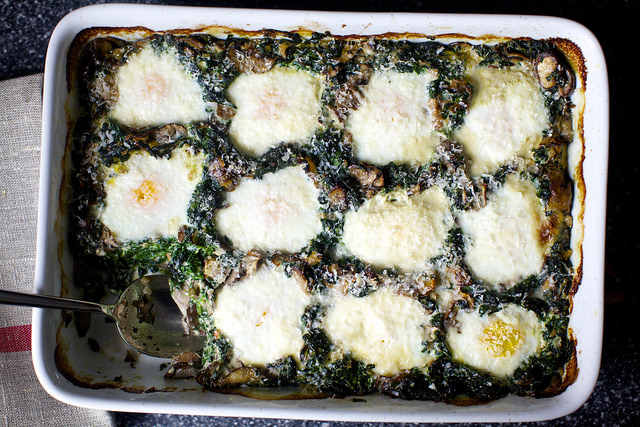 Here's a vegetarian brunch dish that is bound to make everyone forget about meat. It's as rich as it is healthy (so many veggies!) and cheap. The best part is that it's a one-pan wonder, so the clean up is minimal and it's a cinch to make. If you don't have any nutmeg, don't worry about spending extra bucks on it at the supermarket. It's an optional addition — and we have a feeling it's just as tasty without it. Head over to Smitten Kitchen for the recipe.
4. Roasted Red Pepper and Feta Frittata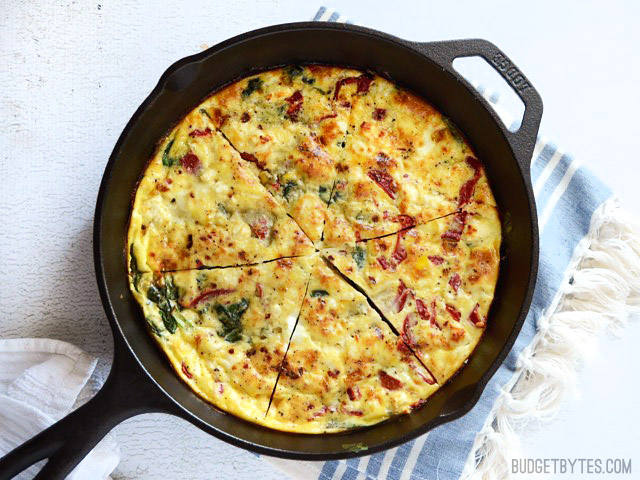 Get ready to be wowed. This whole recipe costs only $5.75 to make, which comes out to $1.44 a serving. Think of all the extra shopping you can do this weekend! Budget Bytes has given the world this amazing recipe, and it's made with the simplest of ingredients. You could even pack the leftovers for lunch (that is, if there's any left).
5. Curried Chickpea Salad Sliders
Homemade brunch just a little fancier. These adorable sliders from Love and Lemons have some huge flavors packed in there. Plus, they're super healthy and are made with budget-friendly ingredients (canned chickpeas sometimes only cost a buck!). There's not even any cooking time with this recipe. Just toss it all together and it's ready to go. If you have the patience, wait for the mixture to chill in the fridge, but it's not a necessity.
6. Blueberry Banana Baked Oatmeal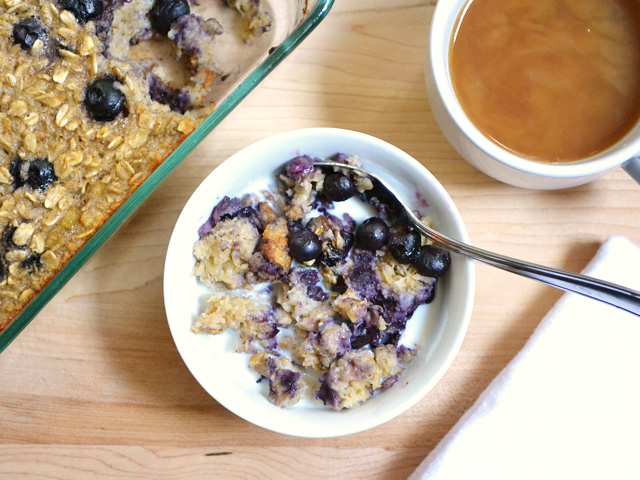 Here's another huge brunch hit from Budget Bytes, which costs just over $4 to make in total. I have a feeling you've got all the ingredients in your kitchen already, and if you're not a dairy milk drinker, just substitute in whatever milk you love best (we have a feeling a creamy almond milk would be delicious!).
7. Strawberries and Cream Biscuits
You only need seven ingredients to make this wonder happen, and the total cost for the whole batch will be a fraction of what you would pay if you went to order just one of these at your local bakery. Since it's summer, it shouldn't be hard to get your hands on high-quality, yet fairly priced strawberries. Visit your local farmer's market and see what you can come up with. Of course, if you can't find strawberries, improvise with any other fresh berries you can find. Visit Smitten Kitchen for the easy recipe.
8. Apple Pancakes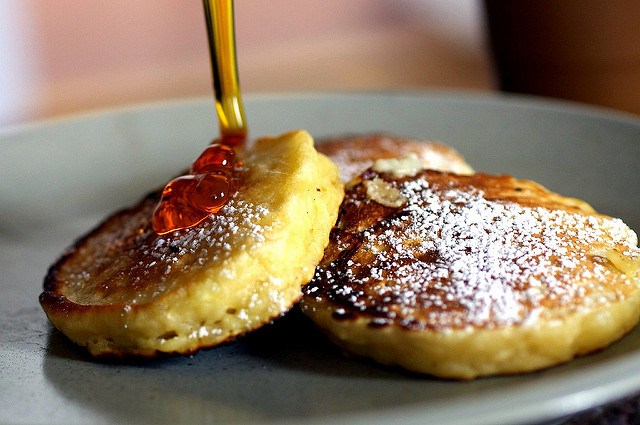 Smitten Kitchen gives you an upgrade to one of your favorite brunch dishes. Meet apple pancakes. All the normal ingredients of your classic pancakes, only with a few apples tossed in for good measure. There's no way you'll break the bank with this one — and there's no way you won't be stoked you took the time to make them.
9. Cranberry Oat Quick Bread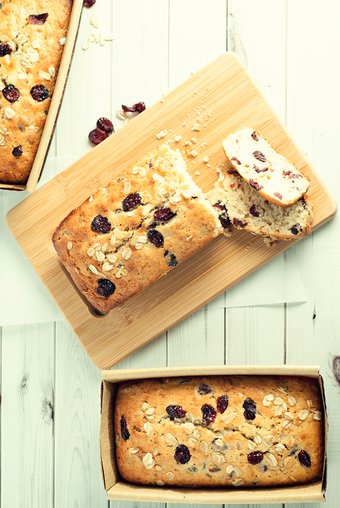 Nothing with the word "Quick" in the title is going to cause you grief. This brekkie bread from A Simple Pantry only takes half an hour to make, and look how flaky and impossibly tasty it seems. You won't need any crazy ingredients from this one. Plus, I'm sure it pairs very well with just about any kind of buttery spread you've got lying around. Oh, and jam, too.