9 Best Spotify Playlists You Need to Listen to Right Now
From a steady stream of new and viral music to beats for sleeping or focusing, these playlists are worth a listen.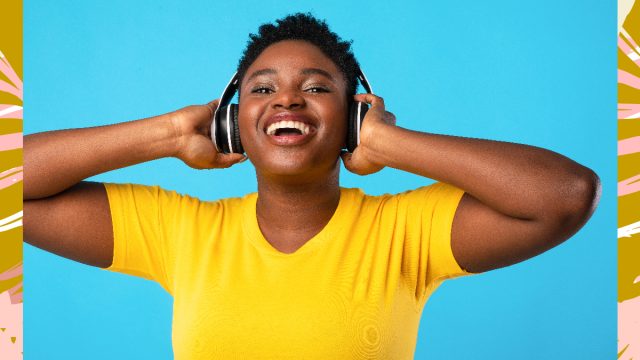 You've probably been listening to your Spotify Wrapped playlist ever since it came out a few weeks ago, considering it's a personalized greatest hits playlist made up of all the music you couldn't stop listening to over the past year.
It likely includes those new albums that everyone seemed to love — we're looking at you Renaissance and Midnights — and the throwback gem you only play on repeat in the shower because you'd be embarrassed to play it anywhere else. But, when you're done listening to those songs yet again, you'll probably want to finally venture elsewhere.
In that case, we've got you covered. Spotify is still the largest streamer out there with no shortage of playlists to discover. The following nine stand out as really worth listening to right now. Combined, they provide a steady stream of new and viral music across the globe, beats for sleep and focus, and of course, throwbacks that never go out of style.
RELATED: The Ultimate Holiday Playlist Every Millennial Will Love
If we could only take one musical genre to a desert island, it would be R&B. It's what you play when you're head over heels in love, and when you're enduring the worst heartbreak of your life. It's the background music that won't overpower conversations at the dinner table, and the music you want to soundtrack your most intimate bedroom moments.
This playlist will keep you up to date on the latest and greatest R&B artists, like Sza, whose new album SOS is sitting comfortably atop the Billboard charts.
Ever had someone send you a random song and say they heard it while browsing someone's Instagram story or watching a TV show? Have no idea who sings the song? Fear not: the Viral 50 playlist is a roundup of the tunes that probably wouldn't go together if they all weren't viral for one reason or another.
For example, the USA version of this playlist includes "Goo Goo Muck" by The Cramps, or that song Jenna Ortega dances to in Wednesday.
If you're someone who always needs to be in the know, bookmark this frequently updated playlist. Every week, you'll find new songs from artists across a range of genres.
This week, the top of the list belongs to The Weeknd, headliner for the soundtrack to Avatar: The Way of Water. There's also the unexpected but completely infectious Cardi B. on a remix to Rosalia's "Despecha." What better way to kick off the weekend than this blaring through your headphones?
Though the science is still out on binaural beats's ability to relieve anxiety or promote focus, studies show (so far) that there may be some benefit. In simpler terms, binaural beats are a combo of different tones, one in each ear, that play at different frequencies but trick the brain into thinking you're hearing one tone that represents the difference between the two.
This auditory illusion is a sort of meditation for many, making it a go-to playlist for sleep.
If you get tired of listening to your own playlists and want one created by another living, breathing human as opposed to an algorithm, get familiar with the "Taste" series.
Here, you'll discover the favorite songs of your favorite celebs, and probably add a few to your own playlist. Right now, we're obsessed with Ziwe's Taste, which could double as a house party soundtrack with upbeat tunes from Doja Cat, Kelis, and Drake.
With each year, the K-Pop genre expands its global footprint and dominates the music news cycle. This year alone saw the comeback of Blackpink, the break of BTS, and the reunion of 2NE1 at Coachella.
Whether you're new to K-Pop fandom or a seasoned member of the BTS Army, this playlist will keep you in the know and on your dancing feet.
According to Spotify, there was a 660% spike in user-generated "Coastal Grandmother" playlists this past spring. The aesthetic obsession that took over TikTok quickly made its way to our headphones with songs that will immediately take you back to a seaside getaway, or the last Nancy Meyers movie you watched.
Think Diane Keaton in all white crying over Jack Nicholson in Something's Gotta Give.
Spotify also notes that nostalgia is a mainstay audio trend, with Eminem, Kate Bush, and The Beatles dominating many playlists. For millennials specifically, it isn't a throwback party if the songs don't take us back to the heyday of TRL, when fans would wait in droves to meet their favorite artists in New York City's Time Square.
Here's a playlist that perfectly encapsulates that unforgettable era, with dozens of hits across many genres, though understandably dominated by certain pop artists like Destiny's Child and Britney Spears.
RELATED: Britney Spears Predictions for 2023: New Calm, New Music?
Working in silence is so 2021. Nowadays, the secret weapon for getting stuff done or unwinding at the end of a long day is instrumental beats that are chill enough to keep you focused on the task, but not so chill that you will fall asleep.
Consider this playlist the background music of your day-to-day life.