This 85-year-old woman was the perfect flower girl for her best friend's wedding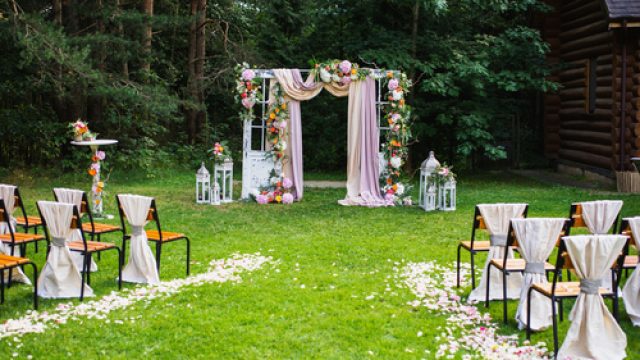 We're convinced that age is clearly just a number and friendships can bloom at any given time, even in the most random places.
And that's exactly what happened when 85-year-old Dee Cooper and best friend Theresa Whitehead from Delaware met at a local band performance nearly decades ago, CBS Philly reported. And today, they are the definition of #bestiegoals, with 85-year-old Dee as the flower girl at Theresa's wedding.
"We met when we were visiting my brother's band and her nephew was playing as well… And I met Dee and I was like, 'oh my gosh.' I fell in love with her the second I met her," Whitehead told CBS Philly.
At the time, Cooper was 48 and Whitehead was 14, according to CBS News.  The two women instantly grew fond of each other and knew they would be besties for the long run — regardless of their age difference or what anyone thought of their friendship.
They continued to celebrate their unique friendship and bond of sisterhood as they embarked on yard sale adventures and sleepovers. What they have is truly beautiful as captured in this heartwarming video interview by CBS Philly.
When Whitehead started planning her November wedding, Cooper immediately came to mind as the perfect flower girl for her Big Day. She knew she had to ask her.
"I met this amazing person that I want to spend the rest of my life with and my next thought was, 'Dee has to be our flower girl,'" Whitehead told CBS Philly.  Cooper happily agreed as she walked down the aisle, waving and throwing flower petals for her bestie's '80s themed wedding.
One of Cooper's fears was the possibility of not being able to make it down the aisle as a flower girl, as she recently turned 85 on November 28th, she told CBS Philly.
These inseparable ladies have shown the world how awesome and refreshing it is to be friends with someone who is much younger or older than you. Age should never be a factor.
"Well, let's put it this way, I'm so much more comfortable around young people than old people," Cooper told CBS Philly.
This isn't the first time the concept of flower girl has taken a new spin — remember the adorable story of another octogenarian — Stanley aka the "flower grandpa," who took on flower girl duties at his granddaughter's wedding.