Why is this $800 hoodie such a big deal?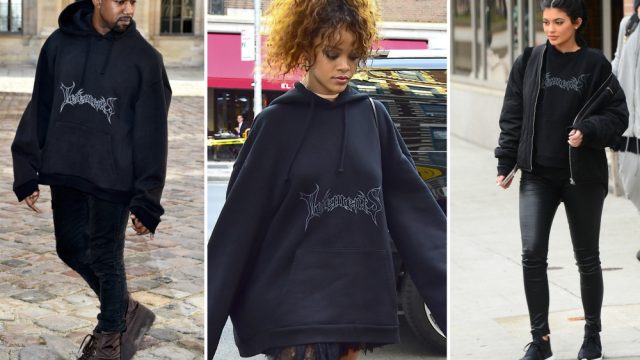 If you haven't heard of the fashion label Vetements yet, there's a chance you've seen it around. Since making their debut two years ago, the French brand has become a celebrity favorite, with one particular garment making the rounds — an $800 sweatshirt.
In the past year, Kanye West and Rihanna have both been photographed in an identical Vetements black sweatshirt more than once, with West's sister-in-law, Kylie Jenner, recently wearing the same one. The brand's popularity has continued to trickle down to other celebs. The New York Post points out Selena Gomez was seen wearing a red Vetements hoodie with matching track pants. The total cost of that extremely casual outfit? $1400.
But what makes the sweatshirt so special? Patricia Manfield, a blogger from Italy, waxed philosophical on the fast and furious popularity of the garment. "I love the comfy fit, the cut and the details on the hoodie," she told The Post. Sounds simple enough.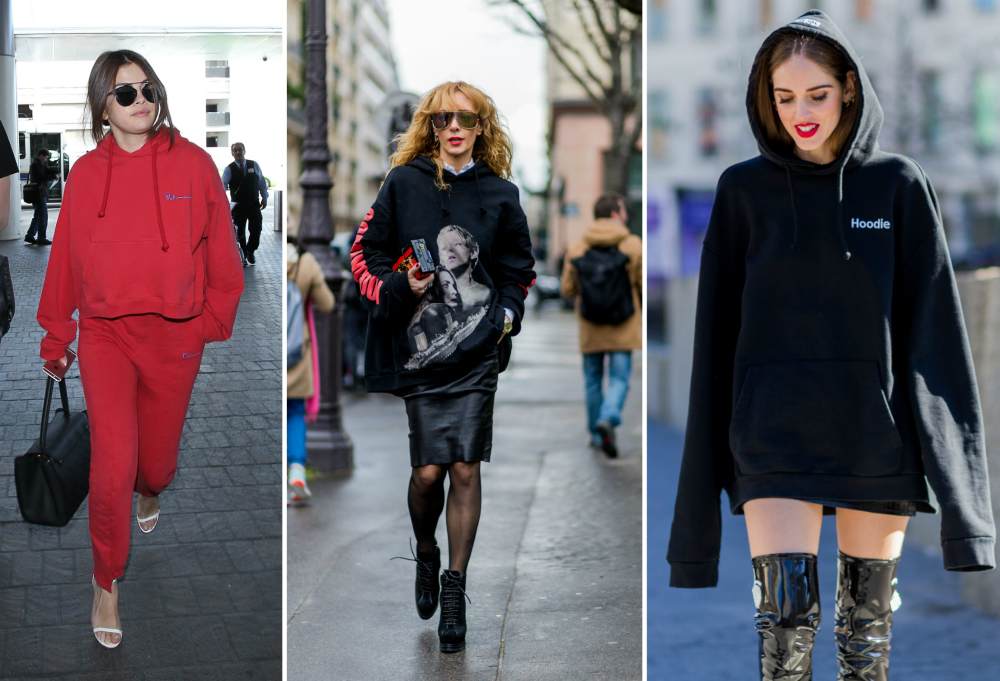 Many of the styles pay a tongue-in-cheek homage to other companies and pop culture icons. The brand ripped the logo of skateboard company Thrasher for another one of their sweatshirts. A yellow t-shirt depicting international shipping company, DHL, currently goes for $330. And one of their most popular designs is a sweatshirt bearing the images of Kate Winslet and Leonardo DiCaprio from Titanic — it sold out after Leo's big Oscar win. When it comes down to it, these are all things you can probably find at a swapmeet or a county fair.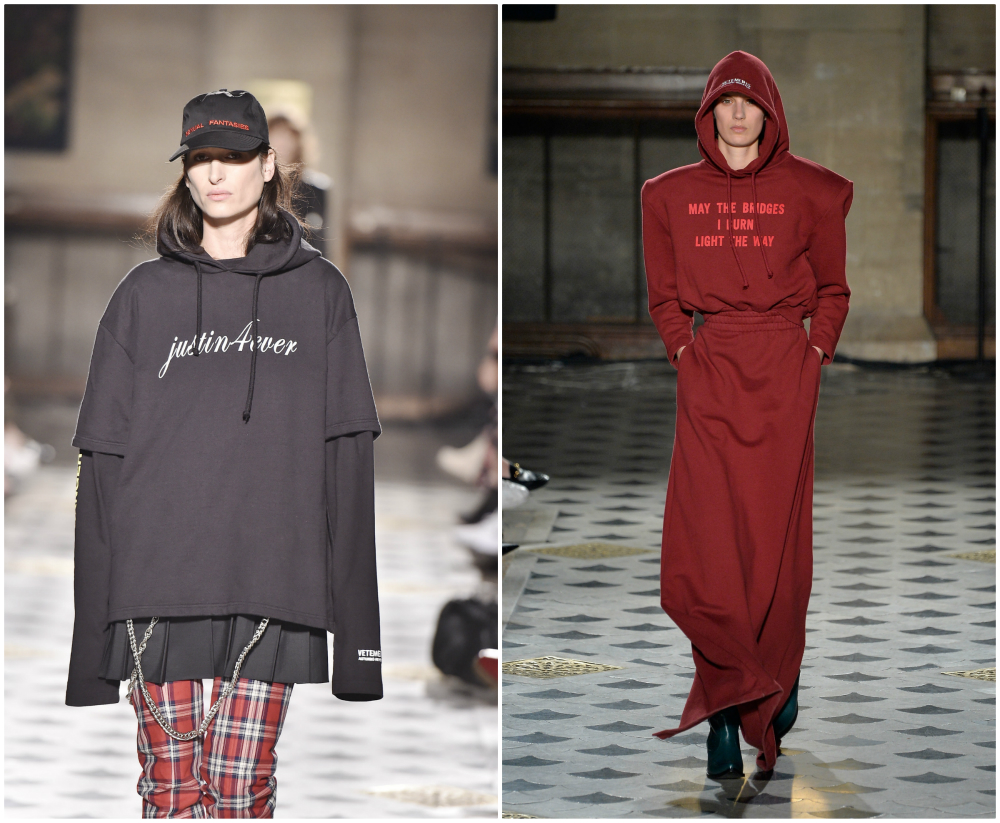 Vetements's most recent runway show featured designs emblazoned with quotes from Party Down, Interview with a Vampire and Beverly Hills, 90210. Anyone remember Dylan McKay's famous line: "May the bridges I burn light the way"? You can get also get a "Justin4Ever" shirt to display your Bieber fandom.  
But $800? PLEASE. For those of us who don't want to spend our rent money on a sweatshirt, we'll happily stick to getting our hoodies from Target.