This 8-year-old boy was asked to leave the Cub Scouts for being transgender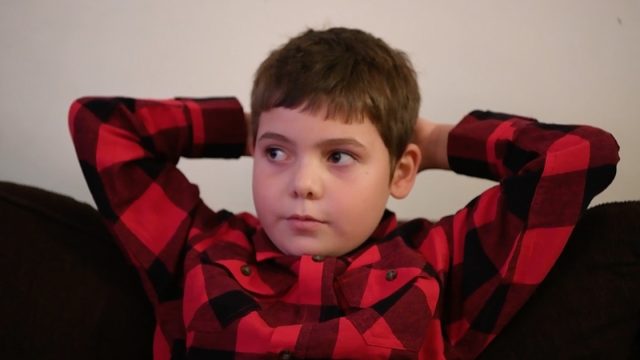 After just over a month of being a member, an eight-year-old in New Jersey boy was kicked out of the Cub Scouts for being transgender.
Joe Maldonado was excited to sign up for the Cub Scouts, and according to NorthJersey.com his parents claimed that his status as transgender had not been a secret for the month that he had been in Cub Scout Pack 87 in Secaucus.
"Not one of the kids said, 'You don't belong here,'" Joe's mom, Kristie Maldonado, said.
Despite this, she explained, some parents complained, despite the fact that joe had been living as a boy for over a year and was accepted as such at school. He was therefore asked to leave the Pack.
"It made me mad, Joe, said. "I had a sad face, but I wasn't crying. I'm way more angry than sad. My identity is a boy. If I was them, I would let every person in the world go in. It's right to do.
While Joe was assigned a female at birth, the eight-year-old self-identifies as a boy and has been living as such for over a year. Regardless, a Scouting official called his mom to tell him that he was no longer welcome in the boy Pack because he had been born a girl.
The move comes after a string of controversies involving The Boy Scouts of America. The organization was highly criticized for his discriminatory and homophobic policies regarding gay members and leaders, something that was overturned last year.
In spite of this, however, a spokesperson for the BSA, Effie Delimarkos, said that it views transgender children as a separate issue.
"No youth may be removed from any of our programs on the basis of his or her sexual orientation," she said, before adding: "Gender identity isn't related to sexual orientation."
Delimarkos also said that Boy Scouts and Cubs were for boys aged between 7-10 and that "the classification on the participant's birth certificate" would be examined to "confirm legal status."
Delimarkos did note that transgender children are able to join any of the organization's coeducational programs.
https://www.youtube.com/watch?v=u7Nan61hMEM?feature=oembed
As Teen Vogue pointed out, however, the Scouts seem to be confusing the concept of gender and sex. While sexual identity and gender identity have nothing to do with each other, assigned sex at birth and gender are very different things. Thus while a birth certificate might state your assigned sex (in Joe's case being a girl), the way that a person identifies is what matters.
According to Justin Wilson, the executive director of Scouts for Equality, it's thought that this is the first time the Boy Scouts of America has ejected a member before for being transgender. This comes alongside the fact that the orginization told the Associated Press only this year that it had no plans to allow transgender children into it's boys only groups.
Comparatively, the Girl Scouts organization, which is not affiliated with the Boy Scouts, do accept transgender members and have been doing so for many years.
For Joe, however, he's just disappointed he can't be a member of the Cubs anymore. Yet, he won't return without an apology.
"How dare they judge me?" he said. "I don't have to explain it. It's the way I'm born."
Too right.