This girls' soccer team cut their hair to support a member who was banned for "looking like a boy"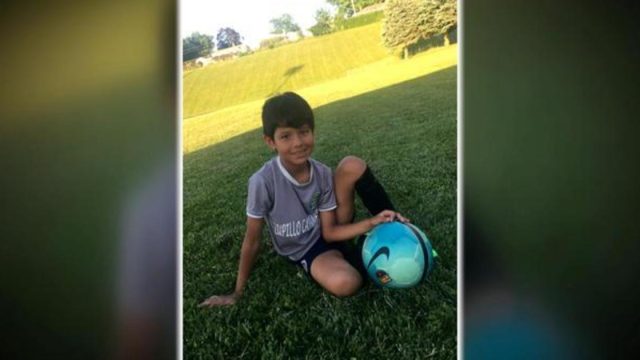 All teams should aspire to provide the same amount of support to their players that the Omaha Azzuri Cachorros do. In a true act of sisterhood, the Nebraska girls' soccer team cut their hair in solidarity with one of their athletes after an official disqualified her from participating in a tournament because he thought she was a boy, because of her short hair.
Not only was Mili Hernandez disqualified, her entire soccer team was too. Although the tournament director Lanyard Burgett told ESPN that the soccer team was disqualified for other reasons, the fact still remains: Girls can have short hair.
Short hair, why do you care?
8-year-old Mili told WOWT News that having short hair was her personal decision. This makes total sense. It's her hair and she can wear it however she wants. She is also an active person who probably doesn't want to continually wipe sweaty hair out of her face while she plays soccer. Also, she likes it short.
"When my hair starts to grow, I put it short because I've always had short hair," she said. "I didn't like my hair long."
There are tons of women with short hair for the same reason. They simply prefer it. Unfortunately, Mili found herself in the position of defending her gender. Although it's always unreasonable to ask someone to defend the way they perform their gender, it seems especially harsh to do so to an 8-year-old.
"Just because I look like a boy doesn't mean I am a boy," Mili said. "They don't have a reason to kick the whole club out."
https://www.youtube.com/watch?v=LTmCLJee8cg?feature=oembed
In an act of true girl power, Mili's whole team cut their hair to show solidarity with their friend.
Together, they show that the length of a girl's hair doesn't make her any more or less of a girl. Short hair, no one but you should care!
Since then, Mili's story has gone viral and received the support of pro soccer players such as Lydia Williams.
Retired pro Abby Wambach also shared her support for the girl and her team.
We can't wait for Mili and her hair (no matter how she chooses to wear it) to get back on the field and kick butt like only a girl can.