Here are 8 practical tips every bride should know on their big day, according to Rachel Zoe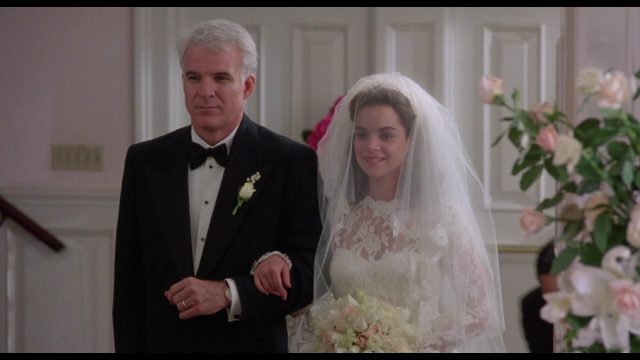 While there's arguably nothing more exciting than committing to your one and only in the form of a giant party with all your friends and loved ones, it's easy to get caught up in the stress of organizing the wedding…because there are so many pieces of the puzzle that have to fall into place. For Cosmopolitan.com, mega-famous stylist Rachel Zoe shares 8 things every bride should know in order for everything to run smoothly on the big day, and we're taking notes!
The first one is something we try to remember always, because you don't want that blood sugar to get low on your wedding day (or ever):
"Make sure to carry a snack."
"Definitely keep a little snack in your bag, along with gum and mints," Zoe suggests. "You're going to be talking to 700 people that night, and you're not going to eat for many, many, many hours."
via giphy"Save the champagne for the reception" is also very solid advice…because you're going to be partying for hours, and starting too early can lead to later disaster.  Zoe shares how she's seen many brides faint, and yup, we don't want that happening!
Now this one is essential: "Road test your wedding dress."
i.e. make sure you've tried your dress on more than once to make sure it fits and feels comfortable, and that you can walk in it! There's nothing worse than feeling uncomfortable in an outfit that you have to wear for hours and be photographed in over and over.
via giphyNow, remember: "The same thing goes for your shoes." TRY THEM! WEAR THEM, WALK IN THEM!
And this leads onto the next golden rule of thumb: "Bring a comfy pair of shoes you can change into after the ceremony and the pictures." This could be easy to forget amongst all the excitement and activity…but don't!
via giphyShe also noted that, "Every bride needs a veil, or a tiara" — or just something special and unique that makes you feel like it's definitely your wedding day. In our minds, this can be flexible. The point is really that every bride deserves something special or different to their normal everyday wear, and that could be as simple as a flower on your lapel or a nice headband. It doesn't have to be a full-on tiara if that's not how you roll!
via giphyThe last two kinda go hand in hand: "Set some time aside for reflection" and "Remember to enjoy yourself!" Because Zoe recognizes that brides can get stressed (and that's totally normal), but it's important to take it slow and savor the experience. Plus wedding stories are the best, so you gotta remember the details to recall later on!
These tips might seem like a lot to remember, but they're all pretty simple and many apply to stuff we already try to do, like wearing comfy shoes and not going too hard on the liquor at non-ideal times.
Thanks for sharing, Rachel!