"Big Bang Theory's" Kaley Cuoco reunited with her castmates from this nostalgic show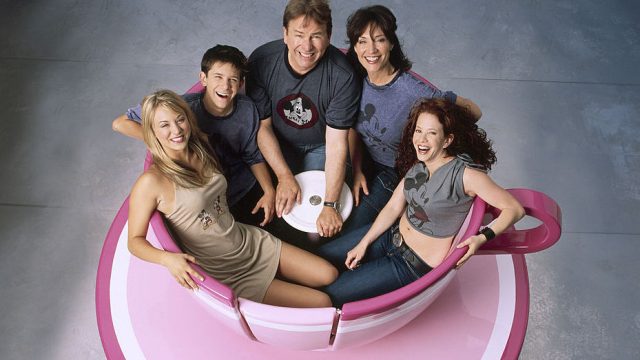 It's always incredible when old cast members get together — especially when it's from a show like 8 Simple Rules. The show debuted back in 2002 (under the title 8 Simple Rules For Dating My Teenage Daughter) and was quite the success for actresses like Katey Sagal and Kaley Cuoco.
The reunion photo, shared by Cuoco, includes her and Sagal with castmates Amy Davidson and Martin Spanjers — two other key members of the fictional Hennessy family. 
The cute baby? That's Davidson's son Lennox.
Even sweeter, Cuoco included a little tribute to John Ritter, who tragically passed while filming the show's second season. Ritter ended up receiving a posthumous Emmy nomination for his work on the show, and the episode which addresses his death remains to be one of television's most emotional moments.
"Someone is smiling down on us!" Cuoco puts in parenthesis. Without a doubt, Ritter would be so happy that his castmates have stayed so close. 
Adorably enough, Sagal is still playing Cuoco's mom today. While 8 Simple Rules aired on ABC for three seasons, ending in 2005, the two have reunited on The Big Bang Theory as a mother/daughter pair!
It's hard to believe that it's been over a decade since the Hennessy family graced our television screens – but we're sincerely hoping that plenty more reunions occur in the not-so-distant future!