8 recipes you can make for you and your boo when it's just you two on Thanksgiving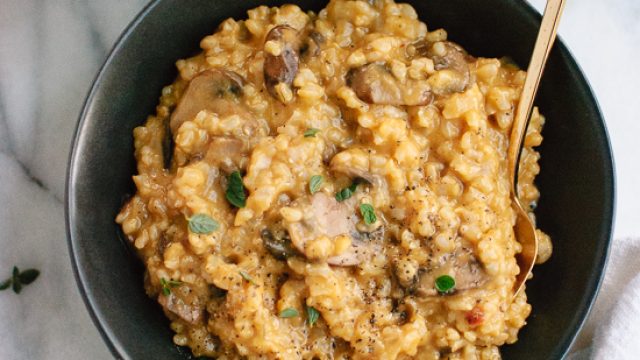 As fun as a big, classic Thanksgiving with family and friends can be, an intimate holiday with you and your S.O. can sometimes be the finest scenario of all. You don't have to deal with all the zany relatives who keep asking you when you're going to get married. You don't have to worry about bringing the right gifts to your host. And you definitely don't need to fight the anxiety that comes with the holiday traffic while traveling. Snuggling up by the fire with your sweetheart on Thanksgiving is starting to sound like the best choice, isn't it?
If you're skeptical about the idea, keep in mind that just because it's a party of two doesn't mean it has to be boring. You can create your own traditions and come up with your own unique Thanksgiving menu. Oh, and you can stay in your pajamas all day long. And when it comes to cooking your special Thanksgiving meal, you and your partner can choose to be as elaborate or as simple as you'd like, depending on your mood. Most importantly, though, you want to choose dishes that leave you with an easy clean-up process. That way, you've got plenty of time to snuggle and watch some quality holiday movies together.
Here are eight recipes to make when it's just you and your SO on Thanksgiving.
1. Easy Brown Rice Risotto With Mushrooms and Fresh Oregano
This one pot wonder risotto from Cookie and Kate is the perfect thing for you and bae to make together. All it takes is some collective chopping, then you just throw everything into a pot and let it simmer its way to heaven. The best part is all the leftovers can be plopped neatly into containers, and suddenly you two have meals to last you all weekend.
2. Caramelized Onion, Apples & Goat Cheese Pizza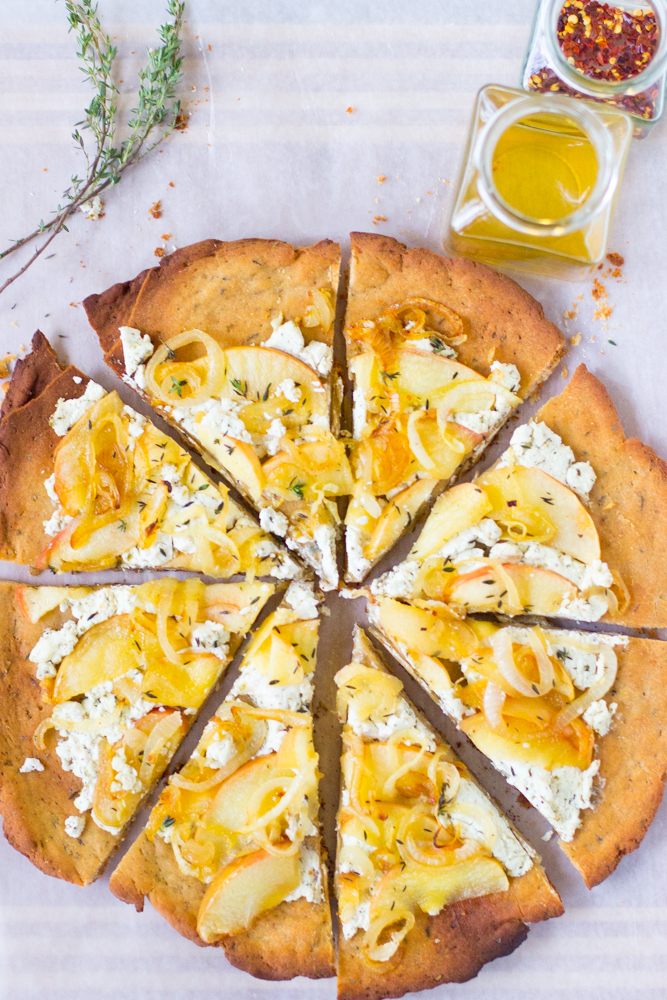 Here are all the best fall flavors combined in one yummy pizza. You might be wondering, Pizza for Thanksgiving dinner?! Remember: you and your S.O. get to make the rules, and who says you can't have pizza instead of turkey? Nobody, that's who. This clever pizza from Jessica In the Kitchen is the perfect size for two lovers to share by the fire with a bottle of wine. Oh, and we forgot to mention: there's a honey drizzle on the top.
3. Butternut Squash Stuffed Shells With Cream Sauce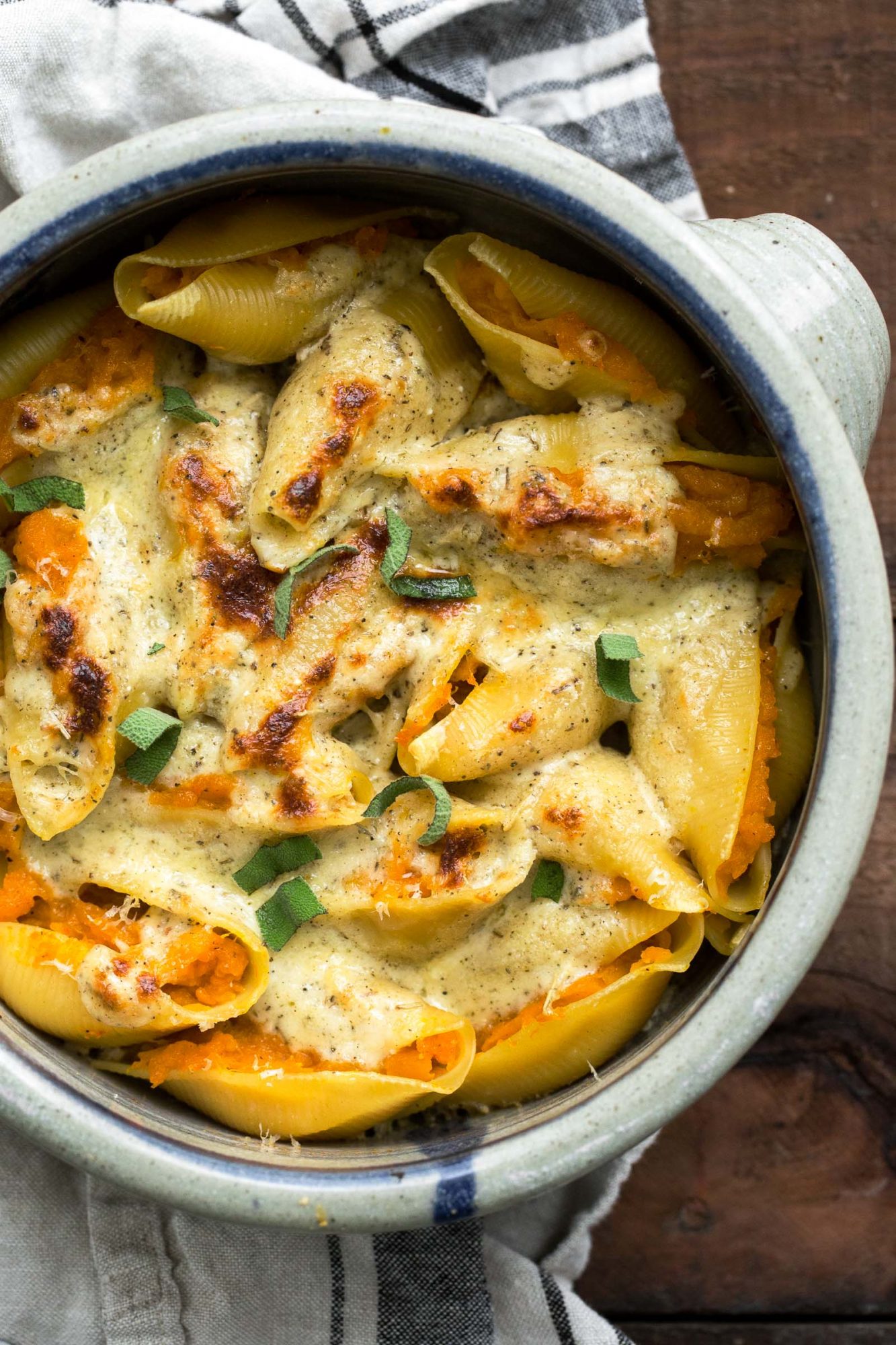 Pasta is a warming, nurturing food to have for Thanksgiving dinner, and this cheesy pasta dish from Naturally Ella is ridiculously easy to cut in half, which makes it the ideal dish for two. Pretty much everything can be made ahead of time, so if you want to get all the prep done beforehand, you'll have plenty of time to just enjoy each other's company as it cooks away.
4. Rosemary Parmesan Sweet Potato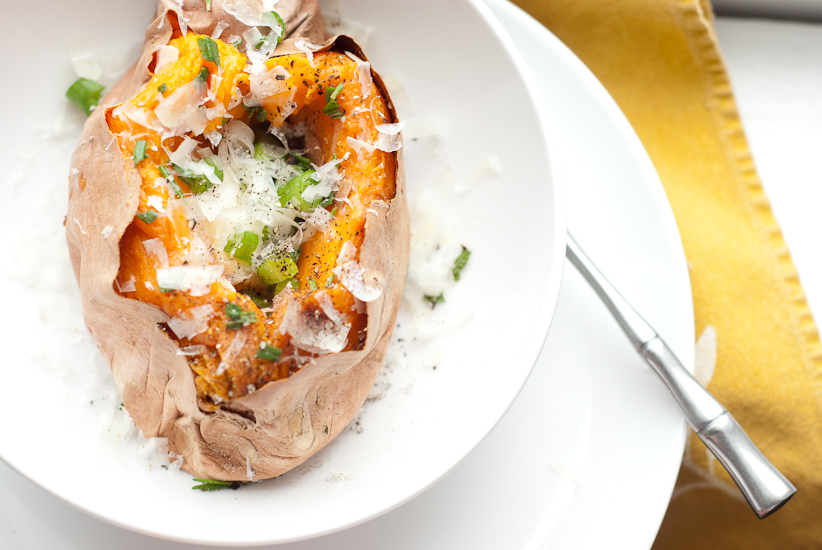 All you need is two sweet potatoes and four simple toppings: parmesan cheese, butter, green onions, and rosemary. Cookie and Kate brings you a simple sweet potato recipe that doubles as the best Thanksgiving side dish at a table for two. It goes well with pretty much anything fall-flavored, and the clean-up time is next to nothing.
5. Pumpkin Pie Parfaits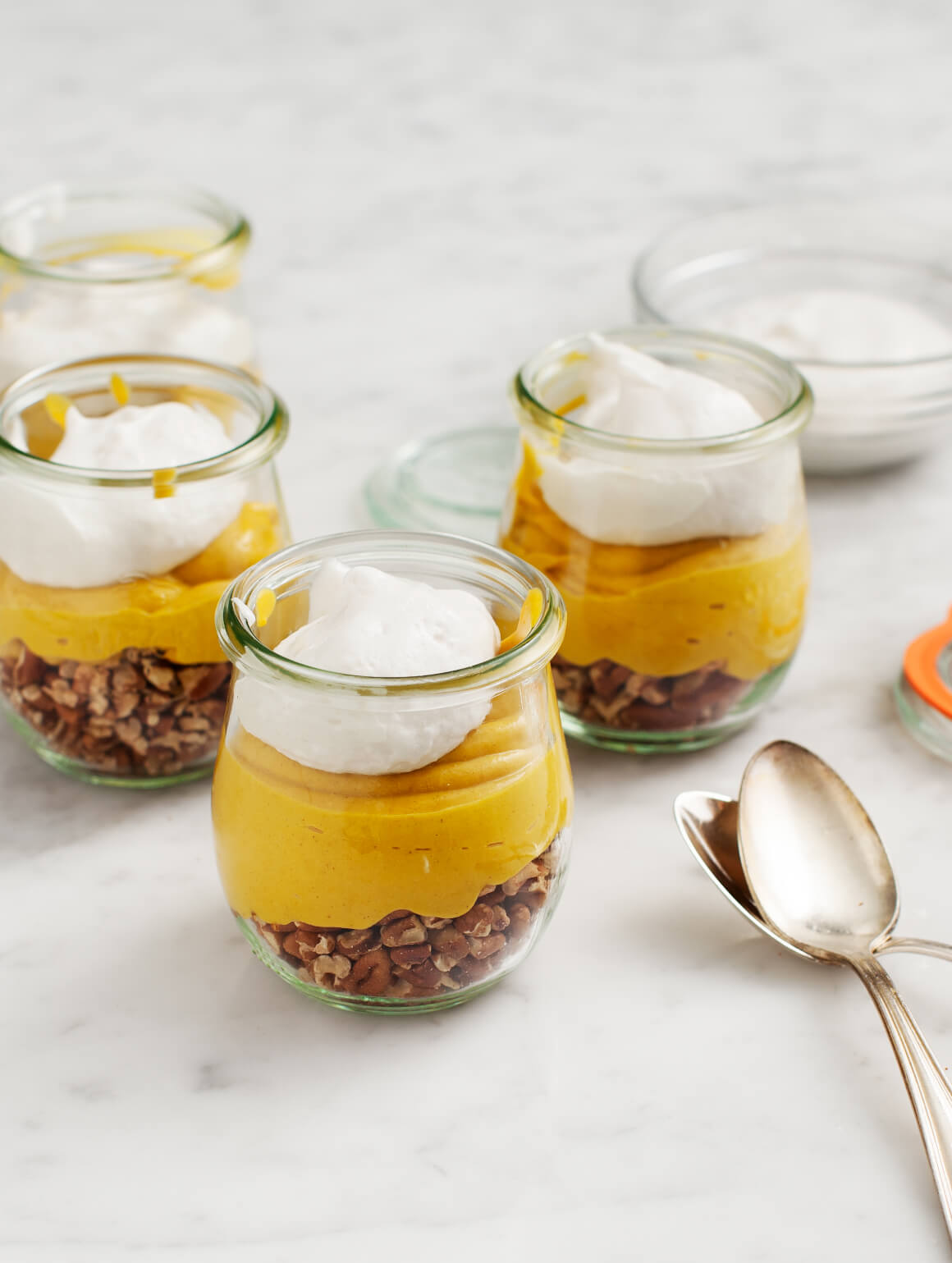 Do you love pumpkin pie but don't feel like putting in all the effort to make a big pie for just the two of you? Love and Lemons as the solution for you with these oh-so-cute vegan pumpkin parfaits. Just half the recipe, and you've each got your own gourmet personal dessert. (Or, you know, make all four and have two each.)
6. Cornish Game Hen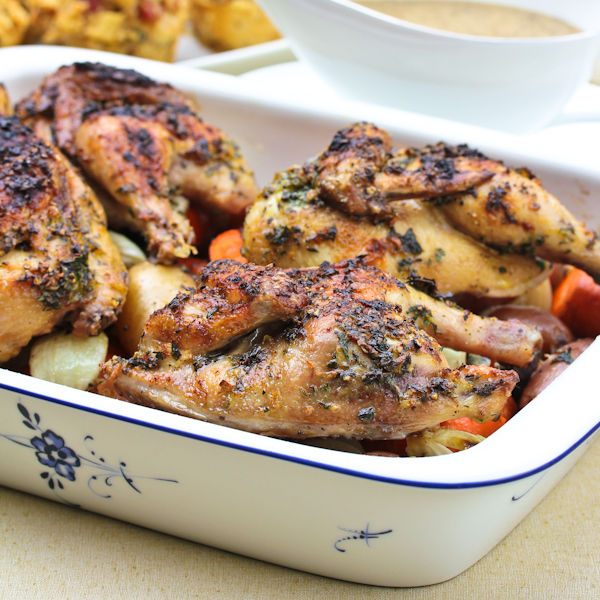 When a massive turkey is too much food for two individuals, allow this cornish game hen recipe from A Spicy Perspective save the day. Pick up one or two of these little guys from the shop and it'll be just the right amount on Thanksgiving evening. Gather up all your favorite fresh herbs, along with onions and potatoes. If you can, ask your butcher to cut the hens in half before you take them home. That way you can divvy up the portions a lot easier.
7. Italian Herbed Cornbread Stuffing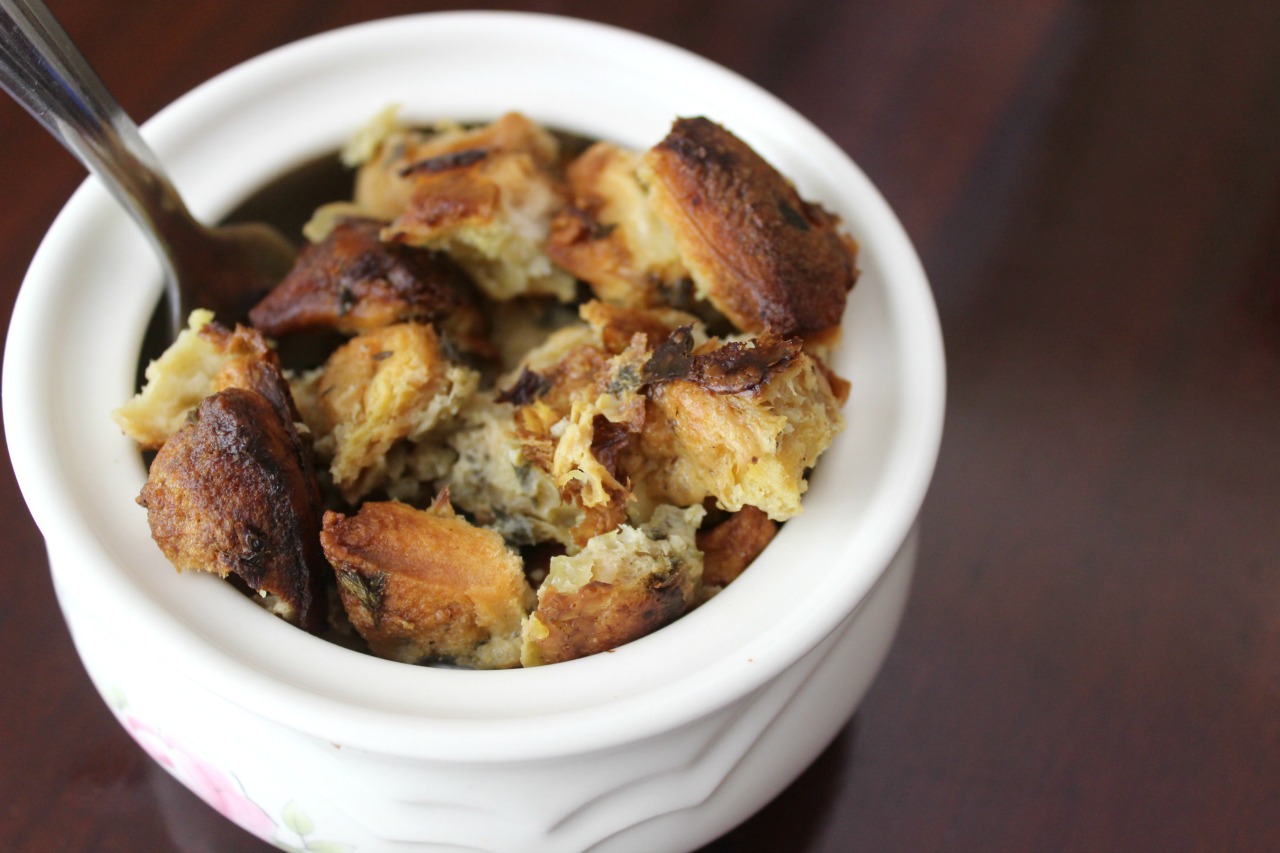 Jessica In the Kitchen has got you and your sweetheart covered. She's planned out a whole Thanksgiving menu for two, including this lovely cornbread stuffing that's got a crunchy topping and a rich cornbread filling. The best part is it only takes 20 minutes to prep, leaving you lovebirds with plenty of time to cuddle.
8. Sweet Potato, Maple and Cumin Galette With Goat Cheese Crumbles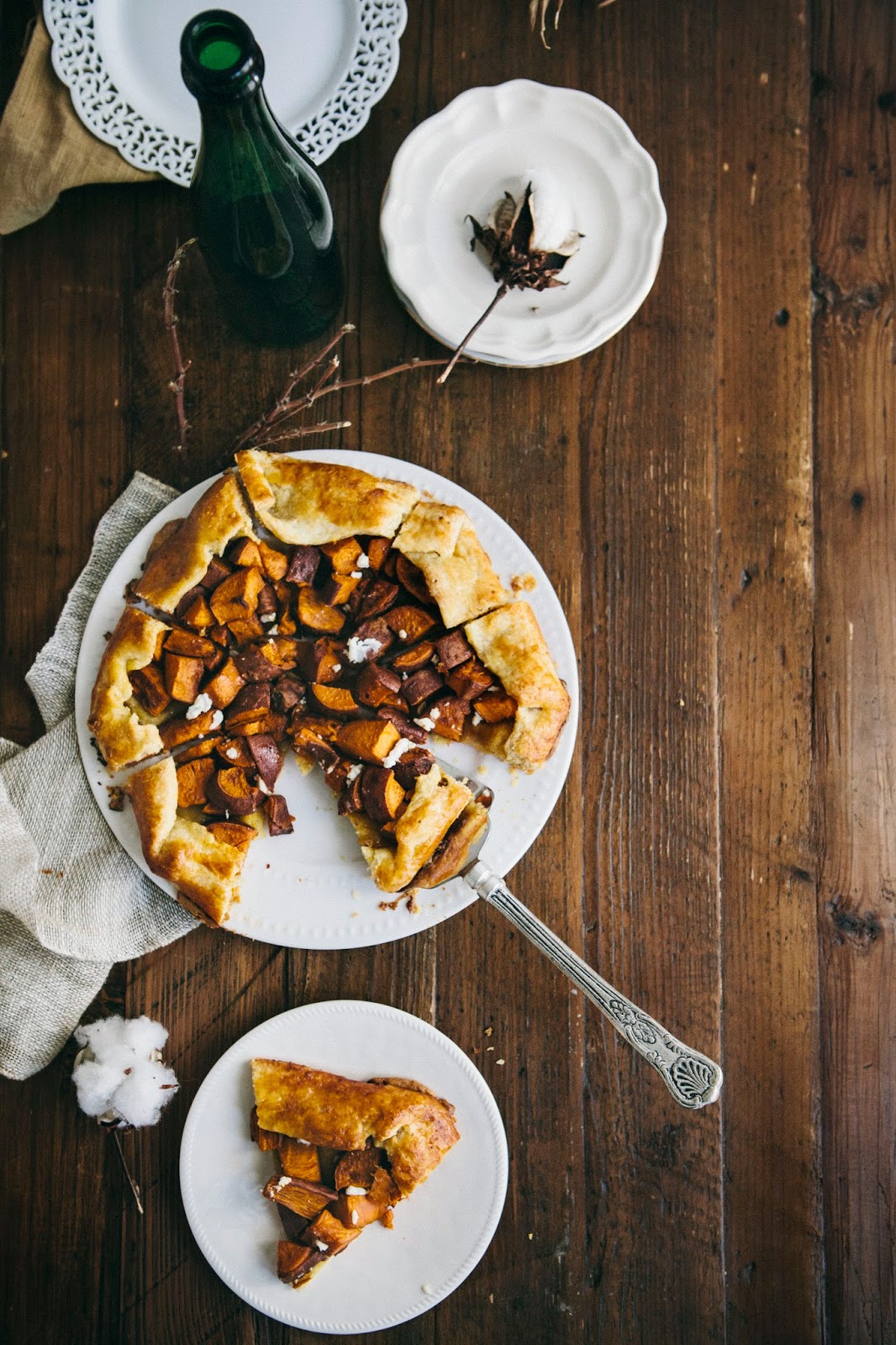 Never had a savory-but-kinda-sweet galette like this one? You're in for a treat. Hummingbird High says you can make the dough for this dish up to a week in advance, so get that out of the way ASAP. When Thanksgiving comes, all you have to do is toss the toppings on top and throw it in the oven. It's about the size of a personal pizza, making it a lovely dish to share with one other special person.