8 meal prep ideas for people who have never meal-prepped in their lives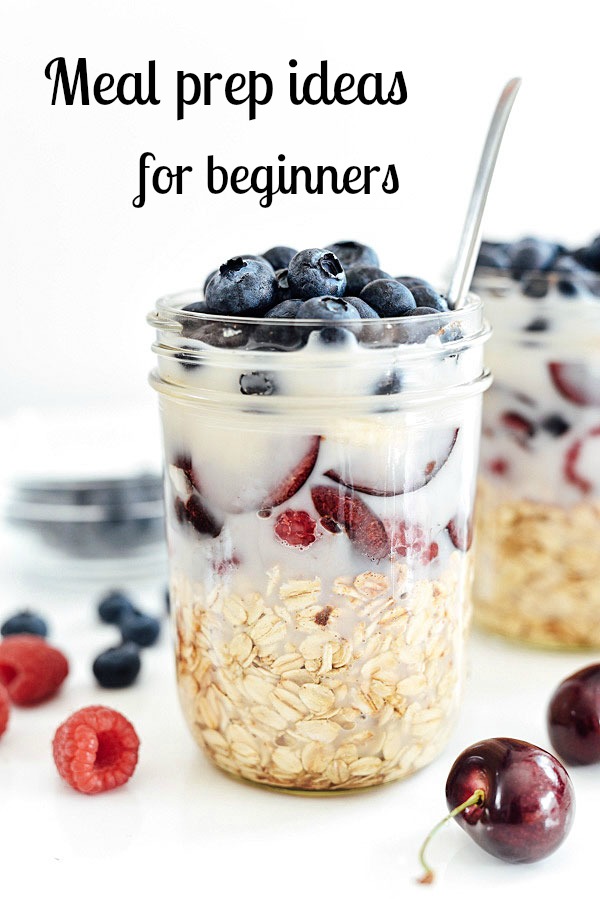 Cooking your own homecooked meal is a fun process, but it can sound like a daunting task if you're a newbie in the kitchen. Fret not, though, because there are so many tidbits out there that will make cooking a total breeze, regardless of how little you know about that weird room in your house called the kitchen. While takeout may sound like the best option on a weeknight, think again. It's important that you keep your nutrition up when you're busy, because it can have a direct effect on all aspects of your life.
Lucky for you, it's not rocket science. All it takes is a small amount of planning ahead and a love for food to get into the habit of making your own meals at home. Oh, and a hungry tummy, but I'm sure you've already got that covered. Brace yourself for some seriously good food.
Here are eight meal prep ideas for people who have never meal-prepped in their lives.
1. Plan out your meals for the next week.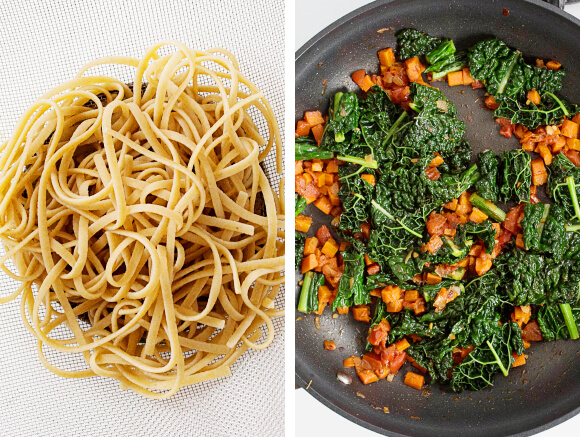 Planning ahead isn't the most fun thing to do, but the payoff is pretty huge. Visit your favorite food blogs and pick out several recipes to make for the next week. To make things easier, choose recipes that have some of the same ingredients so you can get more out of your shopping cart. Also, remember, no matter how delicious that complicated French dish looks, don't kid yourself into thinking that you'll spend three hours on a Monday night making all the special sauces and reductions. Stick to simple, clean dishes, and you can't go wrong.
2. Do all your grocery shopping bulk on Sunday afternoon.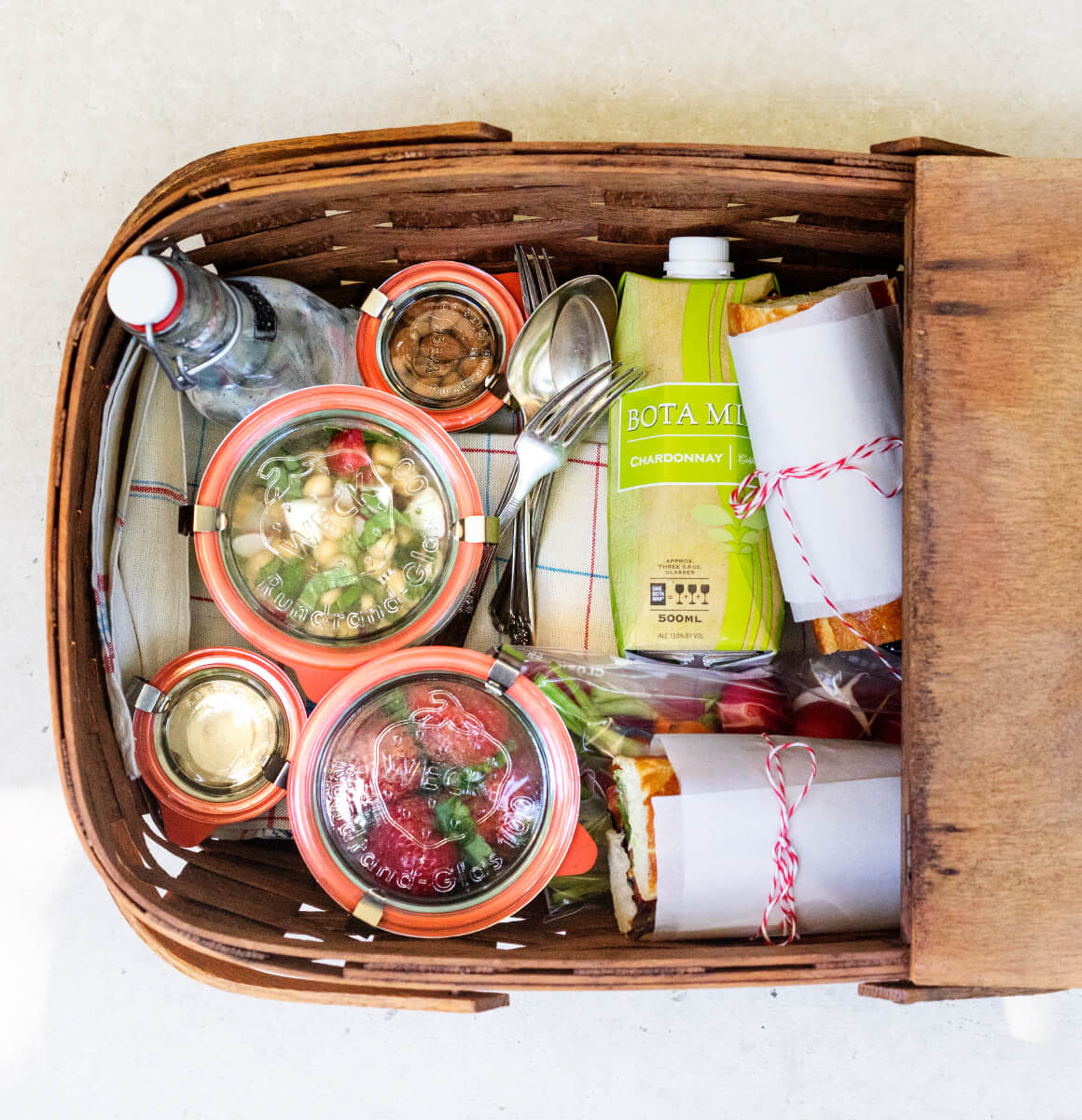 There's nothing more stressful than feeling like you have to pick up groceries on the way home from work when you're tired and cranky. Set aside some time on your Sunday to take a quick trip to the store (better yet, a local farmer's market!) and bring a detailed list with you. Once you've got all the groceries in your kitchen, you'll actually want to use all the beautiful produce to make those yummy dishes.
3. Chop everything up and place in Tupperware.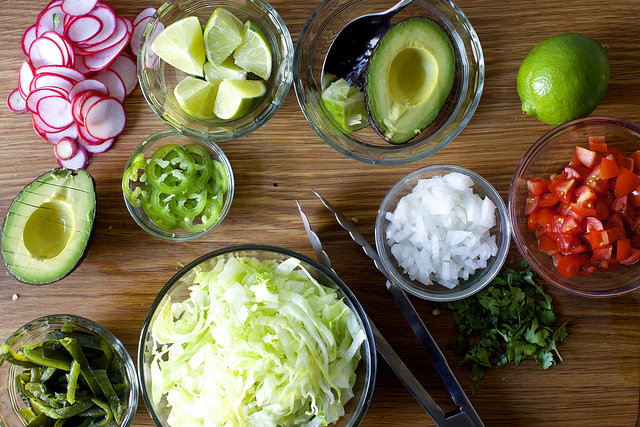 This is the oldest trick in the meal-prep book. When you have the time on a weekend or a slow weeknight, get everything out you plan to use over the next few days, chop it all up, and store them in containers so you can whip them out use them when the time comes. Kitchen organization at its very best.
4. Blend up smoothies for the week and store them in the freezer.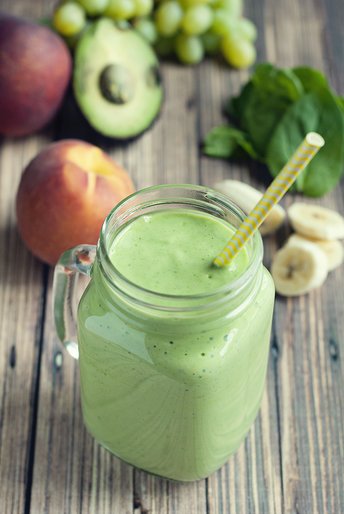 If you're one of those people who just can't your shit together in the morning (um, me), this prep idea will save your life. Make a huge bulk of smoothies on a weekend when you have the extra time and store them in jars in the freezer (glass or plastic, although plastic might be better to avoid breakage). The night before, set it out to thaw, and just like that you've got brekkie on the go. Use this recipe from A Simple Pantry for a Banana Peach Green Smoothie.
5. Pre-wash and scrub your veggies so they're ready to use whenever.
Okay, back to that moment when you come home from the grocery store and you unload everything into the pantry and the fridge. Well, take an extra few minutes to wash and scrub your veggies before you store them. That way, they're all ready to go in a blink of an eye when you're in a rush and you're super hungry. Definitely do this with potatoes, because you could quickly make Pepperoni Stuffed Potatoes on a busy night, courtesy of Budget Bytes.
6. Roast a chicken so it can last through the whole week.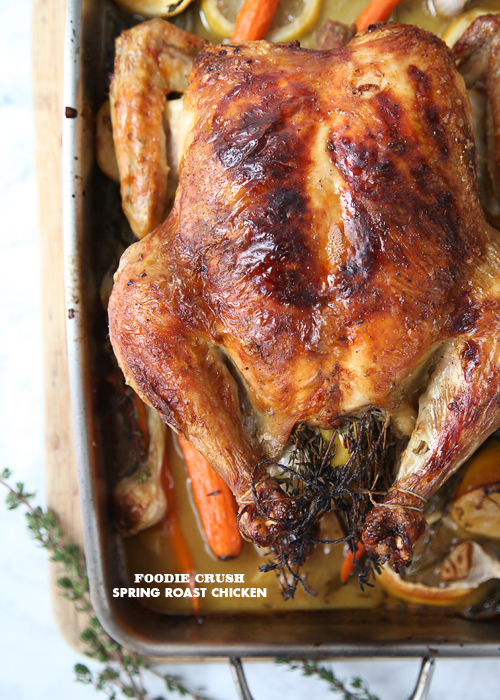 Sounds like a lot of work, but a roast chicken is actually very little hands-on time, even though it takes a little bit longer in the oven. Use these tips from Foodie Crush to make yourself the perfect roast chicken, then use the leftovers throughout the week to make easy peasy meals or pack effortless lunches to take to work. You could potentially get away with having a homecooked meal for three or four nights in a row from that leftover chicken — without even cooking. Think shredded chicken enchiladas, chicken corn casserole, or a simple chicken noodle soup.
7. Assemble pretty much anything in a jar the day before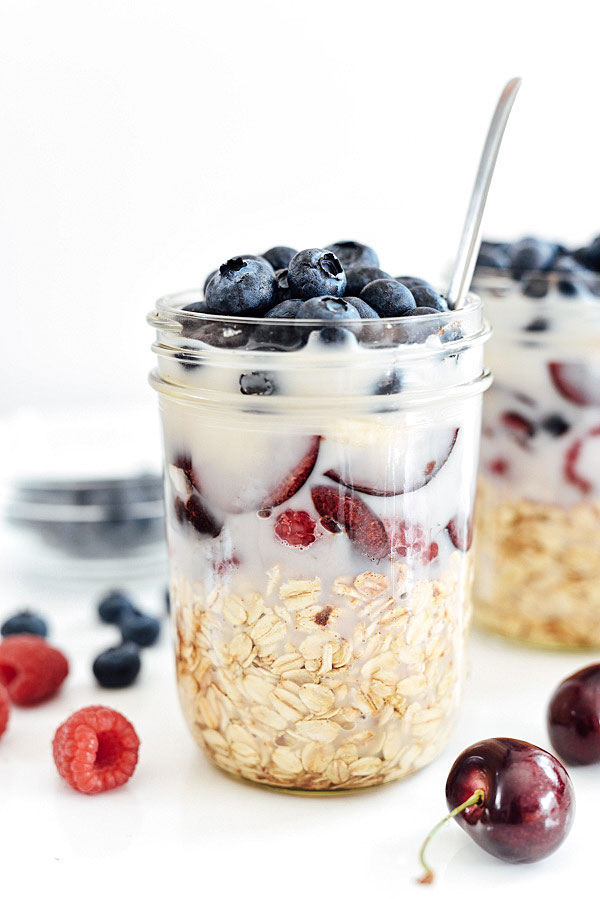 Mason jars are the best thing ever for lazy people and kitchen newbs (no shame in being either, so own it!). You can make pretty much anything in a jar a day or two before, and it'll be waiting for you patiently in the fridge. Take these Cherry Berry and Banana Overnight Oats, for instance, from Foodie Crush. All you do is dump all the ingredients in a jar, screw the lid shut, stick it in the fridge, and take it out the next morning for a killer breakfast. No need to waste time making scrambled eggs.
8. Choose to make one-pot wonders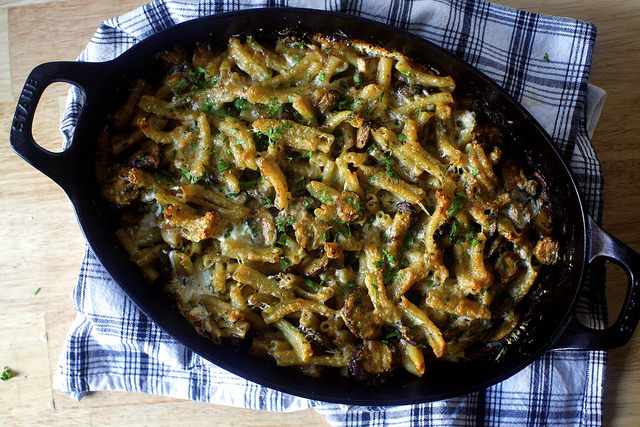 Imagine a world where you could throw things into a pot or pan, wait a few minutes for it to cook, and then eat it right away. Welcome to your new kitchen, my friend. There are so many one-pot recipes out there these days that are so easy it'll make your head spin. Look at Smitten Kitchen's Mushroom Marsala Pasta Bake. Um, be prepared to drool, all from a minimal amount of  effort.