9 magical products for sensitive skin and how to use them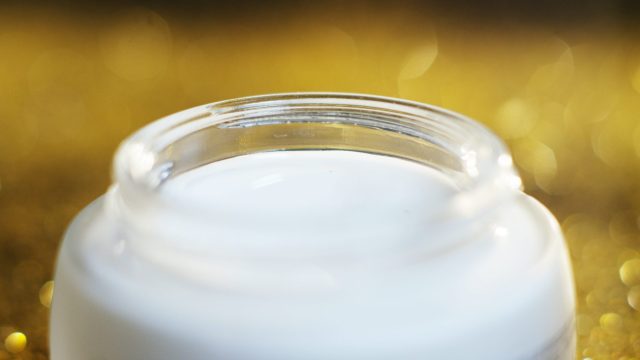 Winter can be especially tough when you have sensitive skin. Obviously, all that dry air and cold weather is hard on anyone – but imagine trying to cure a case of the dry-and-flakies when your face is more delicate than tissue paper. Most of our favorite winter skincare essentials are off-limits. There are only a few good winter face masks we can rely on. And don't even get us started on those festive-fragranced goodies we got in our stockings. If your skin is so sensitive that just walking past even a Lush store makes you break out, these are the products you need in your life.
For years, Bioderma's micellar water was every makeup artist's secret for quick changes behind the scenes. This product whisks away every trace of makeup without leaving your skin red and irritated. Saturate a few cotton pads and use this to gently remove mascara and foundation before cleansing. You'll minimize your scrubbing efforts later.
CeraVe's Foaming Cleanser might be more of a cult classic — and one of the top 10 cleansers on Amazon — but we prefer the cooling texture of the hydrating version. You might notice a little tingling when you start using this product, or when your skin is especially dry and damaged. With continued use, it should disappear.
This sensitive skin-friendly serum delivers a hydrating shot of hyaluronic acid. The result? Plumper skin and a healthy glow. Layer this underneath your moisturizer (and any other serums you're using).
Unless you live in a bubble, you need a vitamin C serum in your skincare regime. SkinCeuticals sets the gold standard with their C E Ferulic. This stuff isn't cheap, but it really works to counter environmental damage. Bonus: one application keeps working for up to 72 hours. Use it in the morning, underneath your moisturizer.
If you haven't heard of Niacinamide before, you're in for a treat. This serum from Paula's Choice delivers all kinds of lovely benefits, from smaller looking pores and smoother skin, to brightening and reduced redness. A must-have for sensitive skins. Use it at night and wake up looking refreshed.
So — you want to exfoliate, but your skin can't tolerate abrasive scrubs? You're in good company. That's why Drunk Elephant developed this gentle chemical exfoliant. It combines a powerful cocktail of AHA and BHA acids to rid your pores of dead skin cells. This miracle gel is gentle enough to use nightly (after cleansing). If you want something a little more powerful, check out their new BabyFacial mask.
Avène is one of those must-know brands for anyone with sensitive skin. This cream-based moisturizer packs a little more punch than the lighter emulsion, which makes it ideal for these cooler months. Use it morning and night to lock in any serums and treatments.
https://www.instagram.com/p/BPN12wzlAms
This miracle balm is the answer to those rough, red flaky patches on the sides of your chin and nose. Apply a little of this to your driest spots, as often as you need throughout the day.
These days, you always need to be serious about your sun care. This Asian-exclusive formula has become a cult classic over here because of its light texture and high SPF rating. Trust us, this is one sunscreen you won't mind applying daily. Use after moisturizing, and remember to reapply throughout the day.
A simple routine will cure all skin woes — even in the depths of winter.