Oprah's response to wedding rumors is relatable AF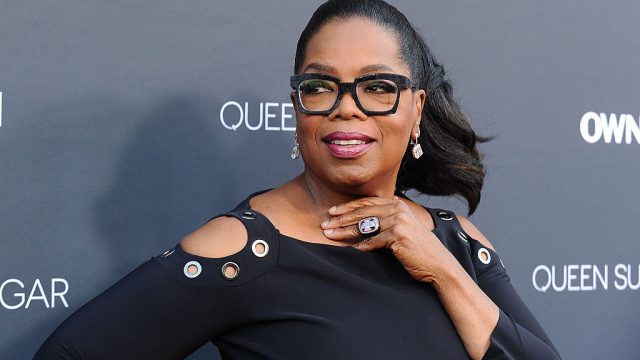 There's nothing I love more than a wedding — witnessing two people profess their undying love to each other in front of friends and family will always make me bawl like a little baby. Even upon hearing news that friends or someone I'm close with got engaged makes me teary-eyed!
So imagine my surprise when rumors of Oprah and her partner of over 30-years  secretly tying the knot over the weekend started swirling. I was like, "OMG, finally! Yay! You get a wedding favor! You get a wedding favor! Everyone gets wedding favors!"
Alas, the queen of everything shut those pesky rumors down with a very relatable tweet:
Because seriously, if you were getting married, wouldn't you invite your best friends?! You don't just exclude them from your big day!
Also, remember when Shonda Rhimes asked the 62-year old talk show host about marriage on Supersoul Sunday last year?
"The moment he asked me to marry him, I was like 'Oh, God! Now I actually have to get married?'" she recalled, telling Rhimes of how they postponed their wedding and then never spoke of it again. "But what I realized is, I don't want to be married."
Girl knows what she wants and as long as she's happy, that's all that matters!