7 upcoming women of color in music you need to listen to in 2018…and right now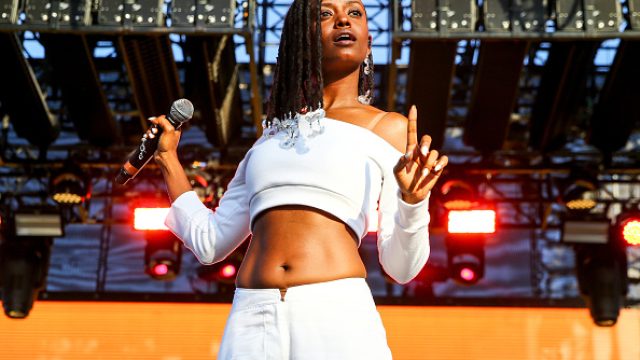 The arts and revolution go hand in hand. Music, specifically, has accompanied social movements throughout history. Look at Nina Simone and Mahalia Jackson, who sang truth during the civil rights movement. And we can't forget Grace Jones and Donna Summer, who captured the sexual revolution of the 1970s with their empowered lyrics and stage presence.
Today is no different.
While President Donald Trump may be in office, spouting racist rhetoric and promoting racist policies, women of color are fighting back and taking their rightful throne as political and social leaders. (Just look at all of the women of color who recently made history in American politics, even with Trump's election.) Outside of their political achievements, women of color are also creating the soundtrack to this shift in our society.
Here, I've curated a brief list of the women of color who are impacting the world with their voices and their music. Make sure you include these talented women on your playlists in 2018 (though you should also start listening to them right now).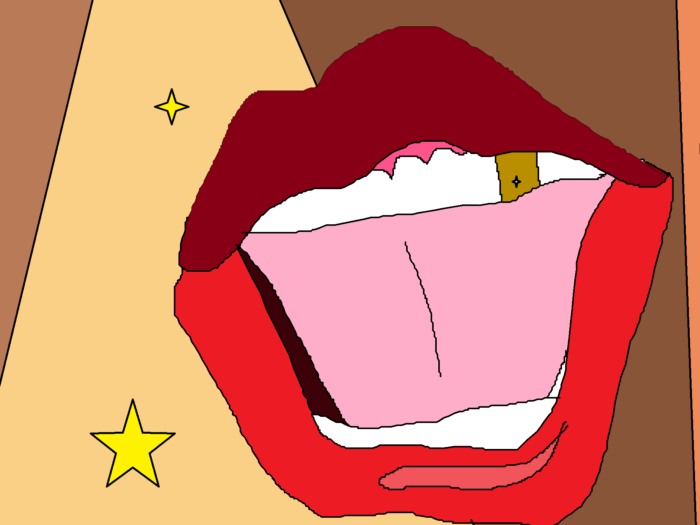 1Kelela
Ethiopian-American songstress Kelela is the creme de la creme. She recently supported Solange during her Cosmic Journey tour, and Kelela's debut album, Take Me Apart, dropped in October to glowing reviews from The Guardian and Newsday. Her sound is silky, her concepts are vulnerable, and her production is always top notch. Watching the final scene in the music video for her song "A Message" makes me feel deeply every single time. Kelela has found a way to perfectly express what it means to be a Black, queer woman in 2017. She deserves your ears.
https://www.youtube.com/watch?v=Wjq7x2d_s1w?feature=oembed
2Yaeji
Korean house artist Yaeji has had quite the year. She has gotten love from Pitchfork  and The Fader, spoken on a panel for Spotify, and racked up over 3 million views for her music video, "Drink I'm Sippin On". Even with all of her success, she has remained a humble and kind being through it all, as revealed in her interviews — and this is a testament to her inner magic. Her music is smooth yet danceable, and once you listen, you'll see why she's blowing up.
https://www.youtube.com/watch?v=xoxCItHxLiM?feature=oembed
3Megan Thee Stallion
Earlier this year, I saw a video of Houston, Texas native Megan Thee Stallion spitting a verse in a cypher that was predominantly filled with men. I was instantly pulled in by her dynamic energy. When the starlet isn't rapping, hosting events, or sending people into a frenzy with her inspirational selfies, she's hitting the books. That's right, this diva flexes her mental muscles as a full-time college student and I love it. Check out her Make It Hot EP — it's fire.
https://www.youtube.com/watch?v=gvSD05Yu7Ig?feature=oembed
4Sevdaliza
You know those artists who just ooze magic? The ones who automatically stand out from the rest, but still possess a timeless quality that makes you think they've been here forever? That's Sevdaliza, the Iranian-Dutch singer with the voice of a goddess. Her tone is spectacular, her lyrics make you think, and her videos are nothing short of art. Sevdaliza makes it clear that she's one of us, but also let's her radiant spirit separate her from the rest of humanity.
https://www.youtube.com/watch?v=koAtzvSBvfE?feature=oembed
5BbyMutha
This unapologetically Black mother of four is shaking the music scene with her Southern raps. She's been making music for years, but she reached new heights in 2017 when her video, "Rules," went viral. Her perspective is all her own; she doesn't feel the need to conform to societal expectations just to gain acceptance. BbyMutha wrapped up a world tour this year — quite the feat for an underground artist — and I hope that complete world domination is up next for her.
https://www.youtube.com/watch?v=1fgx4NNgqps?feature=oembed
6Rico Nasty
With a raspy voice and an in your face style of rap, Puerto Rican rockstar Rico Nasty is taking over the game. Her verses punch you in the face, and if you mess with her, she might do the same. Her Sugar Trap 2 project came out in late October and she's been receiving tons of love as she embarks on a tour. This lady has serious bars, with lines like "don't work at MAC, but I'll beat a b**ch face," helping her further carve her own lane. Also, her style is SICK. Who else do you know with LED lashes?
https://www.youtube.com/watch?v=-jeCRqnDqBc?feature=oembed
7Stash Marina
Stash Marina is the definition of lowkey. She doesn't go for flashiness — in her music or in her approach to the industry. She sits back, makes her moves, and wisely watches the world around her. Maybe it's the East Coast way. Marina's voice is also relaxed, serving as a constant reminder that she's just…chilling. She collaborated with the production duo God Colony on "Turn My G Down," and the aquatic-sounding joint is the perfect introduction to her sound. Come on in, the water's fine.
https://www.youtube.com/watch?v=NWatSSW7PSc?feature=oembed
Now, get listening!