7 websites that will inspire your next DIY apartment makeover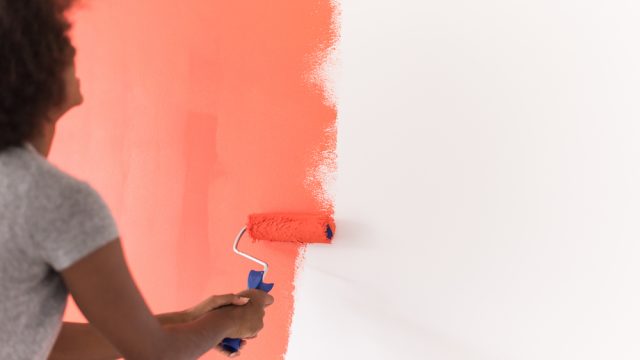 Sometimes our apartments just need a little…something. Like, they're fine, but need a refresh. But it can be hard to figure out exactly what you want to do. You know you want it to be different than it is now, but when it comes to the specifics, it can be hard to get started. Luckily, there are tons of great websites to inspire your DIY apartment makeover. Whether you're living alone, going through an apartment breakup, or finally getting all of your roommates on board with a revamp, mixing and matching design elements can be a daunting experience.
Do you need an accent wall? Some tips on how to make that old IKEA table look like it's not from IKEA? Have a bunch of cool knick knacks from an antique market that you have absolutely no idea how to make into anything useful? Someone out there has had the same problem. Now, now, that doesn't mean your idea to make a hat-wall isn't unique. Every apartment is different, so you're definitely going to have to make some compromises when it come to customizing your personal space. One good idea always leads to a better one. Here are some places to start if you need DIY home improvement inspo.
Curbly is a delightful home makeover hub, with articles about IKEA hacks or transforming old dressers into something that looks like you got it from an upscale home decor boutique. There are also shopping guides and cheat sheets to help you out.
This site teaches you how to DIY anything — even power tools. It's awesome if you're looking to make some finishing touches on your own for your apartment or just browse what other people actually know how to do with stuff they have lying around. Seriously, the record table is pretty cool if, you know, you're not sentimental about vinyl.
https://www.instagram.com/p/BVXaGngAz4Z
This is the official homepage for all of the DIY Network TV shows if you have a great cable package (it's an offshoot of HGTV). But along with the shows, you can find extra content about how to makeover your living space in the cheapest way possible.
These people get small spaces and urban living like no one else. If you want to read about "How To Kill A Houseplant In 10 Day" alongside tips about how not to or great tips on sprucing up a reading nook, this is your place.
You can actually pay Havenly a flat, fairly affordable rate to re-do your apartment, room by room. Or just scroll through their actual completed projects, take a style quiz to see what kinds of designs you'll actually like, and scheme how to DIY some of the more designer items they show off on their site.
This is another site that you can actually use to get some affordable home decorating. But you can also use it for DIY inspiration! Browse by rooms or styles to make the most of all of their good ideas.
If you're stuck on how to exactly make that old coffee table you found at the flea market really pop in your sitting room or what colors are super trendy right now, Decorist has a whole stash of photo galleries and an insightful design blog to help you figure out what's what. If you and your partner end up wanting to kill each other after a DIY weekend, they offer interior decorating services as well.
Decorating your apartment is not easy to do on a budget. But with some good paint, a few statement pieces, and solid DIY inspiration, anything is possible. Happy homemaking!