Follow these expert-recommended tips to treat and prevent razor burn
Whether you're a shaving expert or a hair-removal newbie, you probably know what it feels like to experience razor burn. You know, the itchy red bumps you sometimes get after shaving? Yeah, they're no fun. Razor burn typically happens around the bikini area, the underarms, and the backs of our legs, but thankfully, there are many ways to prevent it. Before we dive into that, though, let's first back-track to deconstruct what razor burn actually is and what causes it. Then, we can get into how to treat and prevent it. To answer all these questions, we interviewed CC Sofronas, the co-founder of Pacific Shaving.
What causes razor burn?
Razor burn is a result of shaving. However, Sofronas says that there are several things that can reduce the chances of getting it: Using a shaving cream/oil, limiting your passes to one, not pressing the razor too deeply into your skin, changing your blades every few shaves, and rinsing the blades in between shaves. "Bacteria can form on the blade if it's not clean which in turn can cause razor burn," she warns.
How long does razor burn last?
According to Sofronas, the duration of razor burn is determined by the initial severity and its location: "A mild case can last just a few hours, but more severe cases can last a few days." In other words, prevent it at all costs!
How do you get rid of razor burn fast?
Sofronas suggests applying a cold compress to the area for a few minutes, followed by a balm with caffeine. "Caffeine is a vasoconstrictor, and when applied topically, it constricts the blood vessels and can help reduce inflammation and puffiness," she explains.  Additionally, if you have razor burn on your legs, Sofronas recommends wearing pants that are lightweight, non-restricting, and made of breathable material.
What happens if you pick at your razor burn bumps?
Whatever you do, resist the urge to pick. Sofronas says that picking at the bumps will only irritate your skin more, so the best thing to do is leave your skin alone so it can heal itself.
How should you shave to get your smoothest, most razor burn-free shave?
"First off, exfoliating should be a part of your regular grooming routine. This helps remove any superficial dead skin and preps the skin for a comfortable shave," Sofronas says, adding that you should take your time since people are prone to nicking themselves when they're in a rush.
Her golden rule, though, is to shave at the end of the shower instead of at the beginning of it. "This way, your skin and hair are hydrated, soft, and primed for a smooth shaving experience," she explains. Also, make sure you're shaving your hair in the direction of the grain, not shaving against it. This will help you get your smoothest shave ever.
What kinds of products can help prevent razor burn?
Sofronas suggests using a non-comedogenic (meaning it won't clog your pores) shaving oil since it can soften the skin, the pores, and the hair at a micro level, allowing for a more comfortable shaving experience. Post-shave, she recommends applying a post-shave oil to soothe and moisturizing the skin.
Below, some of our favorite products that help prevent razor burn:
A top-notch razor:
1Venus Extra Smooth Sensitive Razor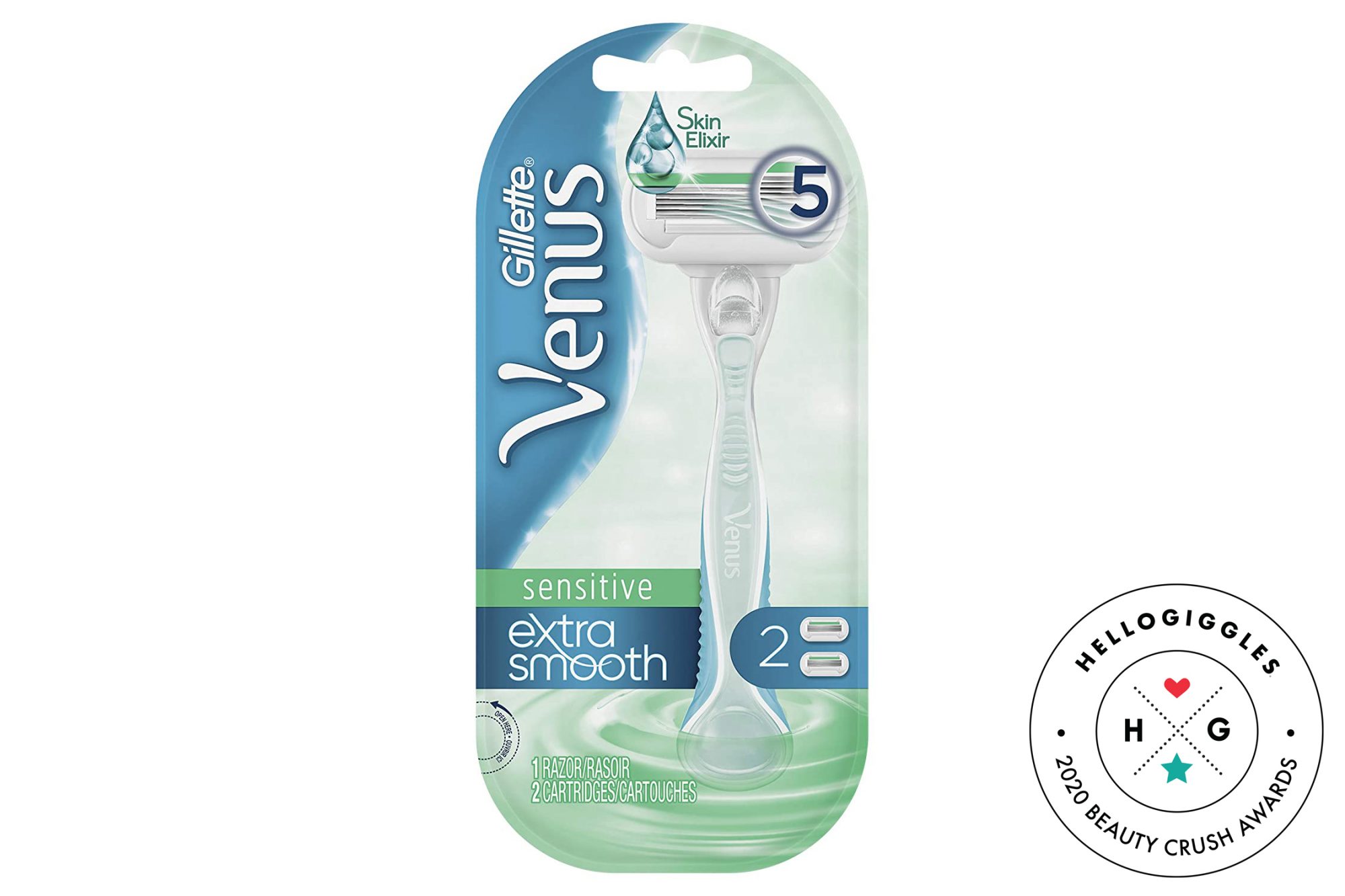 Shop it! $12,99, Amazon.com
This razor won a 2020 Beauty Crush Award for its ability to prevent ingrown hairs since it's ultra-gentle on the skin and its patented Skin Elixir lubrastrip helps keep irritation at bay.
A gentle exfoliator.
2Dermalogica Thermafoliant Body Scrub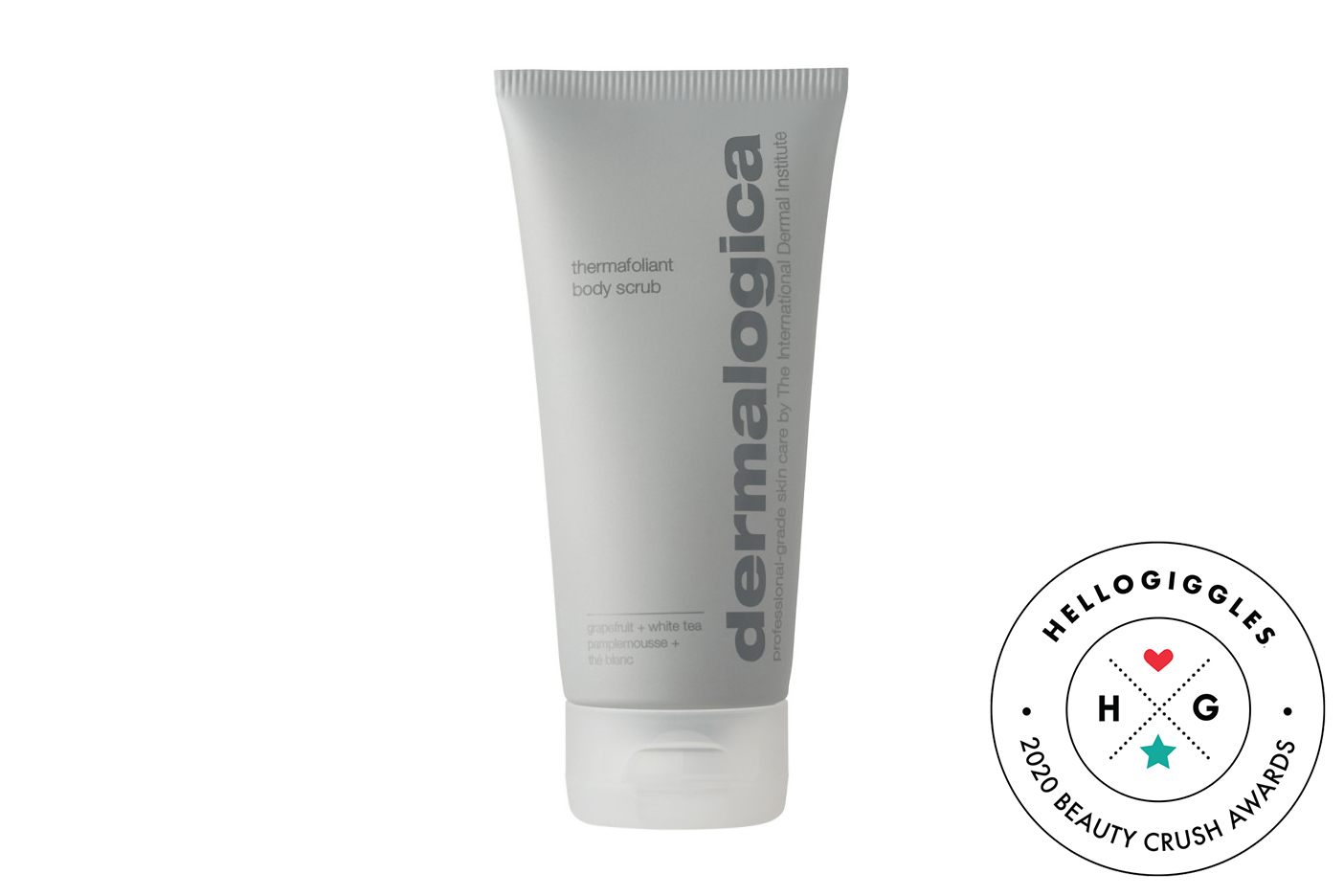 Shop it! $44, Ulta.com
This body scrub (and 2020 Beauty Crush Award winner) uses both physical and chemical exfoliants to buff away bumps and rough skin. Bamboo stems physically buffs the skin, while papain (from papaya) and lactic acid work chemically to remove dead skin cells, revealing brighter, more radiant skin.
A non-comedogenic shaving oil
3Pacific Shave Natural Shave Oil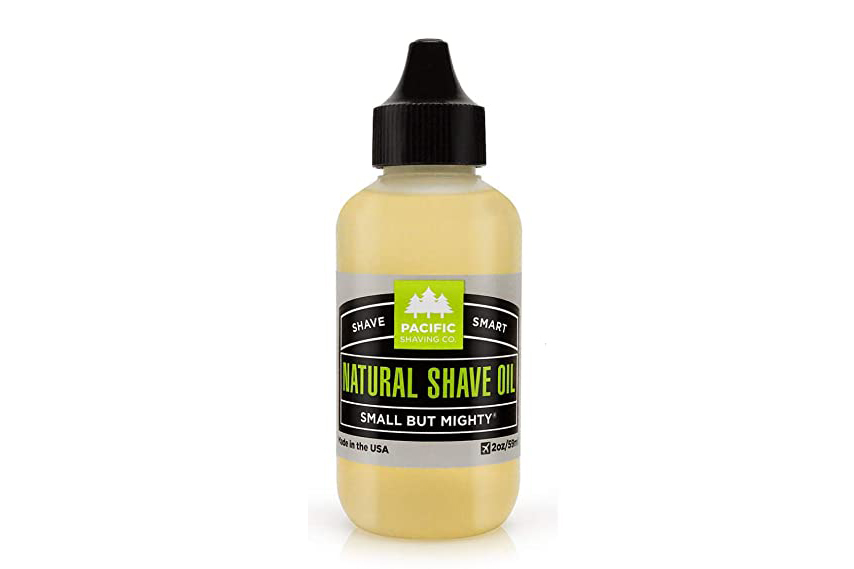 Shop it! $7.99, Amazon.com
Sofronas suggests this product for many reasons. "It's made with safe and natural ingredients, it's non-comedogenic, and it smells fabulous due to essential oils [in it]," she explains.
A shaving cream for sensitive skin
4Dove Rose Oil Body Wash Mousse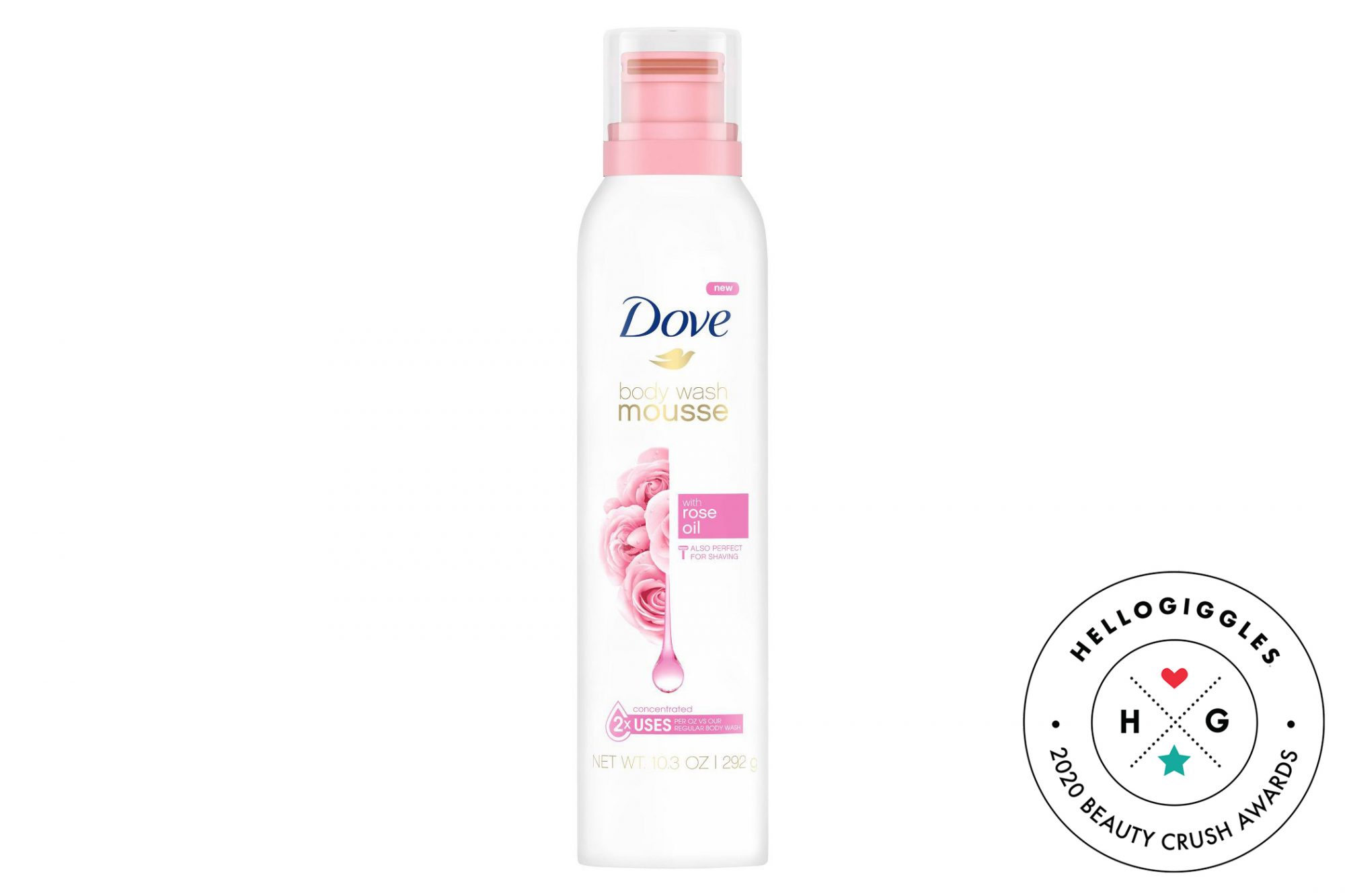 Shop it! $5.99, Target.com
If you're more of a shaving cream vs. shaving oil person, opt for a hybrid body wash and shaving cream product. It will help you cut down on the number of products you have in your shower, and save you some money, too. This product won a 2020 Beauty Crush Award, and we love its subtle rose scent; you can actually scratch-and-sniff on the bottle to test it out before purchasing in-store. A little goes a long way for head-to-toe moisture.
An aloe vera gel to treat any irritation
5Seven Minerals Aloe Vera Gel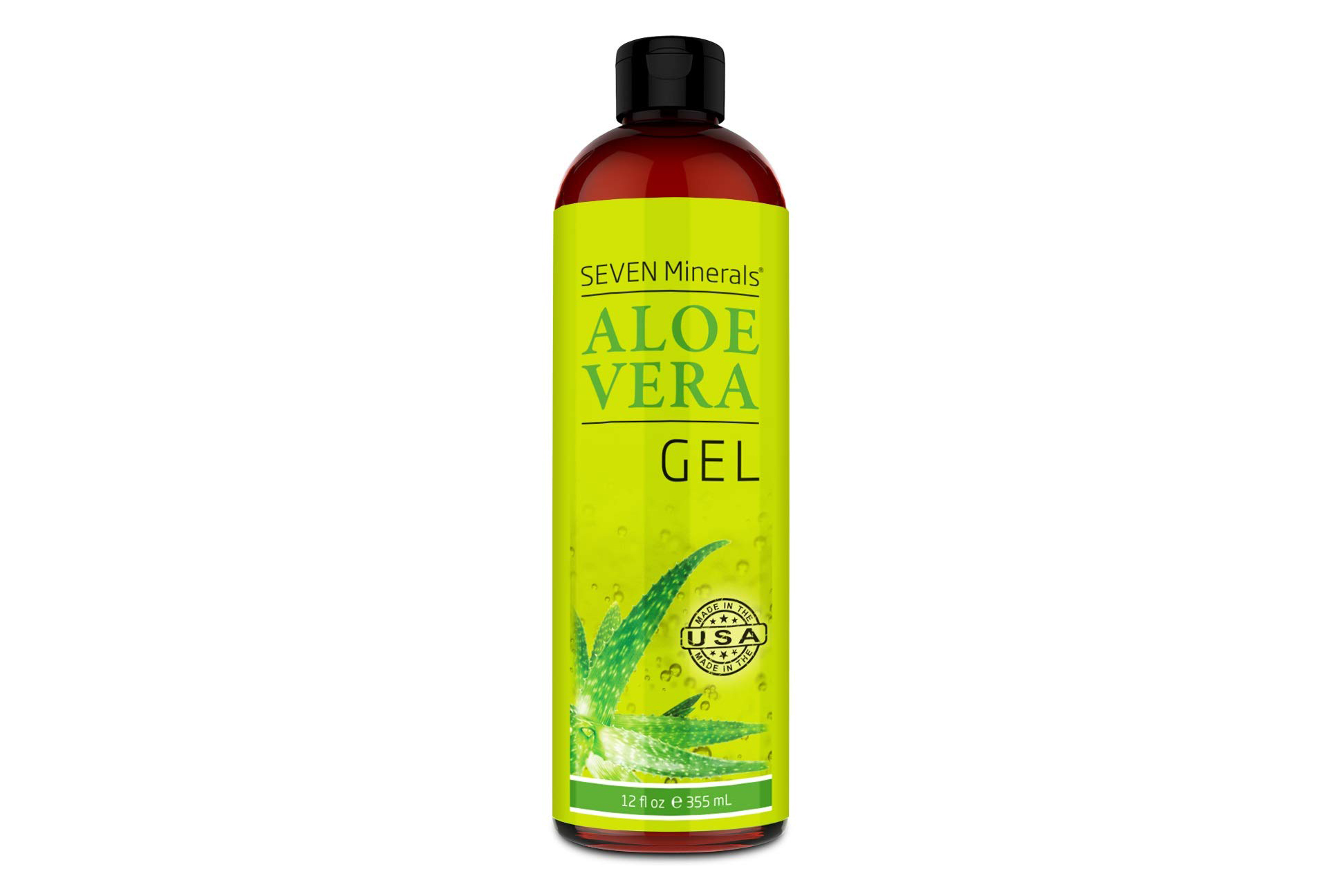 Shop it! $19.95, Amazon.com
Aloe vera is a well-known anti-inflammatory and anti-bacterial natural ingredient that helps treat superficial wounds, like sunburn, and studies also show that it's moisturizing. An aloe vera gel can help reduce the burning sensation caused by razor burn and soothe irritated skin—just make sure you choose one that's fragrance-free, since fragrance can further aggravate the skin. For best results, apply it after doing a cold compress on the affected area.
A body cream with caffeine
6Honeydew Coconut Cellulite Cream with Caffeine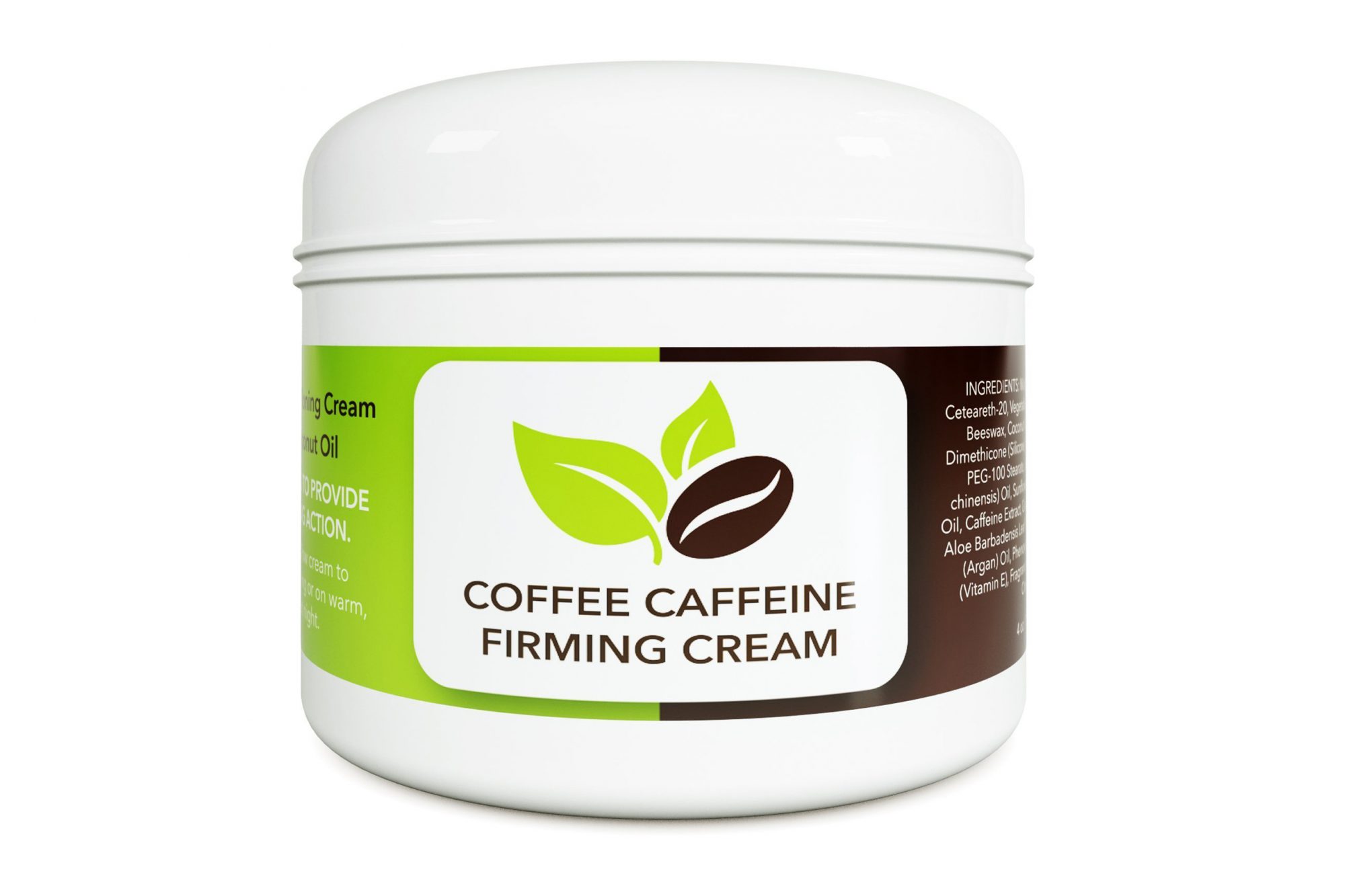 Shop it! $13.95, Amazon.com
Remember what Sofronas says: "Caffeine is a vasoconstrictor, and when applied topically, it constricts the blood vessels and can help reduce inflammation and puffiness." Plus, if you're looking to reduce the appearance of cellulite, studies show that when applied topically, caffeine can temporarily plump the skin and create a more even skin texture.
A gently exfoliating moisturizer
7SkinFix Resurface+ AHA Renewing Body Cream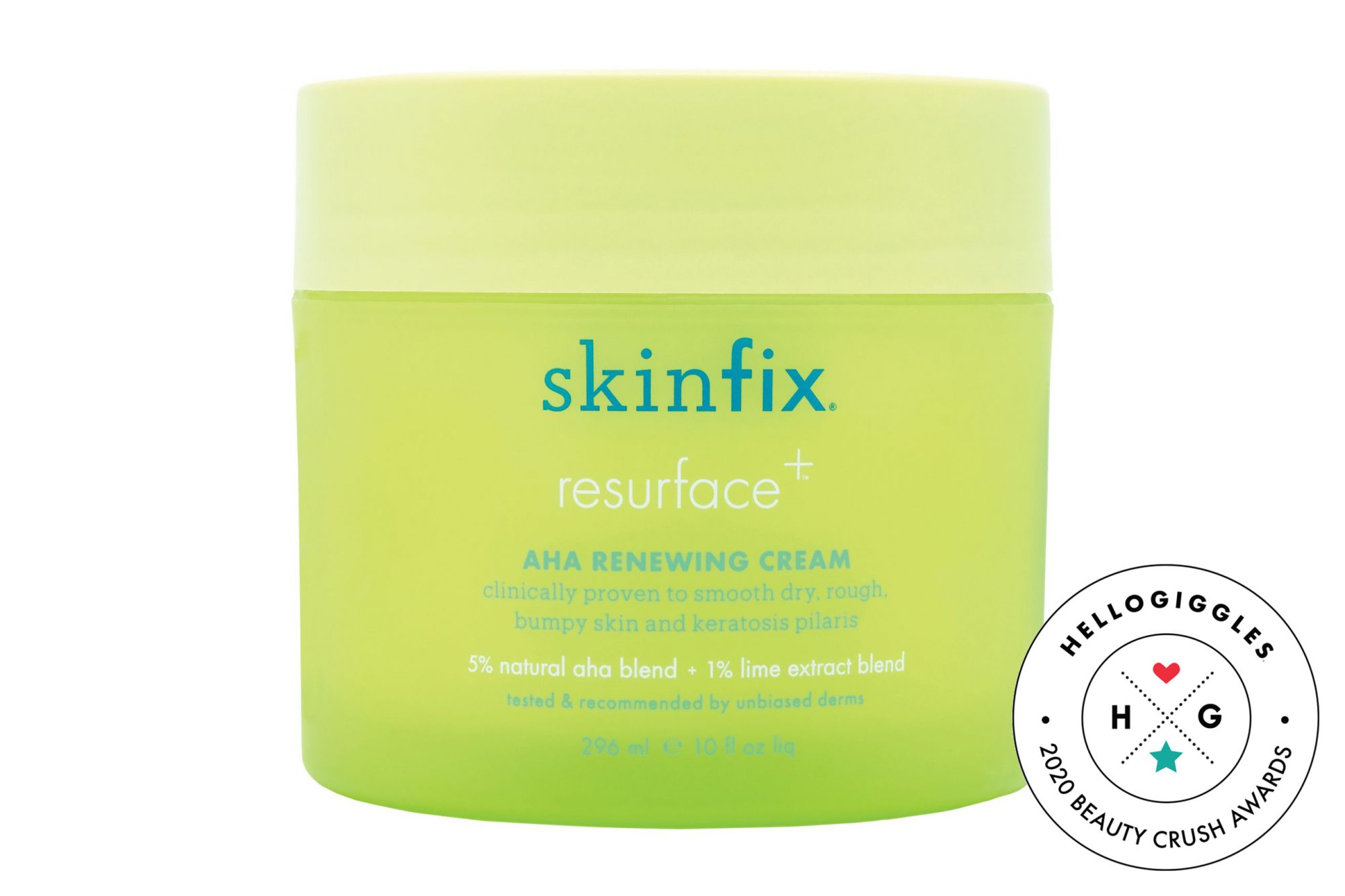 Shop it! $45, Sephora.com
Once skin the has healed from irritation, use an exfoliating moisturizer on the areas on your body most prone to bumps. This will help keep your skin smooth, which in turn will help prevent nixing any existing bumps. "I'm obsessed with this body cream—it smells amazing and is so thick and moisturizing," raves Kavita Mariwalla, M.D., a dermatologist in West Islip, NY. "Sometimes I get bumps on the back of my arms, and this cream makes them disappear." This body cream won a 2020 Beauty Crush Award and uses AHA to gently smooth rough skin and resurface new skin cells.