7 tweets giving Elaine Quijano (aka, the real hero of debate night) all the applause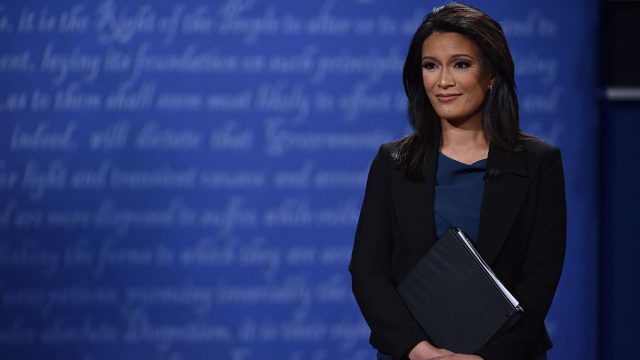 Last night's Vice Presidential debate was, for the most part, a snoozefest. But one participant really captured our hearts, and it wasn't either of the VP candidates. Instead, it was the amazing Elaine Quijano, the moderator who adequately captured what it looks like when a woman is forced to ask two grown men on live television to stop yelling over each other. Yep, this is real life. What an election, you guys!
1. The simple fact that she's the first Asian-American moderator.
2. Which, of course, made us all warm and fuzzy.
3. When she called out both candidates for screaming over each other.
4. Making us oh so proud.
https://twitter.com/udfredirect/status/783482585263566848
5. Because, like, come on, really?!
7. And was literally all of us.
What a mic drop.