7 things to know before dyeing your hair red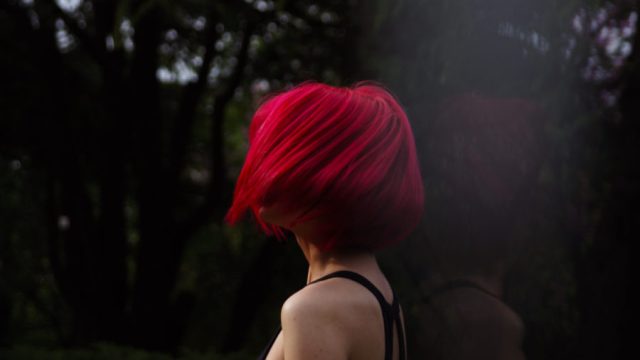 Did you know that natural red hair is the rarest in the world? That's why red hair dye will never go out of style. The color has so many shades and different nuances, and it can lend itself perfectly to your various personality traits — from mysterious to sassy, or sensual to girl-next-door, to everything in between.
You're not alone if you want to enhance your natural red or take the leap into the ginger club. HOWEVER, achieving and maintaining the perfect shade of red can be tricky, and there are some important things to know before taking the plunge.
1Maintenance
The first thing to know before going red is how high-maintenance the color is and how expensive it can be to maintain it. Roots will reappear every four weeks or so and red dye is infamous for fading fast. You'll have to dip back into the salon roughly every six weeks for a refresh on your color. If you're dying your hair at home, you'll save money, but you'll need some knowledge if you want to avoid looking like you dye your own hair. Keep reading!
2 Shades and Skin Tone
Different shades look very different depending on your skin tone. Dark, cool-toned reds can make super-pale skin look even paler. Fire engine reds can beautifully compliment caramel or darker skin tones. Study red heads, refer to charts, and inspect photos. You might want to try talking to a professional, even if you plan to dye at home.
If you decide to go through the salon, decide beforehand if you want an auburn, ginger, copper, strawberry-blonde, or a vampier dark violet.
3It starts off darker
Be forewarned: Red always comes out darker when it's fresh. The red hair molecule is the largest of the dye molecules, as NYC colorist Aura Friedman told Teen Vogue. This makes it grab on strong, and eventually fade to your desired color and shade. So don't be freaked out if your color is initially way bolder than you intended.
4Fade Prevention
With every wash, red hair dye fades. So you should wait at least three days after a fresh dye before you wash your hair. Waiting ensures that the cuticle closes, and stays closed. With every shampoo, the hair cuticle swells, and red dye molecules slip out. Shampoos and conditioners for color-treated hair can help prevent too much color loss. You can also use color-deposit shampoos for an extra pop when your color grows dull.
5 Home-dye horror
After a fresh dye, the water in your shower will run red. We're talking blood-red, Psycho red. Being mentally prepared that your shower will resemble a Hitchcock set with every wash will help you not freak out every time.
6Get used to cold showers
Hot water opens the hair cuticles and makes the color fade even faster. If you can stand it, opt for cold showers. You'll protect your color (and build character!). Only the strongest among us can stand cold water, right?
7 Heat protectors are a must
Just like hot water, heating tools contribute to fading color. If you use blow dryers or heat-based styling tools, prep your hair with heat protectors like Bumble & Bumble's Hairdresser's Invisible Oil Heat/UV Protective Primer or Pureology Colour Fanatic 21 Benefits Spray.
Now that you are armed with knowledge, you shall henceforth be the Queen of the Redheads!