5 spring-clean design hacks your life has been missing, according to an expert
Though some of us may still be bundled in sweaters, spring is actually just around the corner. And once we're able to open our windows to air out our stuffy homes, a good spring cleaning will be necessary, especially for our mental health.
"Minimizing clutter through storage cabinets, baskets and shelves improves our emotional state a great deal. Clutter makes us feel tense and requires more of our mental attention," says Amber Dunford, a design psychology expert, stylist, and art director. "Clutter also exhausts our mental energy, as we tend to repeatedly scan cluttered environments to see if anything changed that warrants our attention."
So why is it so pertinent for us to have organized spaces? Well, according to Dunford, "Organizing cluttered items frees up our mental space to focus on things like self care and relaxing."
"Seasons are nice markers for change and give us a call to action that we might not otherwise experience. A good spring clean can provide a fresh palette for adding some new furniture pieces, artwork or textiles into your space. Or just simply a mental shift to improve the energy of your space. It allows us to focus our efforts towards the things that positively impact our day-to-day lives," she says.
When is the right time to spring clean your home?
While spring technically begins on March 19th, you can spring clean your home whenever you feel like it needs a refresh. However, according to Dunford, it might be a good idea to pay attention how the natural light affects your mood to decide when to clean your home.
"Humans and animals tend to cycle their moods and energy levels with the seasons, so I would suggest paying attention to way the light is effecting your mood and motivational state. When you find yourself inclined to open up your windows or notice you have the urge to tackle projects, that might be your cue to start a spring clean. Which makes sense, as natural light helps us regulate our circadian rhythms and lifts our mood," she says.
If you're looking to make the process as painless as possible, check out these 7 spring-clean design hacks that will save you time and money, and help breathe new life into your home after a deep clean.
1Update already-existing items with newer ones.
When it comes to spring cleaning, you don't want to break the bank just to update your space. Instead, opt to switch some items around in your home to give it a natural refresh. "Changing up items you use every day can have a big pay off without breaking the bank. Updating your bedding with new sheets or adding a lightweight quilt to existing bedding can be a fun and easy refresh," Dunford says.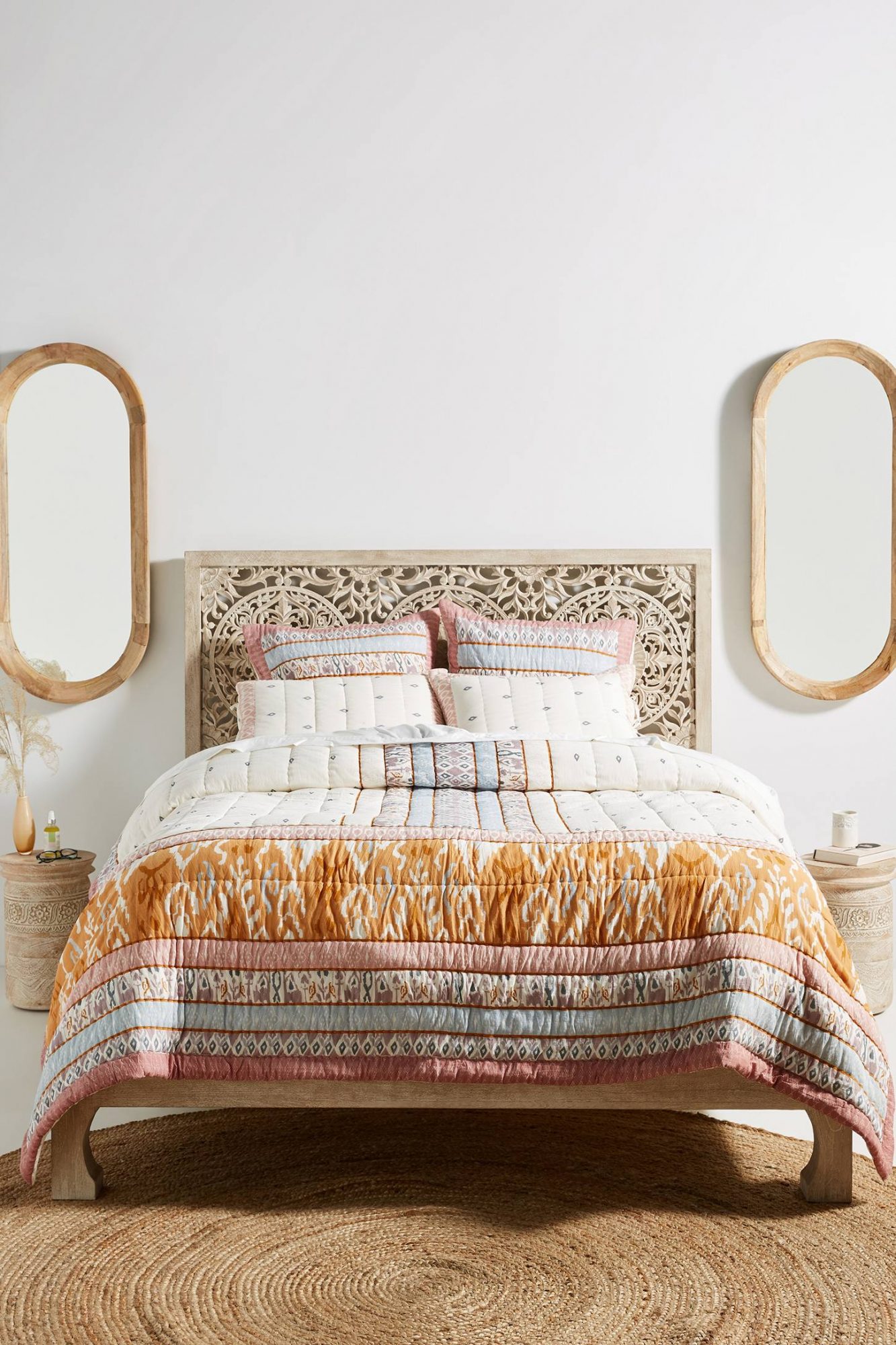 $198.00 – $248.00
Shop it
Anthropologie
2Swap out winter clothing and decor with spring items.
Your home may still feel stale after a spring clean if you decide to leave items that embody winter elements in your space. Dunford recommends to "pack away sweaters into bins or fold them down onto higher shelves and reorganize your shoe racks to showcase open-toed sandals. Brighten up the room in general with fresh flowers, lighter artwork or rugs is also a fun approach to 'cleaning' for the season," she says.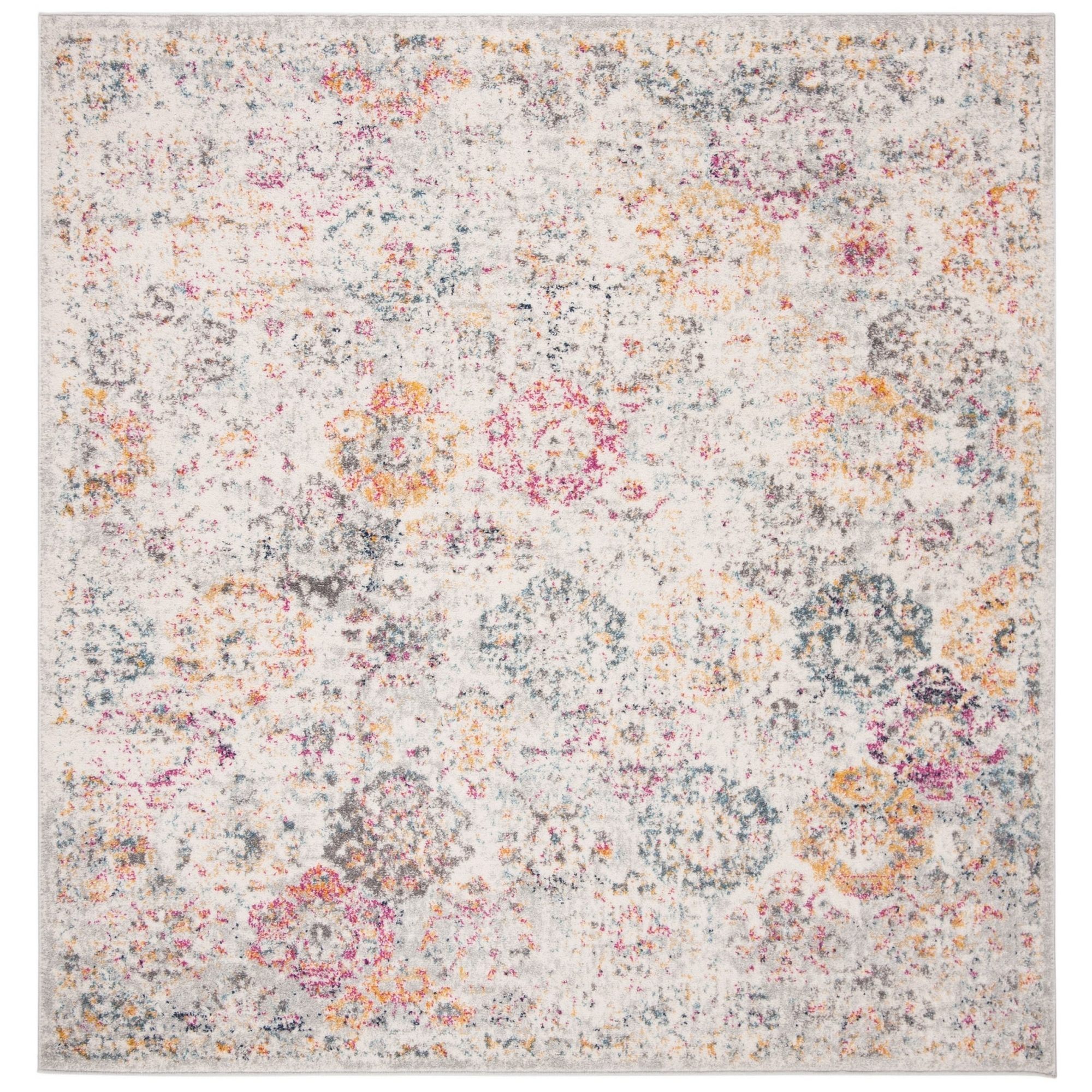 3Use mirrors to quickly transform a room.
Sometimes, we don't have the time to do a deep clean or design change for spring. But when that happens, Dunford suggests for you to incorporate mirrors into space to quickly give the illusion that you spruced things up.
"Because we get longer light in the spring season, I would try adding a mirror opposite a window to reflect the outdoor light and views of nature into your space. This can give your room a new architectural feel and even act as a faux window if reflecting the outdoor from a nearby window or door. This can easily transform a room without a lot of effort, helping your space feel clean, fresh, and new," she says.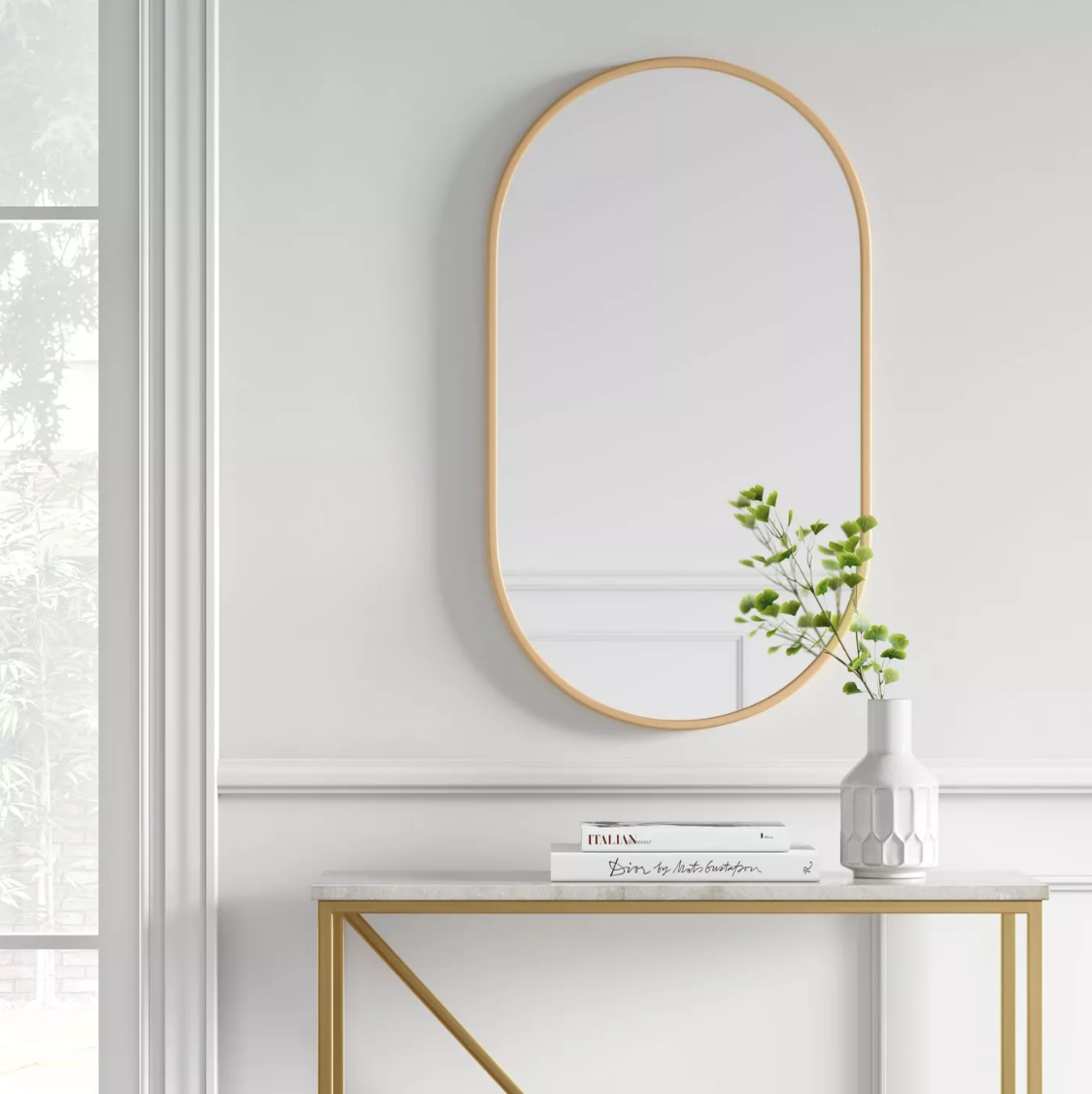 4 Dress your bed with white linen.
When spring begins, it might be time to replace your dark-hued bedding with something crisp and white. Doing this will give your bedroom jolt of energy that's calming and relaxing without weighing down your mood. "Hotels somewhat set the standard for use of white bedding, as it tends to reflect a sense of cleanliness and freshness. People often use words such as crisp or airy to describe white bedding, so it tends to have positive connotations and can be associated with spring," Dunford says.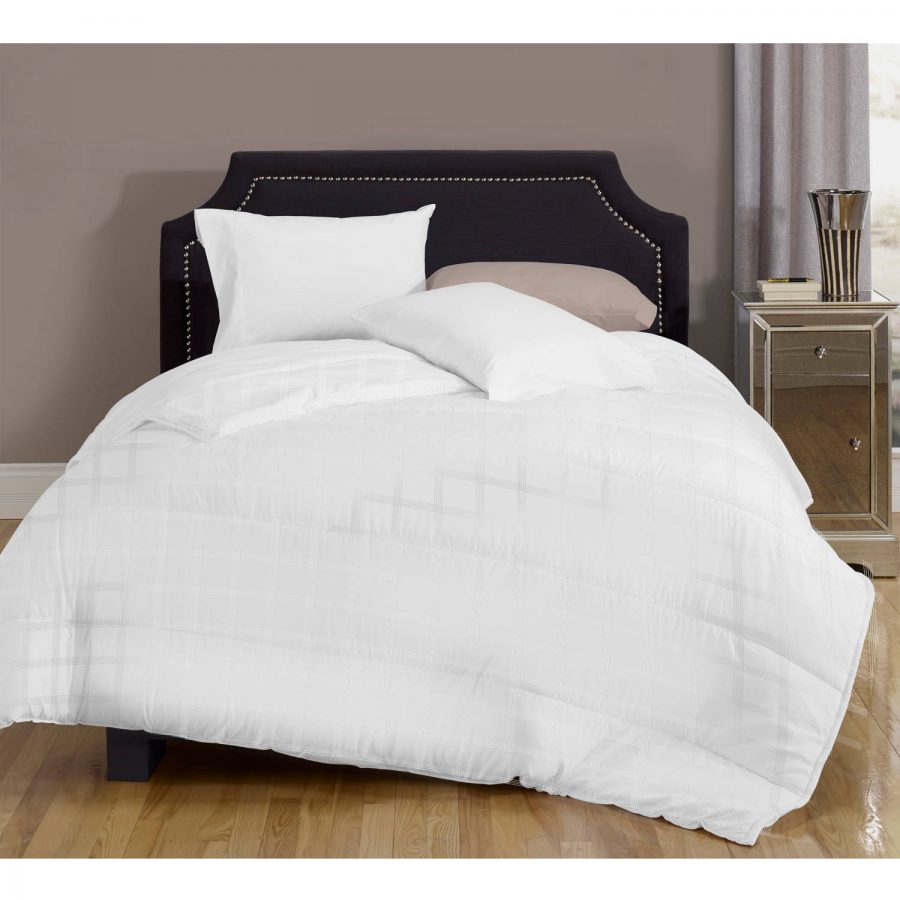 4 Add greenery into your space.
When in doubt, add plants to your home to bring natural elements in. Not only will they give your space the refresh it deserves after a deep spring clean, but most plants will help keep the air clean and fresh. "Plants actually purify the air and breathe fresh life and energy into a space. For kitchens in particular, adding potted herbs to this area of your home is an easy and practical way to bring in nature while 'cleaning' the air. The fresh scents also activate one of our five senses, which can be somewhat of a mental cleanse for our brain," she says.