7 smoothie recipes that will actually keep your skin hydrated in chillier weather
If you're someone whose skin kinda freaks out whenever the weather changes, you're definitely not alone. Even for people who generally have fairly well-behaved skin, whenever the calendar rolls around to a transitional time of year — weather going from cold to hot or vice versa — can cause your skin to go full "WTF, here, enjoy all these problems!" So it's important to know what to eat for great skin at least as much as it's vital to know what kind of things to put on your skin (and what things not to).
Luckily, doing right by your skin can be a thoroughly delicious task.
Example: There are countless (no, seriously, we've tried to count, and it is impossible) smoothies that will not only make your thirsty, dried-out, early-fall skin feel soothed, refreshed, and ready to take on the worst of whatever cold winds have to throw your way. And like all smoothies, the benefit isn't just in how they nourish your body, but how effortlessly they can be added to your already chaotic schedule. Just throw a bunch of nutrient-dense yumminess into a blender, toss it in your tote, and head out into the increasingly brutal weather with the confidence that comes from knowing you're helping your body — inside and out — be its healthiest, most radiant self even during the parts of the year when it's the most challenging.
Here are some of the skin-hydrating smoothie recipes we're currently obsessed with:
1Strawberry almond smoothie bowl
This smoothie is as pretty as it is effective. Strawberries, in addition to being hella yum, are super hydrating. The almonds in this smoothie from A Cozy Kitchen will give you an added punch of protein and healthy fat that your skin won't be mad about either.
2Peach pie smoothie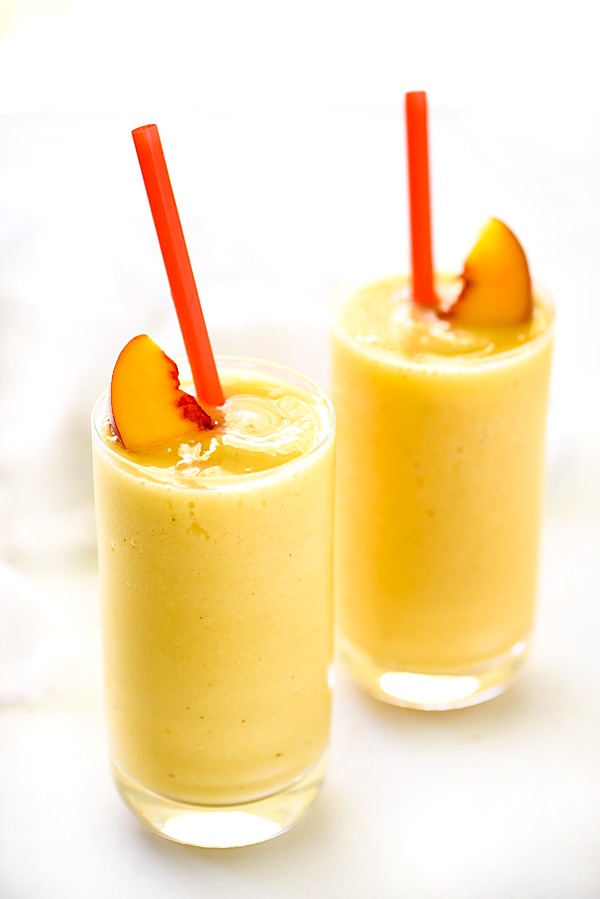 In our humble opinion, peaches are an underappreciated fruit that we wouldn't mind making a more regular appearance in our kitchens. This super-bright smoothie we found over at FoodieCrush looks like summer, but is the perfect soothing treat to help your skin transition into fall.
3 Rainbow breakfast smoothies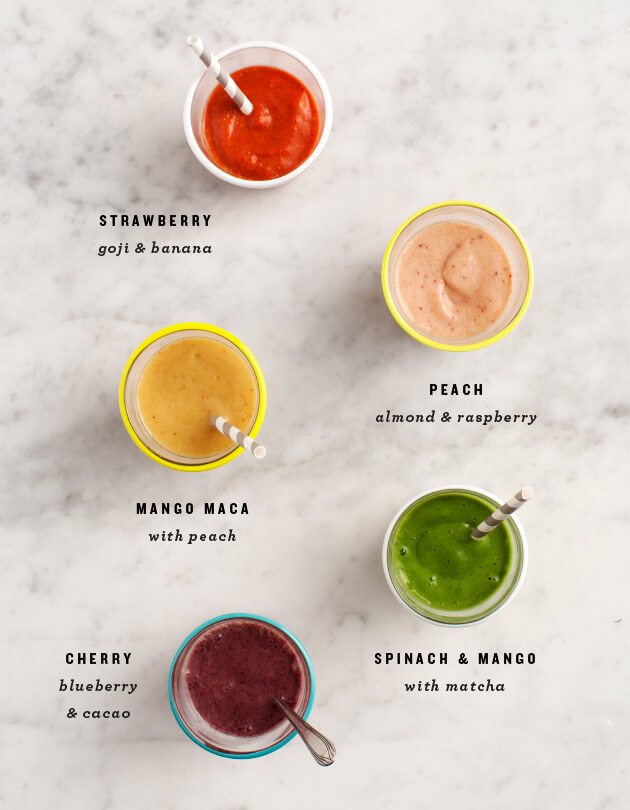 This recipe at Love and Lemons might just be the ultimate skin-soothing link to bookmark immediately — because it's not just one completely to-die-for smoothie recipe, and all of the options have very skin-happy ingredients like carrot, mango, peach, and strawberry. Go nuts (by which we clearly mean "almond milk").
4 Grapefruit smoothie with chia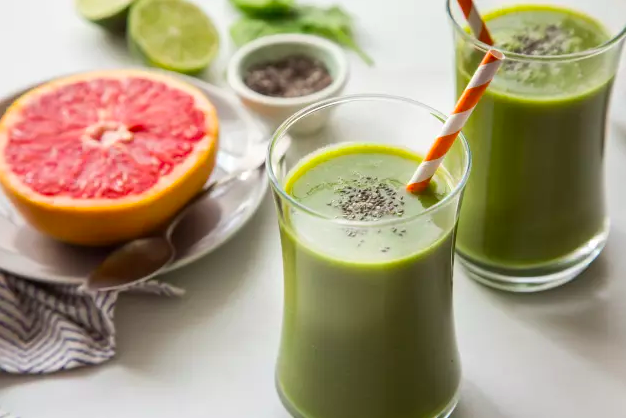 Cucumber, grapefruit, spinach, coconut water? You might literally be able to hear your face going "Ahhh" after downing one of the hydration beasts from FoodFanatic. We could basically drink this everyday and never get tired of it.
5Watermelon berry smoothie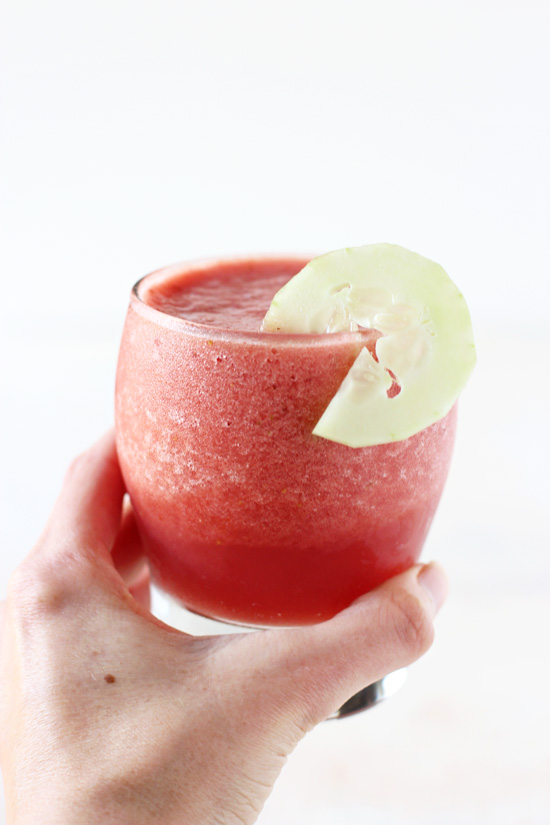 It's right in the name, folks: Watermelon is about as hydrating as you can get when it comes to things you can actually chew. And fortunately for those of us who prefer to take care of our skin by sipping as we haul ass to catch the train to work, watermelon is perfectly made to be thrown in a blender. This smoothie from Cook Nourish Bliss is about as good as it comes.
6Apple-cinnamon and almond smoothie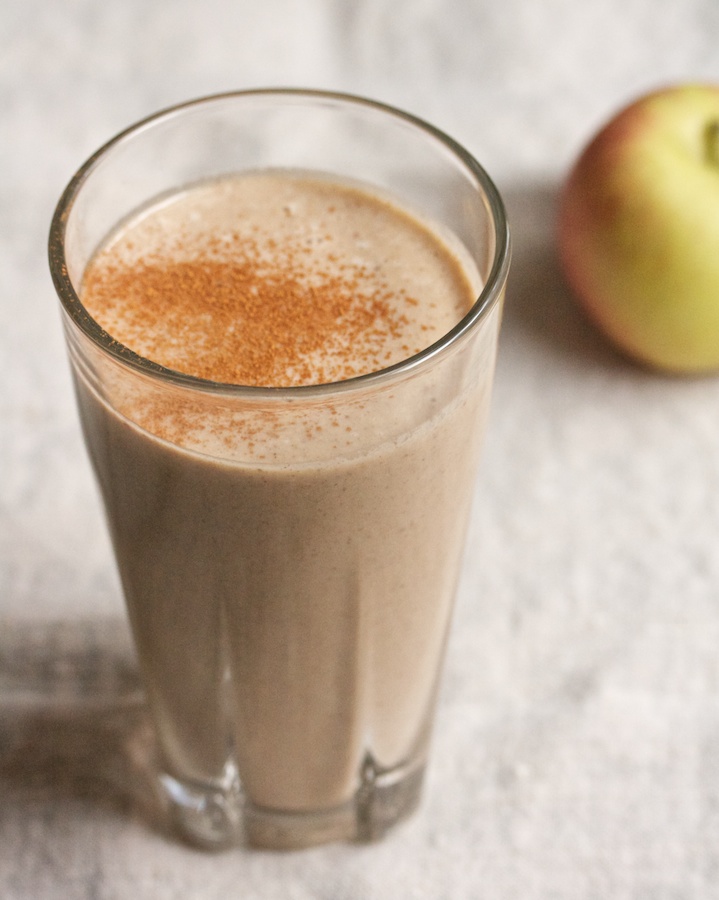 Honestly, what's more fall than apples and cinnamon? This smoothie blend from Big Girls Small Kitchen will help you flawlessly accomplish the task of embracing the hell out of fall flavors while giving your skin what it needs to handle the falling temperatures.
7Green mango smoothie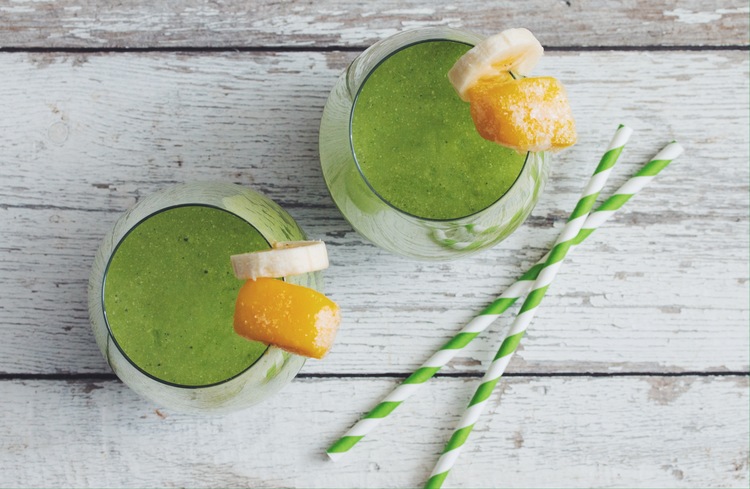 You know your body probably can't get enough of coconut oil (inside and out), and that's just one of the super skin-friendly ingredients in this smoothie from Hot For Food. Apologies ahead of time to our neighbors who are about to endure a season of hearing our blenders whirring away first thing in the morning.