7 skincare and beauty products that I can't live without this summer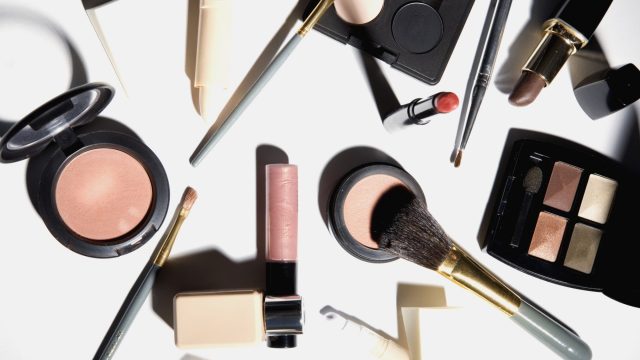 In the summer, I like to go a little more natural with my beauty routine. I like to let my skin shine through, and I also like to take really good care of my skin and hair — while it's nice to see the sun again after months of cold and dreary weather, I also need protection from those harmful UV rays. I've done a lot of trial and error to find products that work for me; these are products that feel good on my skin and face, don't make me break out, and work well (at least for me!). Without further ado, here are my summer essentials:
Josie Maran Argan Daily Moisturizer SPF 47
I use this every day under my makeup. It's the best face sunscreen I've found; it doesn't leave a white cast, and it doesn't pill up under makeup application. It almost looks matte once you apply, like a primer, and it smells good!
Glossier Haloscope Highlighter
Highlighters are great for the summer (or, y'know, year round). They're a great way to lean in to the whole summer sheen, but the goal is to try and look dewy but not sweaty. It's a challenge I'm always up for. I tried out the Glossier highlighters recently and loved them BOTH – Quartz is great for a basic glow, and Topaz is wonderful if you want to go for a bronze look.
Lavanilla Deodorant
I've written before about my quest for natural deodorant, and I've recently replaced my old standby with this. It works better than what I was using before, and it has the consistency of a regular deodorant — something uncommon in a natural deodorant. They have a few different fragrances. Personally, I love the Vanilla Blackberry.
Julep Love Your Bare Face Oil Cleanser
I know what you're thinking — an oil cleanser? But this stuff is full of good oil, and breaks down the bad oils that are on your face from the day. It also removes makeup and dirt, and leaves your face feeling soft, clean, and refreshed. I like to use it in the summer before my SPF moisturizer and my makeup, and skip another heavy moisturizer, so that my skin doesn't have too many layers of stuff on it.
Dr.PAWPAW Tinted Peach Lip Balm
There are a lot of variations of pawpaw balms, but this is my favorite because of the subtle peach tint. In the summer, I often don't want to mess with lipstick — I forget it's there, and in the heat, I often rub my face and get lipstick everywhere. But this tint is SO pretty and the formula is super moisturizing, it's my new go-to.
HSI Professional Heat Protectant with Argan Oil
I have to be honest about this — I was looking for a heat protectant, and this is the first one that came up on Amazon with Argan oil, so I bought it. But it's AMAZING. I usually let my hair air dry and then I just fix the weird pieces with a curling iron, so I spray it on my hair when it's damp. However, on really hot days, I also spray it on before I leave the house — partially because it just smells so good. My hair has been looking great, so I think it's working.
NARS Pure Radiant Tinted Moisturizer with Broad Spectrum SPF 30
A friend of mine turned me on to this, and I'm never going back. I now use this as my everyday foundation; it lets my skin shine through, and it has just enough coverage that I feel like my reddish spots and blemishes are covered. It also has SPF 30 in it, which is great, but I'll still never skip a regular sunscreen.