7 reasons why Ryan Gosling really, truly is everything
Ryan Gosling: actor, father, and cause of over a million swoons. Ryan captured our hearts with The Notebook, cemented his cool status with Drive, and promptly became beloved by both men and women everywhere. Someone that handsome and well-loved could easily have become conceited, but not our Ryan. Despite his roots as a child actor, despite being the subject of the unrelenting "Hey Girl" meme, Ryan has retained enough of his down-home Canadian sweetness to thaw the coldest of hearts. Ryan Gosling will always be love. He is everything. There are a hundred reasons why, but here are just a few. (Beyond the obvious, which is that he's straight up the dreamiest person we've ever seen.)
1. He has an impulse to help. https://www.youtube.com/watch?v=
Remember the footage of Ryan jumping in to break up a fight in the streets of New York? Well that won us all over. Since that footage surfaced Ryan has said he regrets jumping in, as the man he was defending may actually have been an art thief. Rumors tell us that upon learning this, Ryan offered the artist double the amount that the painting was worth. Right or wrong, his impulse to help is still pretty swoon-worthy. He also apparently rescued a woman from being hit by a taxi. Yeah.
2. He loves his mom.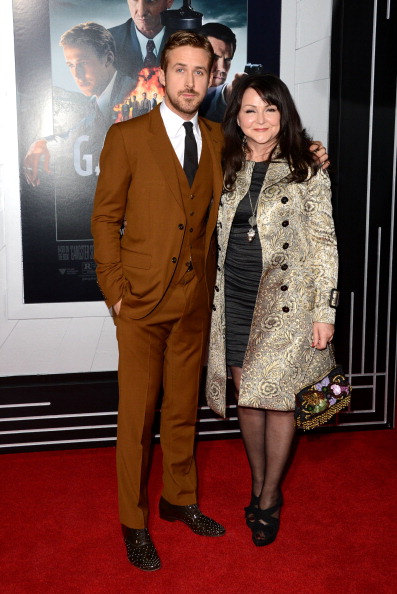 Ryan was famously raised and home-schooled by a single mom, who he credits with his autonomy and spirit. He really loves his mom, as evidenced by gushing about her whenever he talks about his childhood. He even took her as his date to the Oscars and the Gangster Squad premier, for which Eva Mendes lent her some fancy clothes. Everyone loves a bad boy, but there's just something that much more lovable about a man who loves his mom.
3. Then, there was that one time he rescued a dog.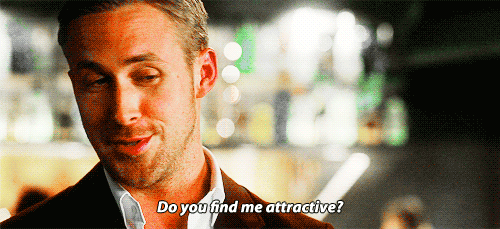 Earlier this year Ryan was going to dinner in Palm Springs with his lady-love Eva, when he spotted a dog running around in the road, and promptly got out of his car to rescue it. Cue tears. When the photos surfaced he was embarrassed, but it's not the first time Ryan has been caught puppy lovin'. He's frequently seen out and about with his dog George, even taking him on talk shows and on set. He also recently revealed that he took in a stray to his accommodation while filming The Nice Guys to protect him from the cold. Precious.
4. He absolutely loves Girl Scout Cookies, and knows how to share. https://www.youtube.com/watch?v=
On Jimmy Kimmel in 2013 Ryan revealed that he bought "hundreds and hundreds" of Girl Scout cookies and gave them away in the street. He told Jimmy that it's because he used to help his dad sell cellophane as a side business, and had a fantasy that someone would come along and take the lot. He made a lot of little girls and passersby very happy that day when he ended up throwing boxes out of his car window. For free.
5. He was insanely cute in the Mickey Mouse Club. https://www.youtube.com/watch?v=
Ryan's love of Disney started young, when he joined the Mickey Mouse Club alongside other future mega-stars Justin Timberlake and Britney Spears. His love of Disney extended into adulthood, with Disneyland still being his favorite place to go for some downtime. His favorite ride is The Haunted Mansion (isn't it everyone's?) and he is rumored to be in talks to star in Guillermo Del Toro's film adaptation. Yes.
6. He showed just how big his heart is when he ate that cereal. https://www.youtube.com/watch?v=
Saving the real tears for last. Ryan Gosling Won't Eat His Cereal became a viral sensation in 2013, with even Ryan acknowledging its existence. When the Viner Ryan McHenry tragically passed away battling bone cancer aged 27, Ryan quickly filmed a video of himself eating cereal in tribute.
7. All of the time.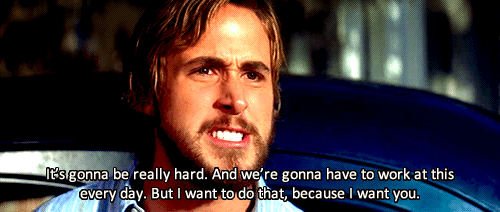 Because really . . . who are we kidding? On-screen, off-screen, Ryan Gosling is always everything.