7 kinky things to try if "Fifty Shades Freed" is inspiring you to let your freak flag fly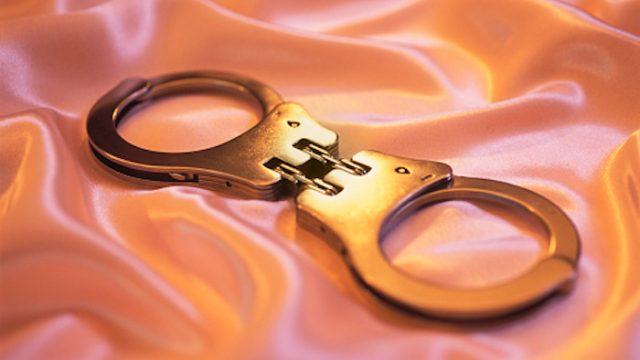 Does the final installment of the Fifty Shades series, Fifty Shades Freed, have you wanting to get in touch with your kinky self? Do your Valentine's Day plans include some horizontal exploration? This is the perfect time to get a little tied up — pun intended — while you diversify your sex life. Don't get me wrong, morning sex and the missionary position are also amazing, but if you're looking to really let your freak flag fly, consider trying out some of these kinkier activities with your partner(s) or yourself.
1Explore butt play.
In pop culture, pegging is usually associated with a heterosexual woman wearing a strap-on dildo to perform anal penetration on a male partner, but pegging can also include vaginal penetration and isn't limited to heterosexual encounters. If you've been looking to switch up the bedroom power dynamics, it might be time to add pegging or butt play to your to-do list.
2Attend a sex club.
As more and more people are looking beyond monogamous sex, you and your partner may also be interested in opening up your sexual intimacy. Perhaps you don't want to sleep with other people, but you and your partner have always been a little voyeuristic. All good reasons to look into local, reputable sex clubs so you can plan a fun date there.
3Attend a sex positivity workshop.
Most sex shops also offer sex positivity workshops where sex educators teach you how to incorporate a vast array of activities into your sex life, from rope play to mindful touch.
4Try out sensation play.
Good sex is often one hell of a sensation on its own — but consider adding some new feelings into the mix. Throw warm and cold sensations into oral sex; the giving partner can suck on an ice cube first or utilize a warming lubricant. You can also include electrostimulation in your sexual encounter via a sex toy like the Violet Wand. And check out more vibrators and sex toys here.
5Read a book.
Intimidated by BDSM or kink, but also curious? Try exploring some kink literature for beginners like Jen Miller's BDSM 101.
6Give up control.
Introduce some elements of dominance and submission into your usual routine with remote-controlled sex toys. See what life is like when your orgasm is a button away and your partner has all the control.
7Masturbate.
This one is not at all kinky, but female masturbation is still taboo. Before you get into any extracurricular kink activities, explore what gets you off solo dolo. In fact, make masturbation a morning habit, and your days just might get off to a better start because of it.
And, as always, consent and communication are key to making sure that your kinky experiences are actually a good time for all parties involved.