Here are some of the craziest things people are using for 7-Eleven's Bring Your Own Cup day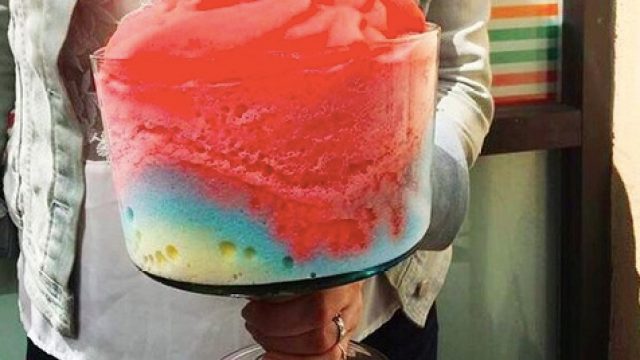 It's finally happening: today is 7-Eleven's Bring Your Own Cup Day! The promotion promises Slurpees for only $1.50 both today and tomorrow in whatever cup (or vessel, or trough) you've brought to hold it. Needless to say, people have flocked to the stores, bringing some seriously crazy "cups" with them. If there's one thing that's true about America, it's that we love our Slurpees so much we'd drink them out of a kiddie pool. Here are just a few of the interesting pics people are posting on social media for #BYOCUPDAY, our greatest national holiday.
Some people just went for really big mugs:
Others got a bit more creative (is that a tiramisu bowl?):
Others ditched the concept of "cups" entirely:
The promotion runs until 7pm today, and from 11am to 7pm tomorrow. So grab the nearest wheelbarrow, head to 7-eleven and document your Slurpee concoction with the hashtag #BYOCUPDAY. Just watch out for that gnarly Slurpee headache.