7 Cozy Pajamas That'll Make You Never Want To Leave the House
Snuggle up and hunker down in these soft and cozy sleep staples.
The product recommendations in this post are from the writer/experts quoted and do not contain affiliate links. Meaning: If you use these links to buy something, we will not earn a commission.
Picture it: You've just winded down the day, had a quick lather with a fragrant body wash, and you're ready to snuggle up on the couch to binge the latest sensation on Netflix. Aside from a bowl of ice cream or a glass of wine, there's one more thing that can make the whole night feel like a home run: wearing the coziest pajamas of your life.
Sure, you could throw on that old hoodie and some sweats. Or you could pour yourself into a pair of leggings and feel the constrictive band digging into your waist as you shift around trying to get comfortable.
But a pair of luxurious and cozy pajamas? Girl, they'll catapult you into a completely new world of divine relaxation.
Not sure which cozy pajamas are worth your hard-earned cash? We scoured the depths of the internet to find the best of the best at all price points. We tried on lots of sets, throwing some into the "meh" pile and others into the "the world needs to know about these" pile.
From pant sets to short sets and even a nightshirt, these are our top picks. But fair warning: After putting any of these cozy pajamas on, you might never want to leave the house.
RELATED: Kim Kardashian Set to Launch New SKIMS Bras with Major Star Power
​​
1
Cosabella Bella Short Sleeve Top & Boxer Pajama Set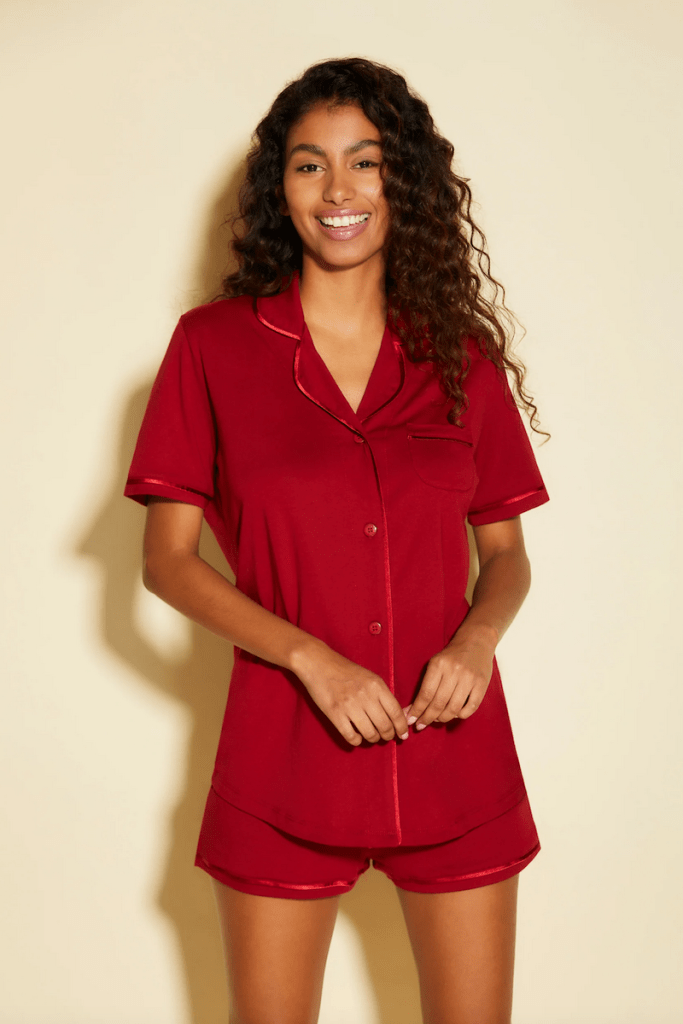 Price: $98 at Cosabella
This classically-styled pajama set from lingerie brand Cosabella is inspired by menswear but feels ultra feminine. It's made from the softest Peruvian pima cotton and features satin piping for a monochromatic contrast. It's the perfect choice if you're a 'hot sleeper' or live in a warmer climate and pants are just too much for you.
​​
2
Maurices Holiday Buffalo Plaid Deer Family Pajamas
Price: $39.99 at Maurices
Cue the holiday music, please! You'll feel like jingling all around the house in this adorable set from Maurices. But because it's not so over-the-top-in-your-face holiday, you can still wear it all winter long. And if you want to hop on the matching family PJs trend, this is part of the retailer's matching collection, so you, your partner and kiddos can all look festive together.
​​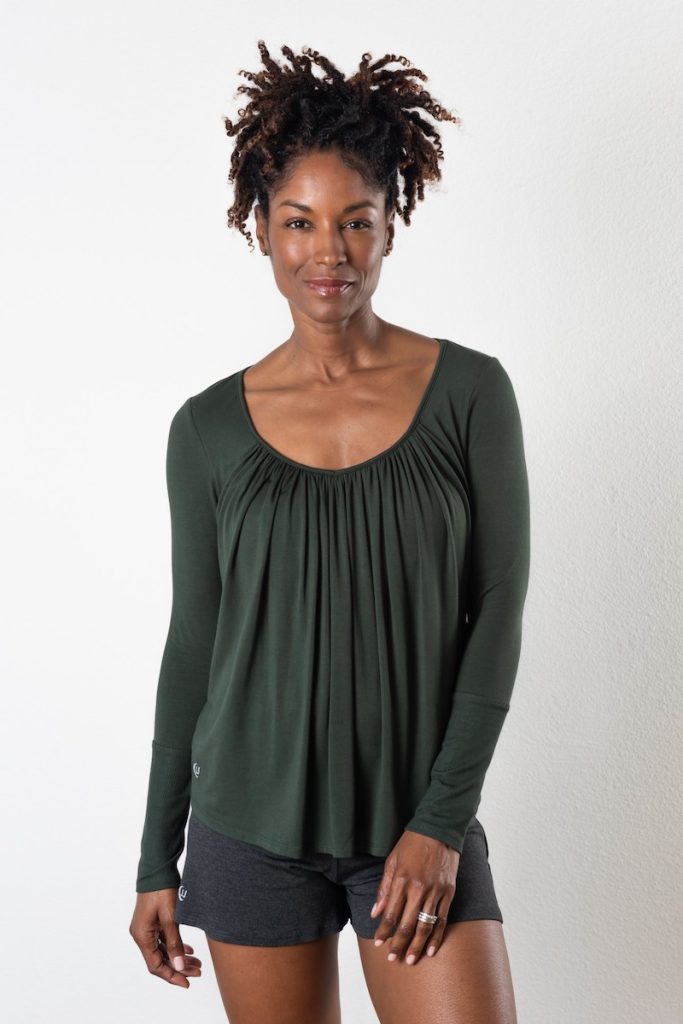 Price: $112 at JJWinks
If you're a person who doesn't like to be too matchy-matchy, then this set is for you. Words cannot describe how insanely comfortable this sleepy-soft top is from JJWinks. Not only is it made from the softest material, but it features gorgeous shirring and has a built-in bra (for those who like a little support while they sleep!) Plus, it's a carbon-neutral product, so it's good for the environment. The matching Happy Hour Pants are just as heavenly!
​​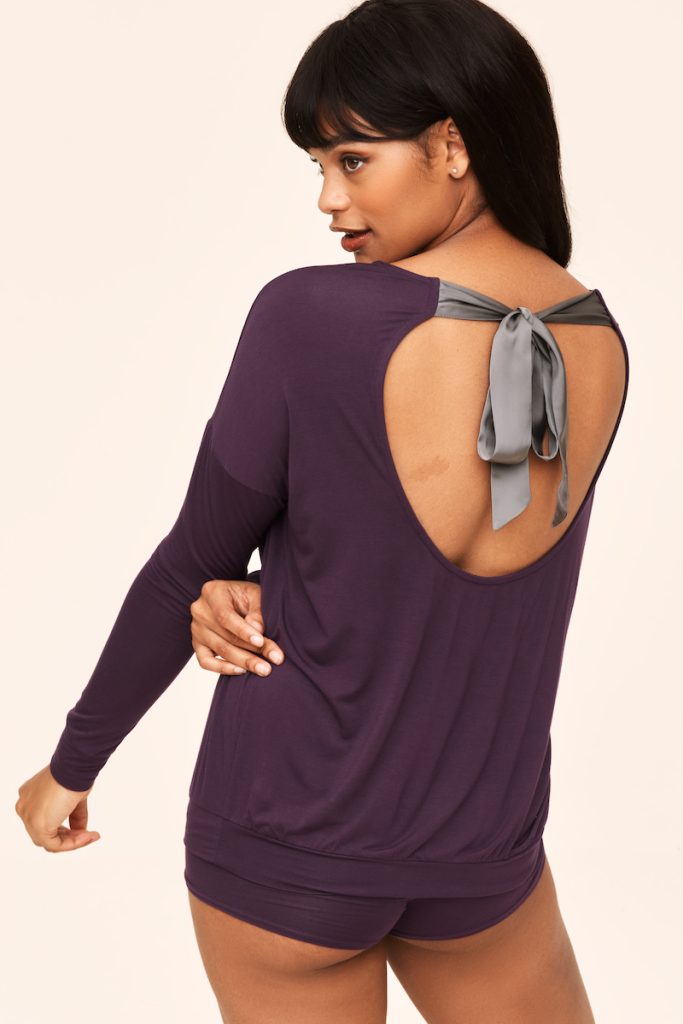 Price: $39.95 at AdoreMe
Honestly, pajamas don't get any sweeter than this. Adore Me's Lyanna pajama set includes a long sleeve knit top with satin bow detail at the back and is paired with a cheeky knit short. In addition to the gorgeous purple, it comes in a rich forest green, soft gray and inky black — and is under $40!
​​
5
M.M. Lafleur Petite Plume Astaire Pajama Set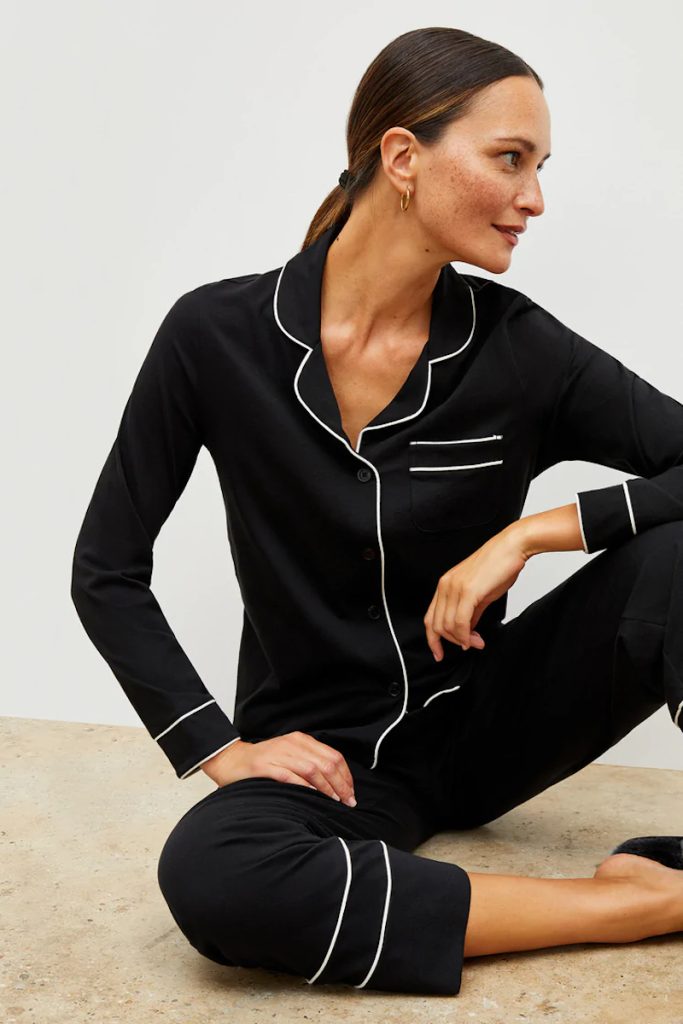 Price: $118 at M.M. Lafleur
This set might be more of a splurge, but its luxe fabrication and classic detailing help it stand the test of time. Here's a classic set that's perfect for lounging around the house in style. It features a drawstring waist so you can adjust for your comfort, and the double piping details, breast pocket and pant cuffs bring the whole look home.
​​
6
Lusome Lucienne Nightie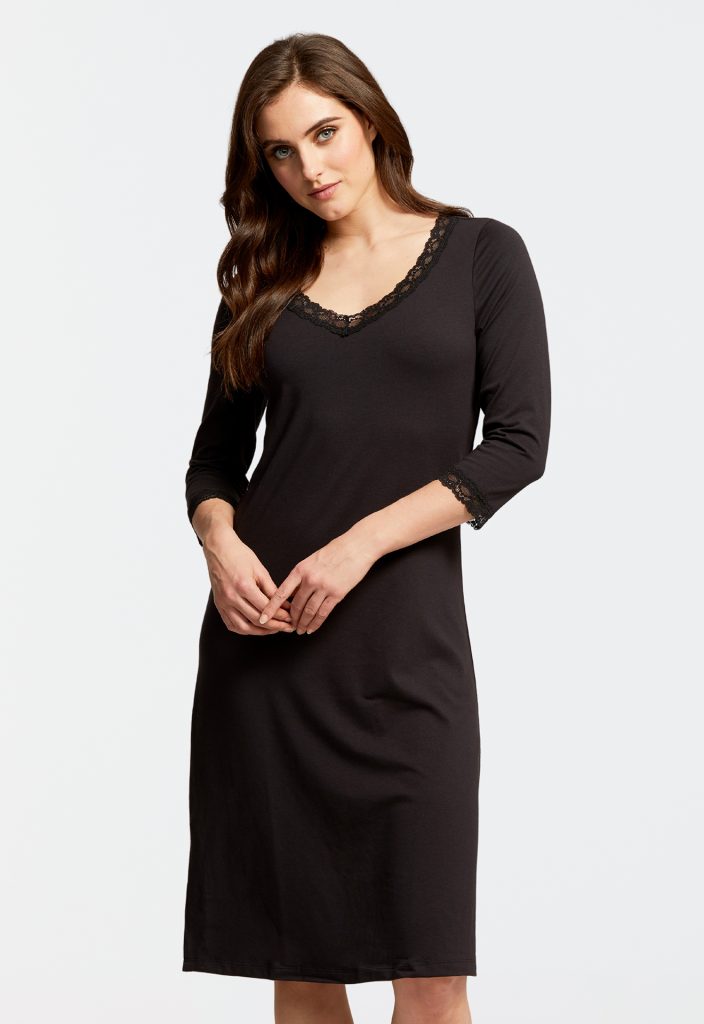 Price: $120 at Nordstrom
For those who prefer a one-and-done piece (and more of an airy feel), slip into this classic comfy nightshirt from Lusome. The price is a little higher than others because the fabric has a built-in cooling technology, which can help regulate your temperature through the night.
​​
7
Barefoot Dreams Washed Satin Eye Mask PJ Set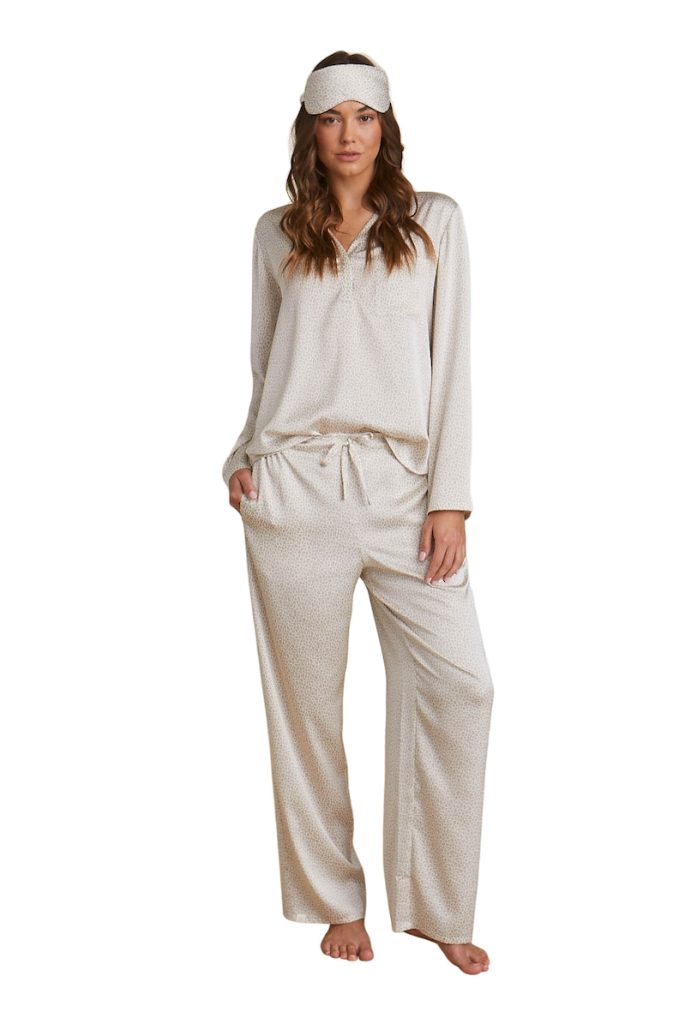 Price: $165 at Barefoot Dreams
There are a million good things happening in this splurge-worthy washed satin set from Barefoot Dreams. It has a subtle animal print that adds a touch of edge, a drawstring waist (which you can adjust after that bloat-inducing Thanksgiving dinner) and comes with a matching eye mask. In addition to pampering yourself, consider gifting this one!
Wendy Rose Gould is a veteran freelance lifestyle reporter based in Phoenix, Arizona. She covers travel, wellness, pets, and beauty.
Read more