7 best pens to add to your stationery collection right now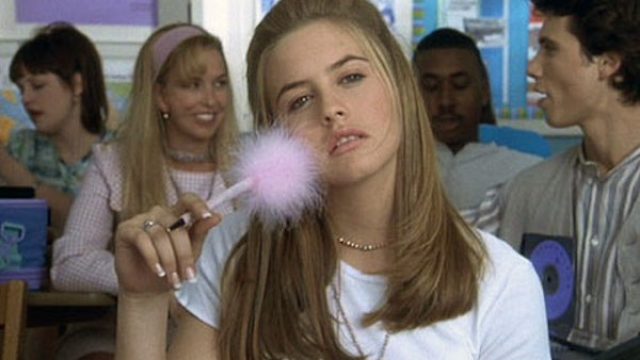 If you've been binge-watching Z: The Beginning of Everything on Amazon Video like we have, you'll understand the beauty and romanticism of a hand-written letter (and you're probably itching for your own literary pen pal), especially with Valentine's Day right around the corner. There's something about the way handwriting looks on the page — it turns even the most mundane moments into a sort of poetry. You find yourself being more careful and intentional with your words, weighing each one in your hand like it's heavy and important. Of course, the process becomes even more fun when you have the perfect pen — ball point or felt-tip, gel or black, maybe even a fancy quill if you're feeling especially bougie.
Now, it's time to whip out that stationary that's been going unused on your desk and put it to good use, whether you're writing to a long-lost love or just to your grandma. Here are a few pens to get you started.
TUL Brights from Office Depot, $11.99 
https://www.instagram.com/p/BQJOZLZBCCJ
These brand new Office Depot pens in their TUL series are seriously bright, harkening back to the days of gel pens and Lisa Frank backpacks. They're not as messy as a true gel pen and are quick-drying, a perfect combo for a cheery letter to a friend you haven't spoken to in a while.
Cross Edge Rollerball Pen, $29.99
https://www.instagram.com/p/BEwBsBMID09
Anything made by Cross is bound to feel luxurious, and even this relatively inexpensive version will have you feeling like you're ready to start signing multi-million dollar contracts, or whatever people do with fancy pens.
Pilot Metropolitan Fountain Pen, $14.50
There's probably nothing better than writing with a fountain pen — the classic tip makes it seem like you're about to put your signature on the U.S. Constitution. This is a great beginner fountain pen at an accessible price, so get to work making history!
These pens are a serious throwback to middle school days of passing secret notes with your BFFs. Pick up a pack of these colorful jellies and go crazy.
Okay, if you haven't tried out a Pilot G2, you are so missing out. These pens are so cheap and ultra smooth, which makes for a great letter-writing companion. Try the 0.38mm size for the ultimate precise lines.
Zebra F 301 Retractable Ballpoint, $11.39
Another classic, the Zebra F 301 stainless steel ballpoint pen is light, slim, and great for mastering your cursive.
If you're looking to go vintage, grab a Parker 51 fountain pen, which was once referred to as "the world's most wanted pen" and has been used by historic literary figures like the poet Dylan Thomas. You'll have to do a bit of sleuthing to find one of these collector's items, but it's worth the extra work.
Now get to writing!