6 wedding dresses from SmartGlamour that are wallet-friendly AND gorgeous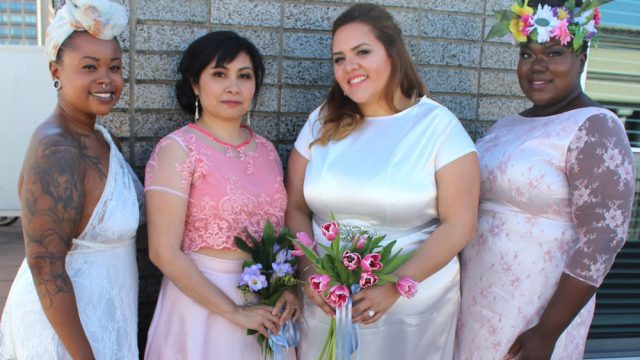 In the past, brides could easily expect to spend thousands on their dream wedding gowns. These days, the idea of an affordable wedding dress has not only become a reality, but a growing trend, with mainstream retailers offering more options every day. But what if you're looking for a beautiful dress that is not only affordable, but is also ethically made and offered in a broad size range?
Here's some great news — SmartGlamour, the New York-based brand known for their affordable and customizable clothing, just launched a Bridal and Special Occasion capsule collection. The inspiration came from the founder's own wedding. After SmartGlamour's Mallorie Dunn, got married, she realized that bridal wear was another area that her company could focus on.
"The bridal market is yet another shopping venue that misses the mark when it comes to accurate representations of women and also simply providing enough options for people of all shapes and sizes," Dunn told HelloGiggles. "I have heard one too many horror stories from plus size brides being treated unfairly while shopping. Special occasions and events occur in all of our lives and we all deserve to feel lovely and special while we are celebrating."
Check out the six gorgeous styles that SmartGlamour has to offer. You'll totally find yourself coveting one — wedding or not!
Both materials used in the above dresses come in other shades aside from white.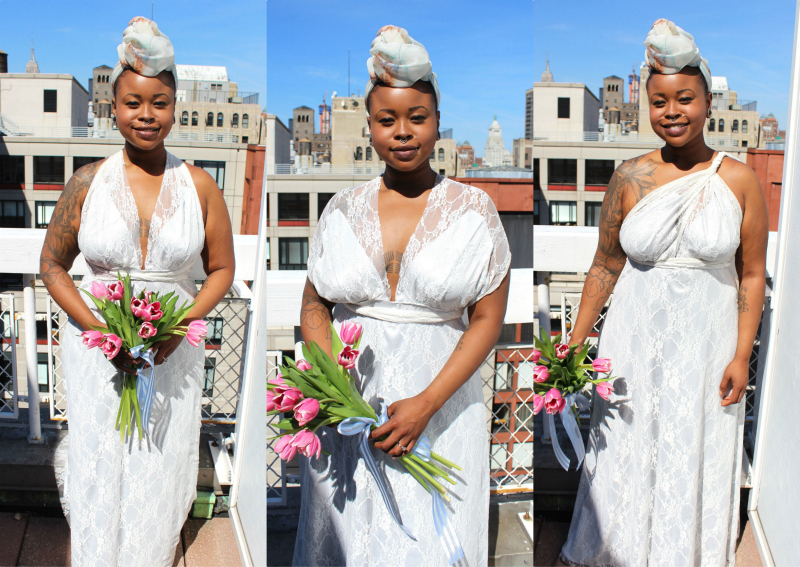 The versatile Arianna dress is one of SmartGlamour's signature styles and can be tied a number of ways around the neck and bust.
The DeWitt Lace Dress, $175, The Iris Lace Crop Top, $75 with The Juno Silk Taffeta Skirt, $80, and The Jessica Chiffon Bridal Dress, $200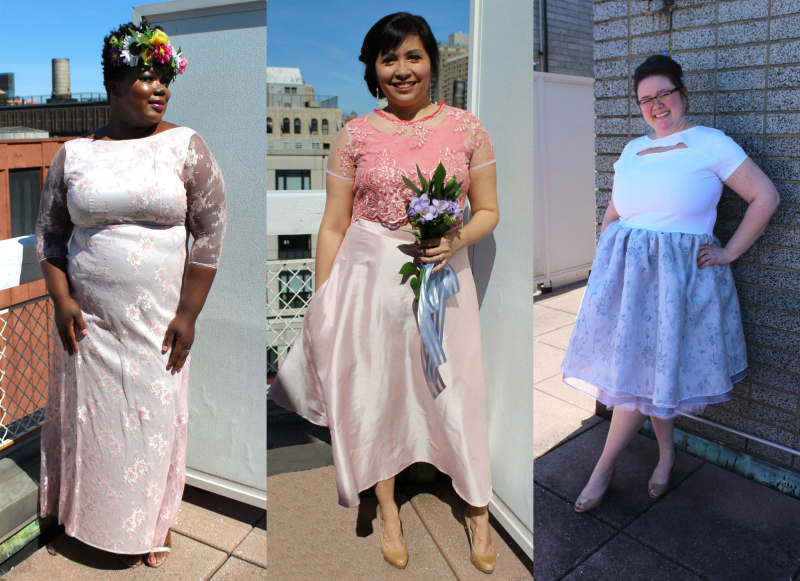 The six stunning pieces, which are all made in New York City, are available in sizes XXS to 6X and beyond, as they are fully customizable. Most of the dresses fall within the $125-175 range, with the highest being the DeWitt dress at $200.
"I feel so strongly about the need for affordable options — weddings don't need to put you into debt! And bridesmaids should want to wear their outfits again, especially when they are spending their own money on them," Dunn said. "I wanted to solve as many of these issues at once, while still sticking to SmartGlamour's fun, fresh, and vintage inspired aesthetic."