6 things you need to know about the Women's March next weekend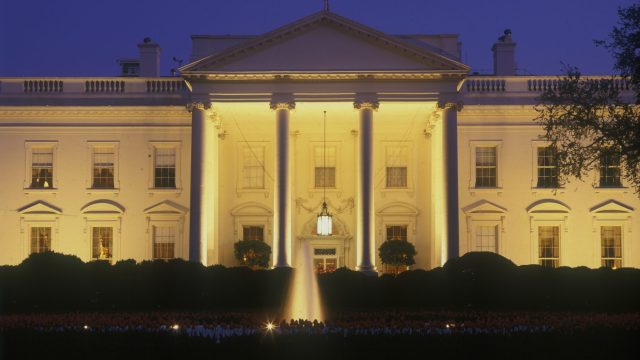 The day after Donald Trump is sworn in as the President of the United States, thousands of people are marching in Washington D.C., and around the world, to "send a bold message to our new government on their first day in office, and to the world that women's rights are human rights," according to the organizers.  the Women's March's website. People are marching all over the country, so if you can't make it to the capitol, there are ways to join in if you want. So far, there are almost an estimated 200,000 just in D.C. that are going to take part in the protest march, so you might want to make sure your trip (to whatever march you attend) is as organized as possible. Knowing what you're marching for and what you can and cannot bring with you is essential to making sure the even goes off as seamlessly as possible.
Here's what you need to know.
What is the Women's March and why is it happening?
Women's March originated as a Facebook page after Trump was elected in November. It is now a grassroots movement that aims to elevate the concerns Americans have about a Trump president, related to "women's rights, immigrant rights, worker rights, reproductive rights, LGBTQIA rights, environmental rights, rights for all races, and religious freedom," according to the Women's March website. There are some guiding principles that drive the group.
You don't have to be a woman to participate
This may seem obvious, but the march is not just for women — it's an inclusive event for all genders. Kind of like how feminism isn't just for women — so don't let anyone feel left out.
Make sure to plan how you'll get there
The rally begins on Saturday, January 21st at 10 a.m. with the march to follow at the intersection of Independence Avenue and Third Street SW , near the U.S. Capitol. Parking won't be provided for cars (though buses are apparently taking over the city)and traffic will be heavy, but the nearest Metro stations are Federal Center SW and L'Enfant Plaza to the south and Judiciary Square to the north. Check out the Women's March accessibility guide if you need special accommodations.
Keep in mind you can't bring certain things to the march route
Backpacks aren't allowed unless they are clear and no larger than 17″x12″x6″. Other bags and purses can't be larger than 8"x6"x4". You also can't bring bicycles onto the route, so lock them up nearby. And don't take anything that could be seen as a weapon — even wooden signposts will be confiscated.
Don't live in D.C.? Check out these travel options
If you don't live in D.C. and don't want to drive, you can still attend the march. Many states are organizing charter buses and carpools to take marchers to Washington to lower individual travel costs, but you might want to hop on a reservation because the city is going to packed. Group travel is a great way to kick off the weekend and you get to meet new people you might not have met otherwise!
If you can't make it to D.C., find a local march
Right now, there are 281 sister marches all around the U.S., with an expected attendance of 593,833. All 50 states and Puerto Rico have at least one march, plus 55 global cities on six continents, so people in Paris, Tokyo, and Nairobi will be marching alongside those in D.C. As the Women's March mission reads: "We work peacefully while recognizing there is no true peace without justice and equity for all."
It's going to be a very big day. Don't miss out on taking part of such a historic event if you can.