6 Black-owned fashion brands to shop for all of your "Black Panther" premiere needs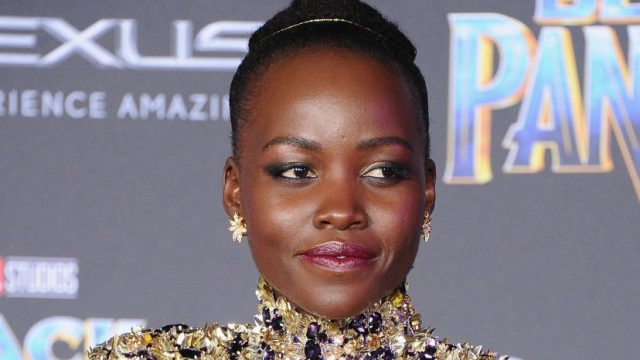 Unless you have been living under a rock or are not a fan of things that bring joy, it's probably safe to say that you are one of the countless people anticipating the premiere of Marvel's Black Panther. Hell, the excitement surrounding the film is so unprecedented that even one of its stars, Lupita Nyong 'o, can't score a ticket. But no group of people are more hyped to throw all of their dollars towards going to see the film than Black people — so much so that Instagram user Dennis Maurice and his friends started #BlackTie4BlackPanther and a corresponding Facebook event.
#BlackTie4BlackPanther is encouraging Black moviegoers to put on their most colorful African prints, suits, and dopest regalia in the name of celebrating a film that is giving us a rare moment to see a Black story that is bold, complex, and powerful.
And did you see what the film's cast and some of our favorite celebrities wore to the Los Angeles premiere of Black Panther on Monday night? (Can we talk about Lupita Nyong'o?!) Their royal red (purple) carpet looks will surely inspire your #BlackTie4BlackPanther outfits, too.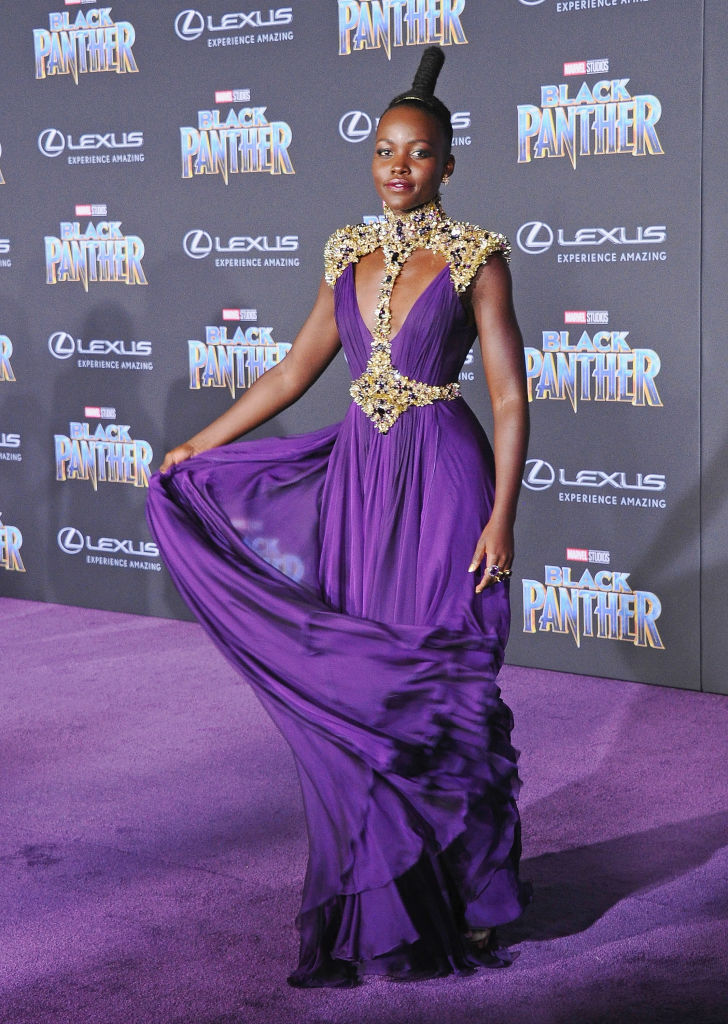 To make sure that your Black is nothing but excellent as you prepare for Black Panther's premiere, here are six Black-owned fashion brands to shop ahead of the film's February 16th release date. Now, to make sure that your outfit slays, check out…
For bright and bold African print designs, check out Toronto-based brand Rahyma for everything from vibrant blouses to jumpsuits.
STUZO Clothing, founded in 2010 by Stoney Michelli and Uzo Ejikeme, is a genderless, queer-owned clothing company — offering everything from velvet joggers to Kente overalls. Pick something from one of their dope collections to debunk the myth of gendered clothing the same way that Black Panther is debunking the myth that people won't show up for a Black superhero film.
https://www.instagram.com/p/BeWj0h8lMmD
Founded by Atlanta-based designer A'Shontay Hubbard, the brand offers everything from cocktail dresses to T-shirts. And if you're a curvy woman who plans to do the most for Black Panther, look into one of the site's custom gowns.
If you still plan on making a statement at the theater but want to leave the ballgown at home, try any one of this brand's bold but minimal statement sweatshirts, like their "Queer AF" crewneck pullover. They also have a kid's collection, in case you're planning on exposing your son or daughter to greatness at an early age.
Founded by Aaron J. Barnes, Dapper Black Box is a family-owned subscription based service that delivers a new box of products ranging from suspenders to pocket watches in the name of putting the art back into dressing. Even better, the purchase of each box invests money back into the Black-owned companies whose products are featured in each box.
And for the finishing touch…
What better way to top off your Black Panther premiere outfit than with a signature headwrap or handmade jewelry? Espeically if those pieces come from a brand whose name that translates to "strong woman" in Haitian Kreyol? Black Panther is filled with strong women who do more than take a backseat to the men, and who are undoubtedly and unapologetically BLACK, so use this as an opportunity to pay homage.
Who else can't wait until February 16th?