6 beach reads to start this Memorial Day weekend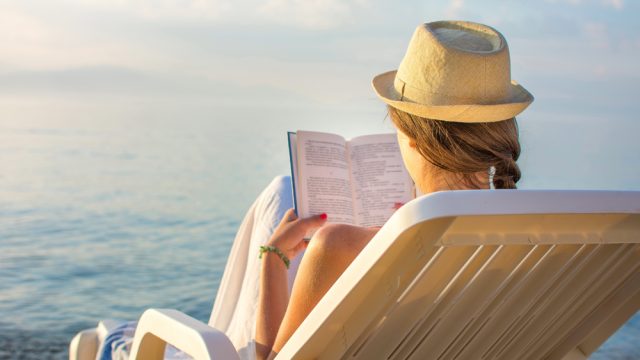 When it comes to good summer reads, it can be hard to find a book you really love. From going to amazing bookstores to even ordering a book off of Kindle, a good book can change you. There are some classic novels that we love and can read whenever we want. And for this summer, there is even some reading challenges to help us complete our goal of reading all our favorite novels.
But with this summer, many are looking for some new books to occupy their time. So we have some suggestions for our readers! Here are some new reads to take you on a journey throughout your Memorial Day weekend.
1All the Light We Cannot See, by Anthony Doerr
https://www.instagram.com/p/BUpN97DFr9M
A story of two different sides of World War II, All the Light We Cannot See is a heart-wrenching novel that will take you away. It is a great read and one that you'll find yourself fully invested in.
2As Old as Time, by Liz Braswell
https://www.instagram.com/p/BUmdYYrD4CF
Love Beauty and the Beast? Well then you'll love As Old as Time. Based on the story of the Beast, it is a wonderful look at a classic story we all love and know.
3From Rockaway, by Jill Eisenstadt
Love a good story about a group of friends dealing with their summer lives? Well, you'll love From Rockaway. This novel based around lifeguards for the summer has many talking, and it is a wonderful read!
4All Stories Are Love Stories, by Elizabeth Percer
Following the aftermath of earthquakes in San Francisco, All Stories Are Love Stories is a wonderful story. It proves that we as people are strong and can overcome all.
5We Were the Lucky Ones, by Georgia Hunter
If you love a story of a family coming together through it all, you'll love this novel. Inspired by a true story, We Were the Lucky Ones shows us the importance of love and family even during the hardest times.
6A Piece of the World, by Christina Baker Kline 
A story of friendship and art, A Piece of the World takes an interesting look at an iconic painting. Inspired by the piece Christina's World, the novel is a very intriguing look at the world of the artwork.
So go out and pick up your favorite book and enjoy lovely weather reads with friends!