This 5-year-old designed her own preschool graduation dress, because she can slay and play all day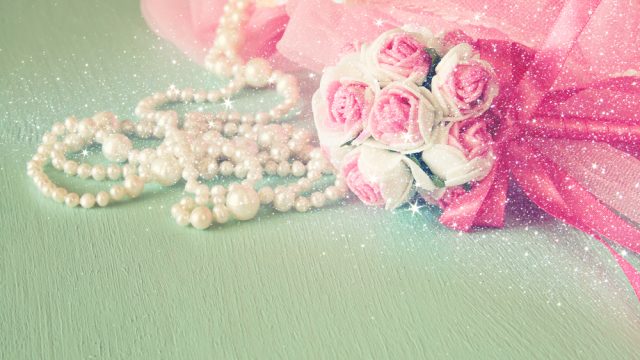 If you've ever wanted to look a certain way for a special occasion but couldn't find your dream outfit, let Twitter user Ash Leon's viral post about her cousin be your inspiration. Watch out Project Runway! She's only 5-years-old, but that did not stop this fashion minded preschooler from wearing her own dress design to her graduation ceremony.
She did that!
It can only be described as highly reminiscent of one of fashion power house Marchesa's designs. Leon's cousin pulled out all the stops to stylishly bid adieu to pre-K. false
The mermaid style dress centered around shades of pink and used the mediums tulle, sequins and feathers.
The design prodigy accessorized appropriately for the event. She with elegant white elbow length gloves and a lace headband. She kept her beauty element simple and opted for a mostly fresh face (she is five after all). A solitary pop of pink on her lips totally matched the Barbie-esque color of her gown's sequin bodice. All that color coordination! We can't handle.
This young lady is obviously already super talented. And her DIY attitude combined with her sense for color and texture will take her far. If this is her preschool graduation look, we would love to see what she comes up with in the future. Nurture that natural talent!