5 reasons you actually should be on LinkedIn (but you can still make fun of it)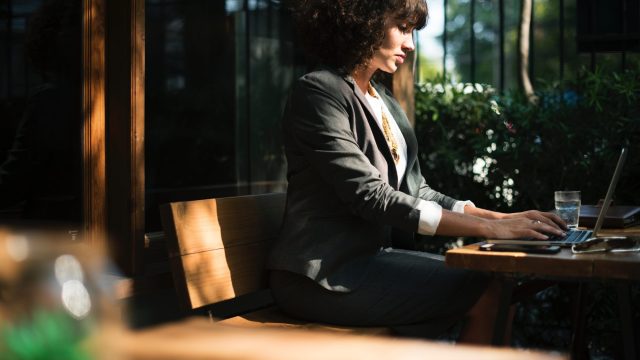 Looking for a new job is, simply put, total hell. Even when you're qualified and know what you're doing, it is just awful. We wouldn't wish it on our worst enemies. With technology being the all-ruling force in our lives that it is, the way we look for jobs has changed, and while you might default to other job-search sites now, LinkedIn was a huge part of that back when it launched in 2002. LinkedIn can seem like a total waste of time sometimes, and it can be a fun site to dunk on, but there are still reasons to be on LinkedIn 2017 if you want to get noticed.
Be honest: When was the last time you updated your LinkedIn profile? Do you even have one? It can be easy to think that an online presence just goes away when you fail to pay attention to it, but an old social media presence can be just as bad as not having one at all. There's actually a whole world happening on LinkedIn while you're off playing on Twitter and sending networking emails into the ether. There are 500 million LinkedIn users in over 200 countries as of April 2017. You need to get in on this action, but don't worry: You can still loathe the social network and make use of LinkedIn every change you get.
Here's why you should be on LinkedIn — and not in an ironic way — in 2017.
1It's not like it used to be.
The user interface alone makes LinkedIn laughable, but it makes updates all the time. Just recently, the site added some updates that allow you to add a cover photo and media to your profile, which is useful for creative types. The new updates also feature your posts more prominently, so you can literally log in like once a week, share an article or something, and your profile will look like you're actually keeping up with it.
2It's where the recruiters are.
It really depends on your industry sometimes, but recruiters use LinkedIn on the regular. Instead of trekking around the internet trying to apply to jobs and freaking out about how hard it is, LinkedIn allows employers to come to you. It's a good way to see what's out there and get a little professional self esteem boost: Everyone likes to be told they stand out.
3It's not a bad place for your resume to live.
Apart from recruiters, employers will use LinkedIn, too. While you might have a gorgeous website or portfolio somewhere, LinkedIn is also a good place for employers to check you out before they call you in for a job. It's a grown-up way to present yourself.
4The paid features are actually useful.
If you are actively hunting for a job, the paid features of LinkedIn — like being able to message people outside of your network and see who's checking you out so you can jump on that opportunity — are actually useful. We hate to admit it, but sometimes paying extra for otherwise free sites and apps is totally worth it. At least you can say you're literally doing everything you can to get a gig.
5You can show off your work personality.
About that "posting content" and engaging thing. LinkedIn is a good place to do that and show off your professional interests and personality. Yes, Twitter is a good way to show your wit, interests, and takes on everything from This Is Us to Donald Trump, but it's not always the best way for an employer to gauge what you know about your career. You like what you do, hopefully, and are interested in the industry, right? LinkedIn lets you geek out over the stuff your Twitter followers probably don't give a damn about.