5 no-bake Fourth of July desserts for procrastinators
Procrastination is my middle name, which can be challenging when I'm also the kind of person who likes to host parties — particularly holiday parties. Every year when the Fourth of July comes up, I have all these grand ideas of what I'm going to bake, what I'm going to cook, what I'm going to invent. But it never quite works out that way because, well, life.
However, if you're anything like me (virtual high-five, my fellow procrastinator!), you're about to have the yummiest 4th of July of your life — without having to plan ahead. I finally realized that all those delicious-looking red, white, and blue recipes that come out every year, like white chocolate firework brownies, are great in theory, but they're not really my cup of tea. I need something more last-minute than that, and I'm here to share with you what I've come up with.
The majority of the ingredients you need for the following recipes can probably be found in your kitchen already. And the rest can easily be picked up at your nearest grocery store. So go forth! And enjoy your patriotic sweets!
Here are five no-bake Fourth of July desserts that are perfect for anyone who loves to procrastinate.
1. Fruit Flag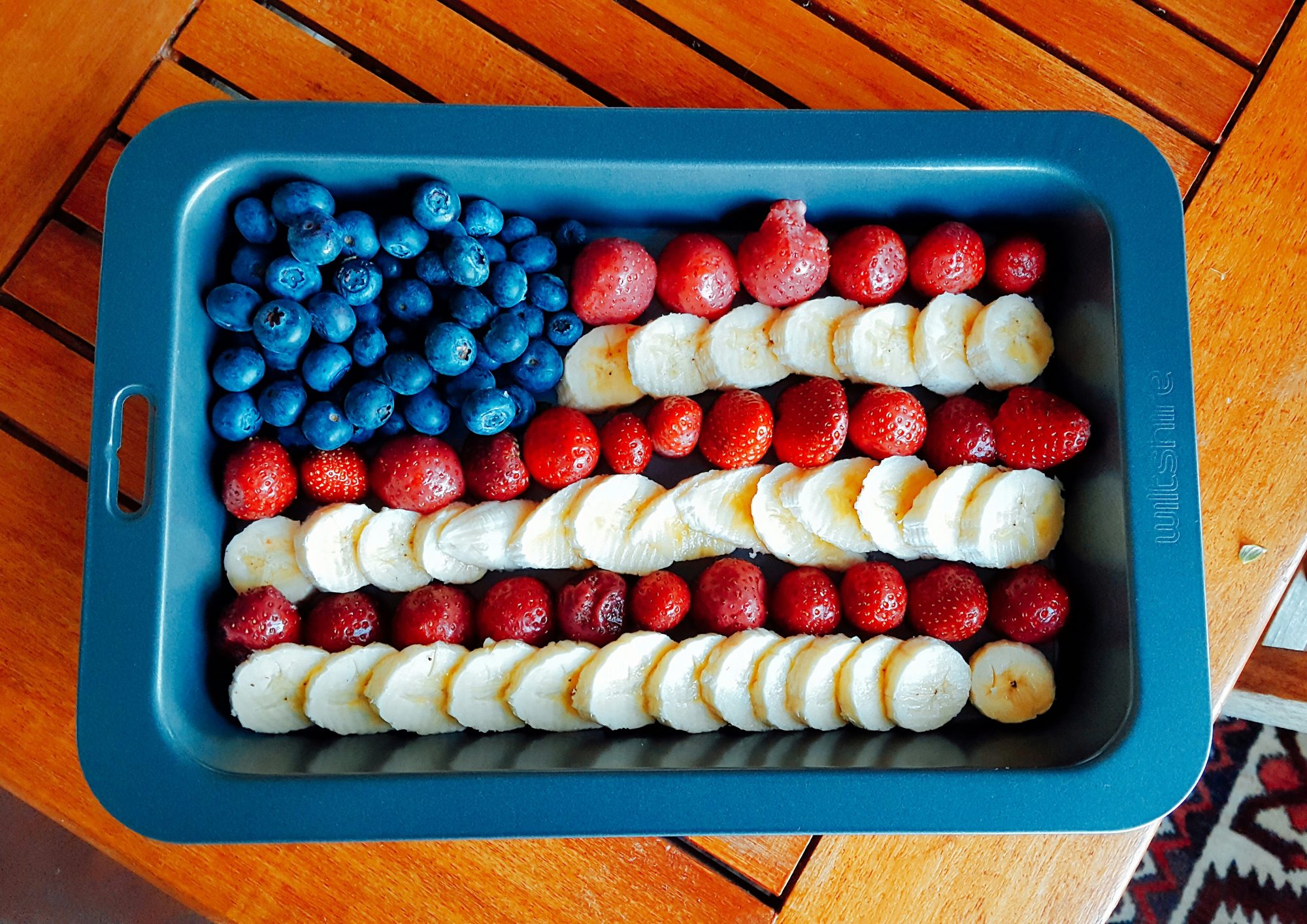 How patriotic do you feel just looking at that?! Literally, all you need are three ingredients for this simple dish: bananas, strawberries, and blueberries. Get out a rectangle pan and stack everything in there nice and neat. If you really want to impress people, bring along some Cool Whip, whipped cream, some classic Greek yogurt, or even some vanilla ice cream. Winning.
2. Good Ol' Fashioned American Oreos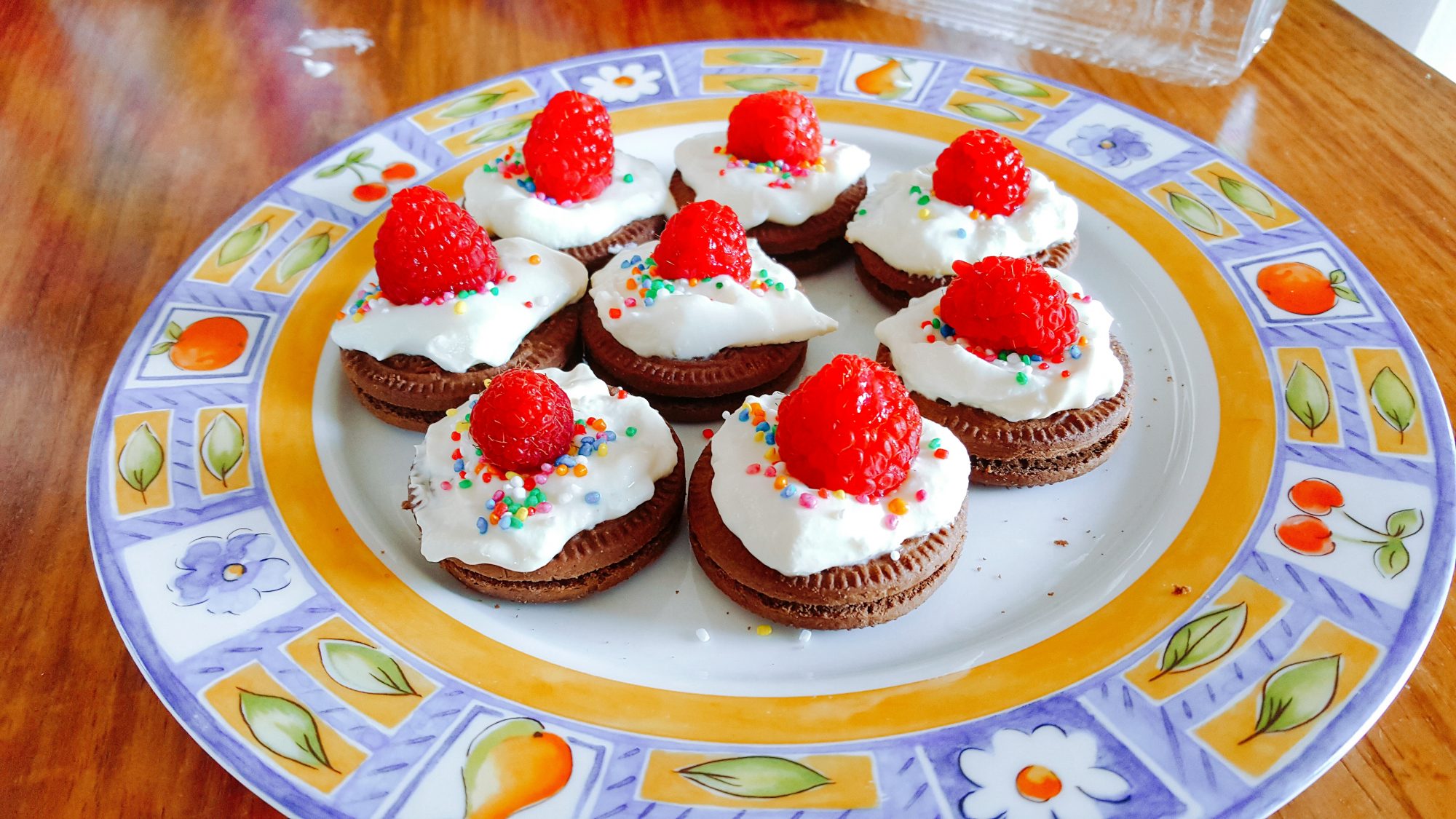 Okay, I have a confession to make. When I rushed to the nearest corner store to get red and blue sprinkles for this delightful dessert that I planned to bring to a friend's party, they were all out. No joke. Everyone else living within a 10 mile radius of me apparently had the same idea in mind and they all beat me to the punch. Naturally, I was running too late to drag my ass to another store, so I was stuck with these colorful sprinkles that, at the very least, had red and blue mixed in there somewhere. Hey, it does the job just fine.
To start, lay out some Oreos on a plate. There are a few options for the white spread on the top. You can use a mixture of room temperature cream cheese and Cool Whip, melted white chocolate, or Greek yogurt, depending on how decadent you want to get with these suckers. Next, scatter on some sprinkles (hopefully yours are red and blue), and top with a raspberry. Or a strawberry. Just, you know, something red.
3. Red, White & Blue Cheesecake Parfait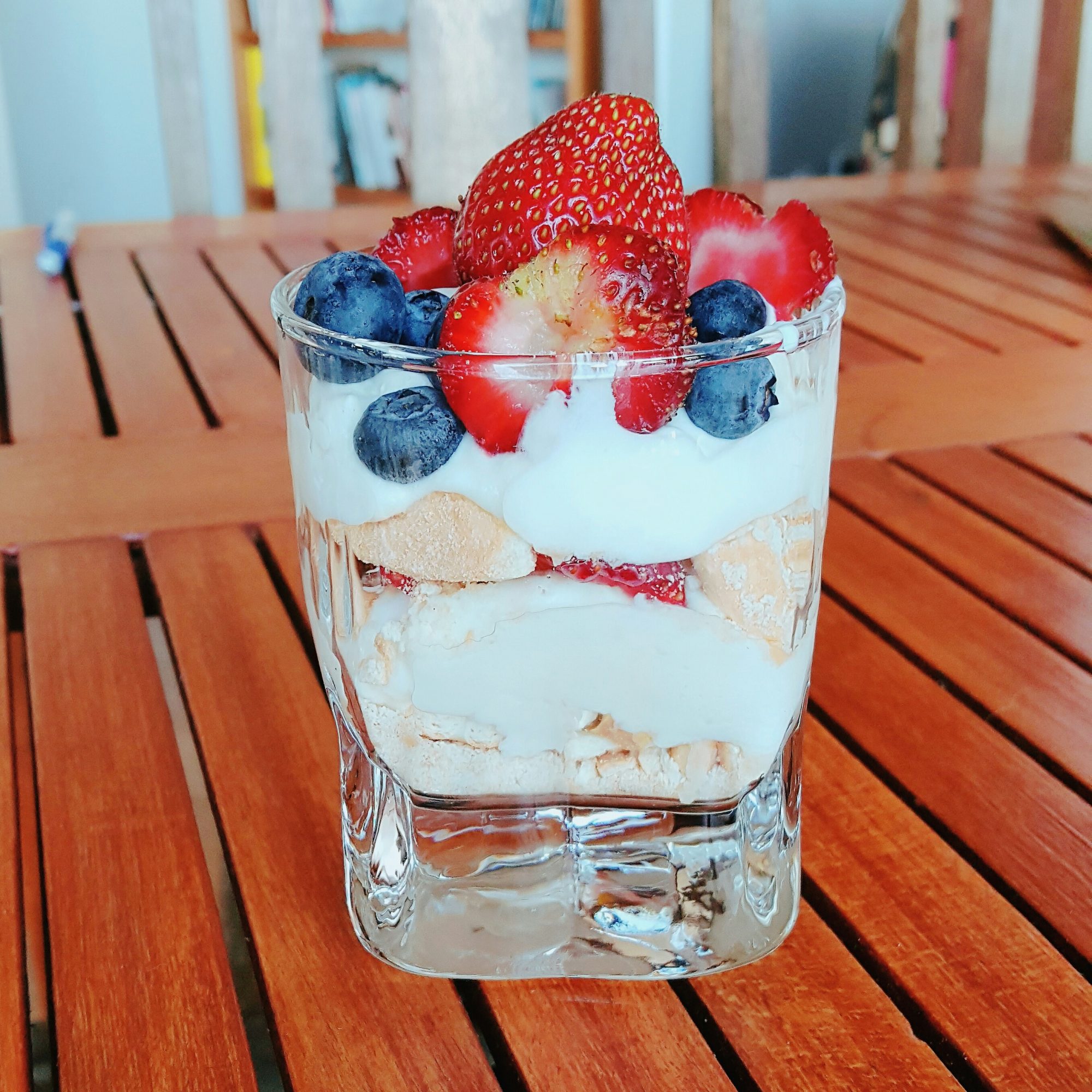 How fresh. How pretty. How fancy! This is a classy single-serve dessert you can serve at pretty much any Fourth of July party, and people of all ages will appreciate it.
Here's what you'll need: 8 shortbread cookies, crumbled, 1 package of Philadelphia cream cheese at room temperature (this is important!), 1/4 cup sugar, 3/4 cup Cool Whip, 1 tablespoon of milk, 1 tablespoon lemon juice, some strawberries and blueberries. Mix up the cream cheese, sugar, milk, and lemon juice in a big bowl until combined. You can use an electric mixer if you've got it. Stir in the Cool Whip. Then start layering.
Cookie crumbles at the bottom, followed by the cream cheese mixture, the rest of the cookie crumbles, then more cream cheese mixture, and finally the fruit.
4. Patriotic Strawberries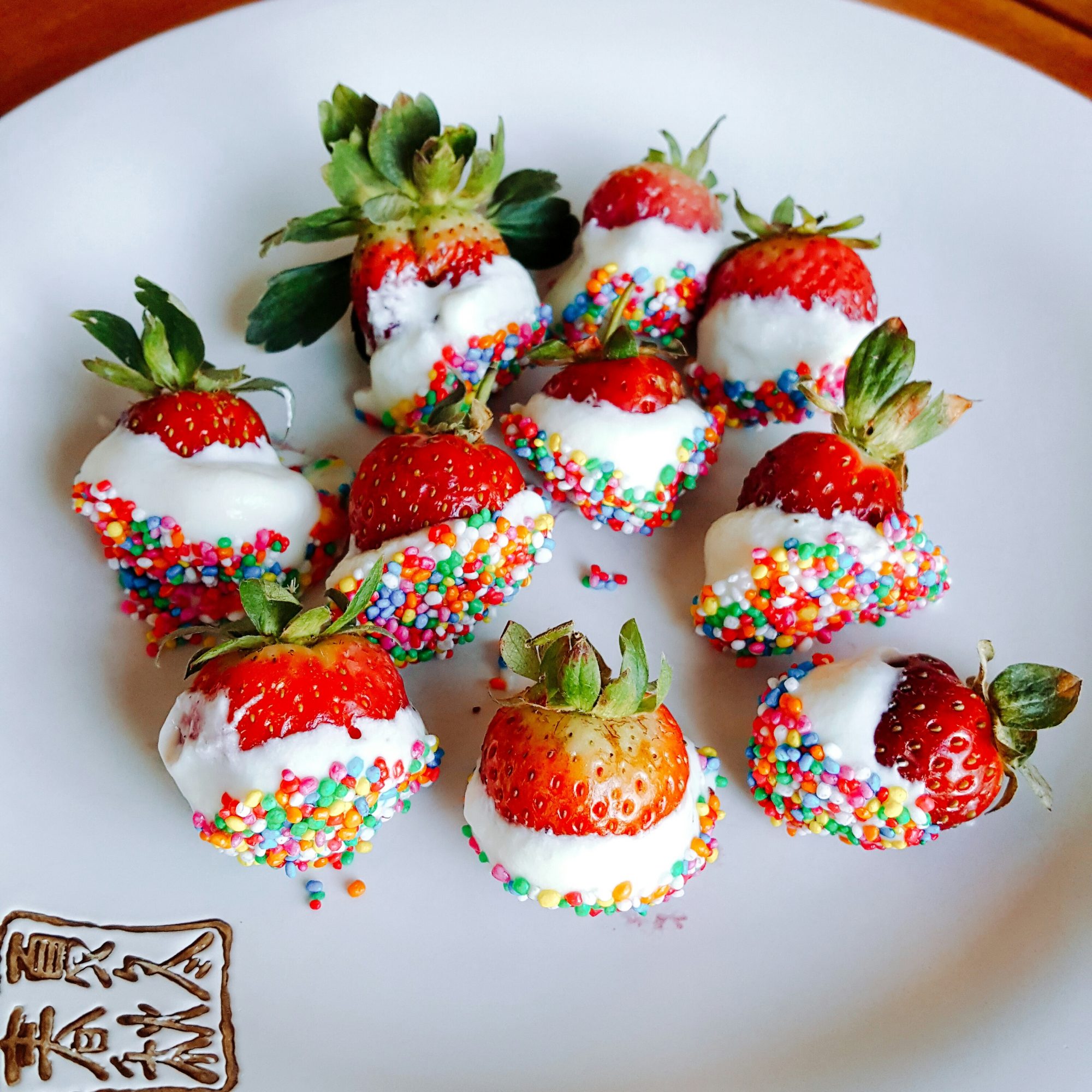 It can't get any easier than this. Dip fresh strawberries into melted white chocolate and then roll them in red and blue sprinkles. There's another option here that you might like even better: In the recipe above for the cheesecake parfait, make some extra cream cheese mixture and use that as your dip instead. It's basically a mini strawberry cheesecake. With sprinkles.
5. Peanut Butter Flag Toast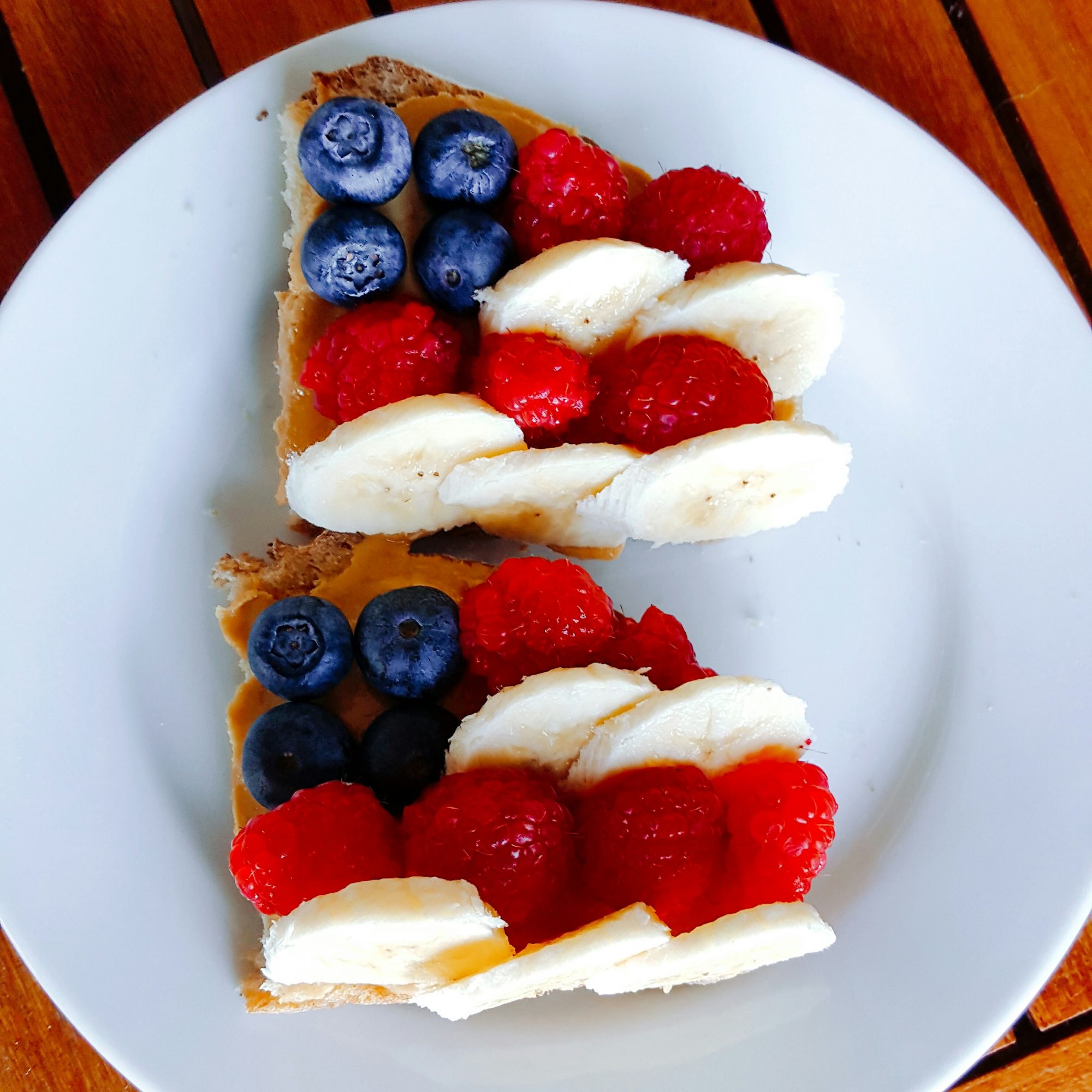 Bread is the ultimate comfort food and I'm pretty sure it cures any and all emotional ailments. Pick up your favorite kind — mine is sourdough, and I cut one slice into two — and spread some peanut butter on it. Top it with a fruity American flag, using blueberries, raspberries, and sliced strawberries. It fits in perfectly at a Fourth of July brunch!