5 masturbation tips you'll wish you'd known all along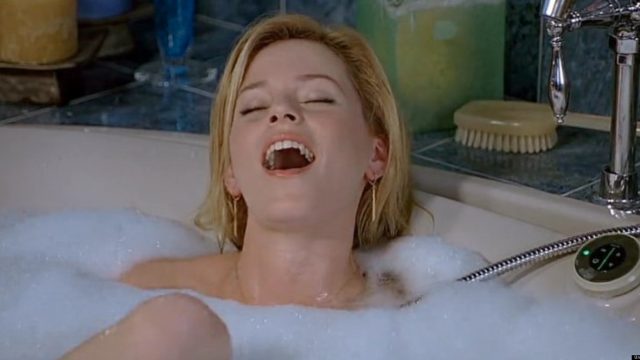 Obviously, engaging in solo sex means you're only responsible for pleasing yourself, which means if you aren't getting off, you can't blame your dissatisfaction on another human being. You're totally free from caring what anyone else wants, which is great, but it's also totally on you to make sure you're getting the most out of masturbating, which can be a lot of pressure.
Everyone is different, so there's really no wrong way to do the deed, but if you want to enjoy hotter solo sex, there are some things you can do to improve your one-on-one time that don't involve vibrators or contorting yourself into any strange, terrifying sex positions that leave you suffering from pain and regret the next day.
It's a well-known fact that self-exploration in the form of masturbating offers various health benefits, like relieving stress and making women happier, and there's even psychological evidence that masturbation increases productivity at work.
If that makes you want to work even harder at improving your self-pleasuring skills, then get into these masturbation tips you wish you knew all along, and don't be afraid to practice until you've got them down to a science.
1Don't give the clitoris all your attention.
Sure, this goes against everything we're taught about satisfying women in bed, whether with a partner or when rolling solo. For the majority of women, clitoral stimulation is the quickest route to climaxing (sorry, vaginas, but you know it's true); however, there are other parts of your anatomy that can make the trip just as intense and exciting.
As Huffington Post points out, cervical and G-spot orgasms can be just as gratifying, and the latter can lead to female ejaculation.
2 Use lube.
Like, why didn't you think of this sooner? Whether you're self-pleasing with a sex toy or using your fingers, adding some lube will help spice up your solo sex sesh.
Author of The Complete Idiot's Guide to Amazing Sex Sari Locker explained SELF why women should use lube during sex and masturbation.
You may crave variation during masturbation, particularly if it's your only sexual outlet," Locker said. "Some women try warming or tingling lubricant, or even use it with sex toys for masturbatory variety."
Additionally, with no partner present, there's no pressure to try and make lube application less awkward.
3 Don't neglect your nipples.
In case you didn't know, nipplegasms are a thing. According to ob-gyn Christiane Northrup, M.D. and author of Women's Bodies, Women's Wisdom, nipple stimulation can help bring you to orgasm.
"When the nipples are stimulated, oxytocin is released, which causes the same uterine and vaginal contractions associated with orgasm," Northrup told Women's Health Mag. "This brings more blood flow to the genitals and can trigger an orgasm."
4 Let your mind guide you to a climax.
This may sound extremely far-fetched, but researchers have said orgasms just from thinking are actually more common among women than one would think, which just goes to show that there is literally nothing we can't do if we put our minds to it.
It's all about focusing on a fantasy and concentrating until you climax. It might take some practice, but it stands to reason that this mind-driven form of orgasm could make make things steamier the next time you masturbate or enjoy a romp with a partner.
5 Masturbate more often.
When it comes to pleasing yourself, is there even a such thing as doing too much? That's a highly personal decision, although there are evidently long-term effects of too much masturbation on the brain. Having said that, some scientists actively encourage women to masturbate more often because of benefits like making us happier and even toning the muscles in the pelvic area. Honestly, all workouts should come with an orgasm.
However you decide to do it, realize that there's no shame in exploring your body in a manner that makes you comfortable. Most importantly, relax and have fun in the process.