The HG team tried Starbucks's new Unicorn Frappuccino because we couldn't help ourselves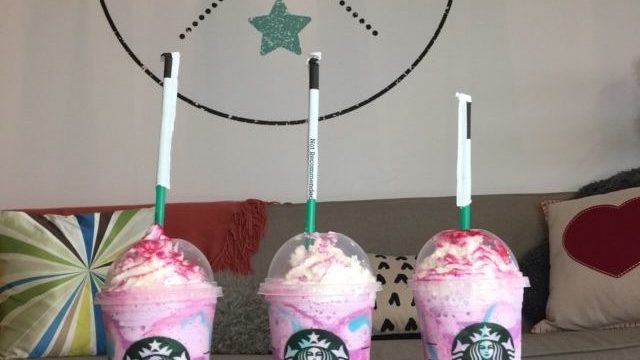 The unicorn trend has been taking over the internet — from hairstyles to birthday cakes, people can't get enough of the multi-colored phenomenon. Now, Starbucks is joining in with their own specialty drink! Officially! Available starting today until the 23rd, the Unicorn Frappuccino is supposed to be a concoction of pink, purple, and blue that combines sweet and sour flavors. Basically, it's the soul of HelloGiggles in icy beverage form.
According to Starbucks, the grande Frappuccino contains 410 calories when topped with whipped cream and dusted in pink and blue flavor powder. Starbucks calls the drink, "flavor-changing, color-changing, totally not-made-up Unicorn Frappuccino." When the drink is stirred, the colors and flavors mix to create a completely new taste. The limited time Frappuccino has the internet abuzz and there is no shortage of opinion.
https://twitter.com/udfredirect/status/854769354654797824
The HelloGiggles team decided to try for ourselves to see what all the chatter was really about. Plus, like, how could we not! Here's what we thought of the much-anticipated, magical Frappuccino.
Gabriela, Latina Culture Writer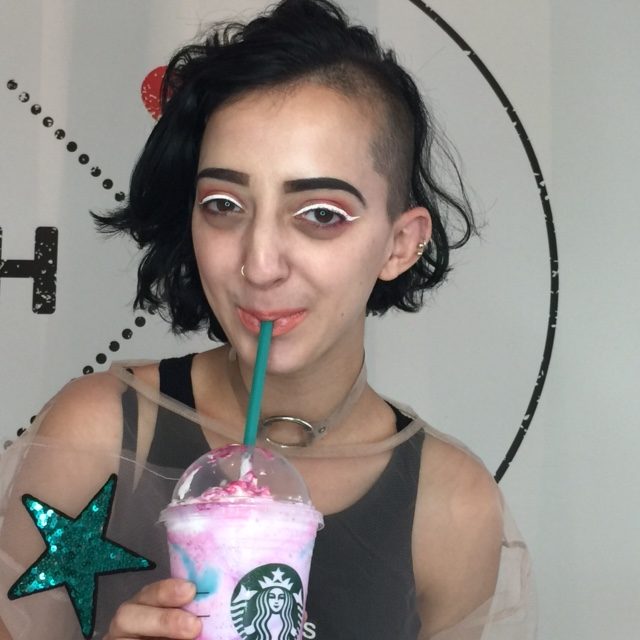 "I honestly was expecting this to taste like overly sweet candy and I was surprised that it tasted more like Jamba Juice than a sticky sweet Starburst. I'm not sure if I'd ever buy one, but at least it matched my makeup today!"
Alyssa, Associate Beauty Editor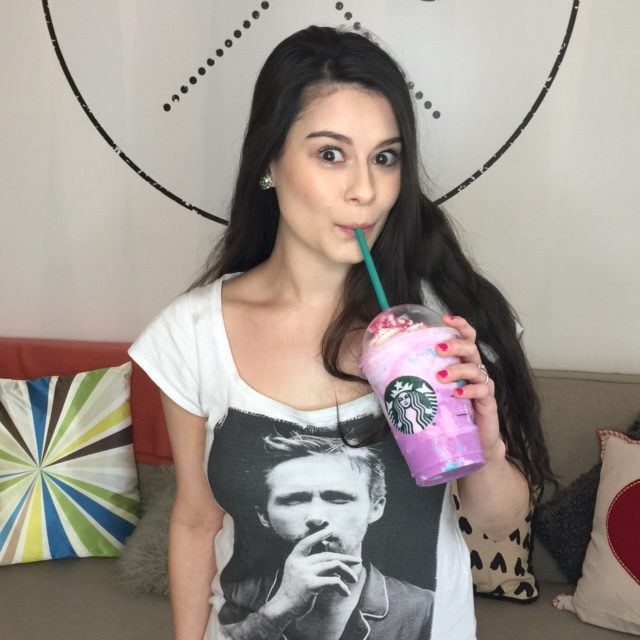 "I liked it! It tasted like a mix between Skittles and strawberries."
Jaqueline, Editorial Intern
"I'm not a huge fan of Frappuccinos — I prefer my Starbucks heavily caffeinated and hot; but the Unicorn Frappuccino surprised me. It's pretty sweet, but cool and refreshing. I probably wouldn't get it again, but it was worth the try and undeniably fun for spring!"
Nicole, Editorial Video Copyeditor
"I'm not one for overly fruity drinks, which probably means I'm not the Unicorn Frappuccino's target customer. But there was something nostalgic about the milky-sweet mesh of fruit flavors (they seemed more amorphously "berry" to me than anything). I was surprised that mango syrup is the drink's primary flavoring because I didn't perceive mango at all. So maybe there is some magic to this concoction."
Blaire, Executive Video Producer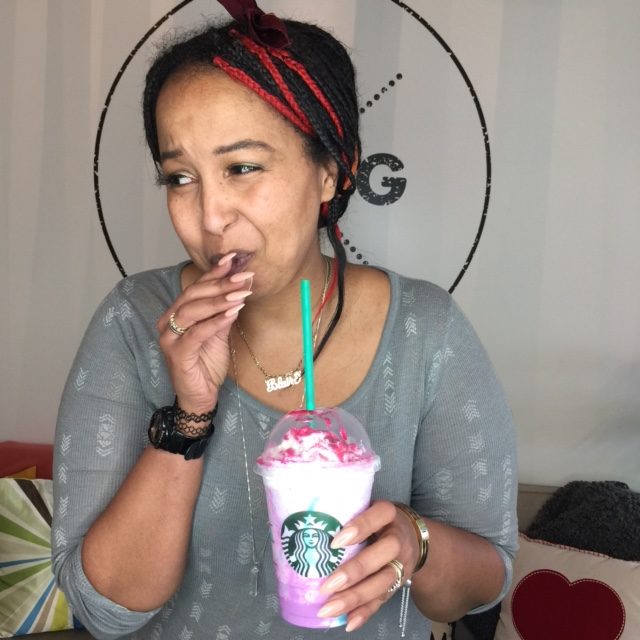 "The Unicorn Frapp tasted like a melted creamcicle in a glass of mango juice. The flavors, while being delicious separately, do not mesh well at all. It's like playing two songs at the same time, same volume."
You'll have to hurry to try Starbucks' special drink yourself. Despite the differing opinions, one thing is for sure — they have made one perfectly picture worthy refreshment!